Across data, voice and crowdsourced categories, EE came top of the table with clear leads in many tests.
Vodafone came second and O2 came third, although Three languished in last place with a particularly poor showing in testing for the data category.
The tests include drive and walk tests, along with train journeys between major cities, covering around 27% of the UK population.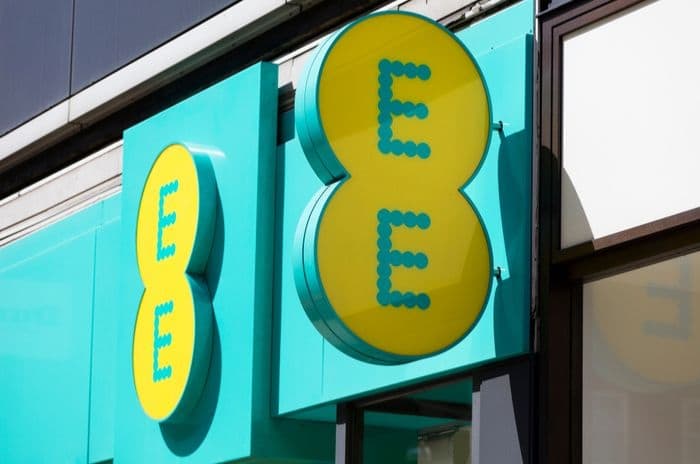 Credit: Ink Drop/Shutterstock.com
EE triumphs overall
EE's performance in the data category placed them as the market leader in the following tests: Cities Drive Test, Towns Drive Test and Roads Drive Test. They also came marginally ahead of their nearest rival in Vodafone in the Railways Walk Test.
In many of the data tests, Vodafone are closely behind EE. The Cities Drive Test web-page download success ratio for EE is 99.5% while it's 99.4% for Vodafone. On this metric, O2 are slightly further behind on 98.1% but Three have a success ratio of just 94.1%.
Across 29 smaller towns examined in the Towns Drive Test, EE are considerably better than Vodafone with a 14-point lead. They also have a 7-point lead in the Roads Drive Test.
The one data category where Vodafone are in the lead is the Cities Walk Test where they have a score of 87% compared to EE's 80%.
This is the sixth time EE have triumphed in these mobile benchmarking reports, although their competitors have traded places around the bottom of the table.
Crowdsourced metrics
As well as their own testing, umlaut also curate crowdsourced measurement samples which covered 316,000 UK users in the 2019 report.
EE ranked best among users for both Coverage and Data Speeds, only sharing the crown for Operational Excellence which looks at network reliability with O2. Vodafone had one day with degradations over the test period while Three had a notable three day outage, explaining why they were bottom of the table.
Proposals for a Shared Rural Network were made public in October 2019. If this goes ahead, it would increase the 4G coverage across the UK to 95% overall by competitors sharing some mast infrastructure and may well impact coverage levels in future reports.
The results in umlaut's 2019 UK Mobile Network Test mirror the results in Tutela's crowdsourced report released in September 2019.
In many of Tutela's categories, EE took the top spot and were closely followed by Vodafone with O2 often in third and Three again coming in fourth place.
While there's a difference between the methodologies of the two reports, it's interesting to see they rank operators similarly across their different categories.
How does umlaut's testing work?
During November 2019, four umlaut cars covered around 10,700 kilometres across the UK, visiting 21 cities and 29 towns to check coverage and performance.
Cities involved in the tests include London, Sheffield, Birmingham and Belfast, while towns as diverse as Berwick-upon-Tweed, Scunthorpe and Omagh were covered. To take the measurements in all locations, Samsung Galaxy S9 smartphones were used.
The 2019 report marked the second time umlaut examined the quality of voice and data services in trains between major cities, although the results were poor across the board.
Vodafone came in first place for rail voice services with 52%, followed by EE (43%), Three (34%) and O2 (33%). On the data side of things, EE took the lead with 49%, closely followed by Vodafone on 47%. O2 and Three were well behind on 27% and 23% respectively.
Overall, umlaut's results demonstrate that EE is performing better than their rivals, especially in the data category, although Vodafone are holding their ground in second place. O2 and Three have switched places in comparison to the 2018 report, with Three receiving lower scores than a year previously.
Compare mobile phone deals or mobile broadband deals using our free checkers.