EE were top for consistency, download and upload throughput and latency in analysis that covers data from 1.9m devices across the UK.
Scotland's network quality is the best across all four nations, although all had a core quality of more than 95%.
EE's download throughput, which is a definition of performance, is over 8Mb faster than second-placed Vodafone.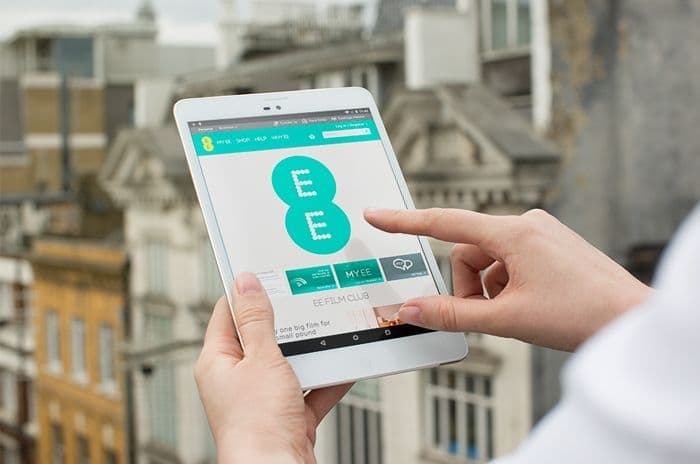 © EE
EE leading in performance
Tutela's analysis of the four UK mobile network operators covers five categories: Excellent Consistent Quality, Core Consistent Quality, download throughput, upload throughput, and latency.
EE beat their rivals in all five categories, with their Consistent Quality Percentage being rated 'Excellent' 82.6% of the time. Vodafone are second on 76.5%, O2 third on 69.9%, while Three languish in last place with 68.6%.
To achieve 'Excellent Consistent Quality', download throughput must be more than 5Mb while upload throughput must be more than 1.5Mb. This is suitable for activities such as gaming or video streaming on mobile devices.
For 'Core Consistent Quality', networks are measured on download throughput of more than 1.5Mb and upload throughput of 0.5Mb. This is suitable for web browsing, uploading photos and SD video.
Once again, EE were the best in this category with 97.1%, although Vodafone were closer on this measure with 96.7%. O2 were third with 94.9%, while Three were again last with 93.8%.
In Tutela's UK speed update in March, EE led the pack in England and Scotland, while Vodafone offered faster speeds in Wales.
Around the nations
It's interesting to note from Tutela's analysis that users in Scotland benefit from 77.5% Excellent Consistent Quality, while England only has 74.7%. Wales are third with 74.4% and Northern Ireland struggling with 71.6%.
This means more customers are struggling with high performance tasks outside of Scotland, and the connections aren't always sufficient for the user's needs.
Dropping down to the Core Consistent Quality level, most customers across the nations are experiencing similar levels of quality.
In Scotland, 96.6% receive a strong enough connection to undertake standard activities, while in England the figure is 95.6%. Northern Ireland is third with 95.5% and Wales comes a close fourth with 95.3%.
Median throughput shows performance
Median download and upload throughputs are a good indicator of how well a network is performing as they show how quickly data is moving through the network.
EE massively outstrip Vodafone by 21.2Mb to 13.3Mb for median download speeds, with O2 coming third with 9.9Mb and Three last with 9.7Mb.
It's a closer battle for median upload speeds, although EE still lead nationwide with 8.2Mb to Vodafone's 6.5Mb, O2's 5.3Mb and Three's 4.7Mb.
Overall, the results are excellent for EE, demonstrating the strength of their 4G network in comparison to their rivals just as they start to bring 5G services to customers in towns and cities across the UK.
However, underneath these results remains the fact that up to 4.3% of users across the UK don't receive core connections that are sufficient to meet everyday data needs.
Plenty of noise has been made about this in the last year, with Ofcom providing technical advice to help the Government address the issue in June 2018 and a National Farmers Union (NFU) survey in January finding that rural coverage progress remains slow.
It remains to be seen how effectively the Government can work with councils and networks to help boost signal further in some of those hard-to-reach areas.