The findings shine a light on mobile and fixed broadband connectivity in hard-to-reach areas.
They show that 19% of farmers have reliable indoor mobile signal in all locations and 17% have a reliable outdoor one.
In addition, 42% of respondents said they have download speeds of less than 2Mb, although 16% have access to superfast speeds of over 24Mb.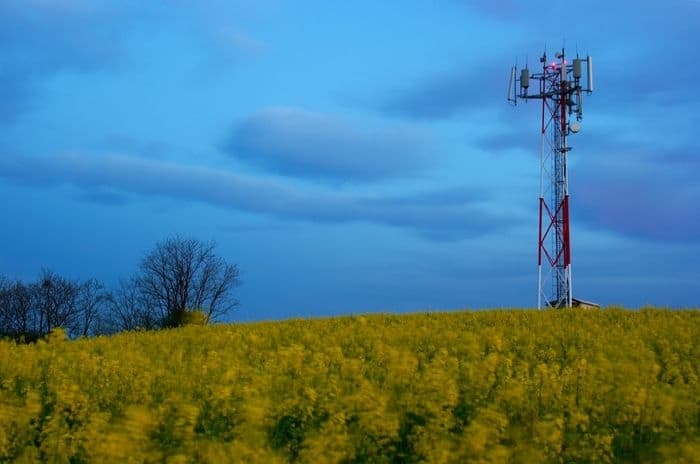 Mobile coverage patchy
With only 17% of farmers able to receive a reliable mobile signal across all their locations, rural customers are evidently struggling to communicate as effectively as those in urban or suburban areas.
Farmers report that they have a reliable signal in "most" outdoor locations 42% of the time, while 36% responded that they only have it in "some". 5% replied that they have no reliable locations for mobile signal.
The NFU have been running these surveys for several years, and the reported progress has been notable yet still leaves many with patchy service.
For instance, in 2015 29% of respondents said they have reliable mobile signal in "most" outdoor locations. This has risen to 42% in the latest survey.
However, the figures for only "some" reliable locations are still at 36% in the most recent survey, suggesting there's still work to be done.
This tallies with research conducted by the RAC last year which found that 20% of roads in the UK have inadequate mobile coverage. This includes 2% of roads that are complete signal blackspots.
Download speeds improving
On the fixed broadband side, the top-line figures of 42% of farmers with broadband speeds of 2Mb or under is an improvement on the 58% reported in 2015.
There has been a gradual shift in the right direction with, for example, only 4% of farmers in 2015 receiving 24Mb or more. That figure is now at 16%.
Even so, the most recent UK Home Broadband Performance report by Ofcom found that 53% of rural lines had connections of less than 10Mb at peak times.
With the Universal Service Obligation (USO) due to come into force this year, all customers will have the legal right to request a connection of at least 10Mb.
The Government has extended the Better Broadband voucher scheme to ensure that all homes have minimum speeds of 2Mb, but this is only one small step towards ensuring that 100% of homes have 10Mb or more by 2020.
Rural coverage in spotlight
This latest research from the NFU follows reports by Ofcom and the All-Party Parliamentary Group (APPG) for Rural Business in Autumn 2018.
Both reports recommended ways to improve mobile coverage in rural areas, including UK roaming capabilities, infrastructure sharing and planning reforms.
Ofcom's technical advice also suggested public subsidies of between £3bn to £6bn to implement coverage in the UK's blackspots.
The APPG stopped short of repeating that idea, but did call on government to increase the accountability of mobile operators by requiring the publication of plans and reports,
It also echoed the need for local plans to have a focus on connectivity, something that is already taking place in part within the Future Telecoms Infrastructure Review.
This was published in July 2018 and addressed the need for mobile infrastructure deployment to be easier and cheaper.
It pointed out that the Government has created the Barrier Busting Task Force to work with telecoms provides to identify and eliminate barriers to deployment.