It would see 4G coverage across the UK increased to 95% by 2025, boosting the connectivity of many hard-to-reach rural locations.
Government figures suggest 280,000 properties and 16,000km of roads would benefit from the new scheme if it's finalised.
£530m would be invested by operators with the potential for another £500m of Government money to be put towards targeting areas where no operator currently offers coverage.
The legal agreement to back up the proposal would be finalised in early 2020.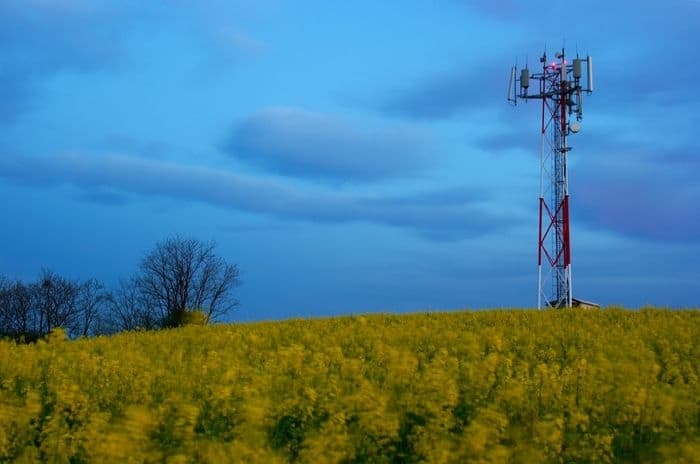 What are the proposals?
The deal would see Vodafone, O2, EE and Three UK join forces to create shared infrastructure under a Shared Rural Network (SRN).
They would share their existing masts with each other and improve infrastructure to ensure areas which have some coverage from one or more operators will instead have coverage from all four.
Operators would invest £530m in this over a 20-year period, with the operators spending different amounts depending on the level of coverage they needed to improve.
In addition, the mobile infrastructure of the Emergency Services Network will also be made available to the operators and is expected to improve coverage by up 2% per operator in very remote locations.
The Government would also commit up to £500m to target rural locations where no operator has existing infrastructure because they're too costly or difficult to install.
These would likely include areas in Scotland that Ofcom admitted in April were especially difficult for mobile operators to cover.
Shift in policy
These latest proposals represent a new direction for the Government who had previously bundled coverage obligations into the next round of 5G spectrum auctions.
Under those rules, operators would have had to reach 90% national 4G coverage by 2024 if they hoped to receive a discount on their spectrum acquisitions.
However, the SRN idea put forward by the mobile operators is a different model, and one which relies on collaboration rather than competition.
Each operator would be expected to reach 92% coverage by 2025, followed by licence obligations to improve further taking effect in 2026. It is hoped this would deliver the 95% target coverage.
It's worth remembering this deal isn't finalised yet, although the Government and the mobile network operators have agreed it all in principle.
One sticking point could be the rules on state aid which would require the approval of the European Commission if Britain is still in the EU at that point or, alternatively, the approval of the Competition and Markets Authority in the UK.
Tacking persistent problem
Rural mobile coverage has been a concern for many years, with research from the National Farmers Union (NFU) earlier this year showing only 17% of farmers have a reliable outdoor signal.
Political representatives including the Welsh Assembly and the All-Party Parliamentary Group (APPG) for Rural Business have advocated for more action on rural coverage, and mobile roaming has frequently been mentioned.
Roaming would require operators to share networks so their customers could connect when their own was unavailable, but this was unpopular with mobile operators who saw it as a reason for their rivals not to invest and simply to use existing infrastructure.
This proposed agreement would see investment in infrastructure by all operators and the sharing of masts on which to host antennas rather than the utilisation of each other's networks.
While it is promising in theory, there's still a long way to go before this agreement becomes reality, leaving rural mobile customers as frustrated as ever.
Find out which mobile network offers the best coverage in our guide.