Key recommendations include the short-term introduction of roaming to ease connectivity challenges and fostering a proactive approach to 5G rollout.
They also identified 12 conclusions based on the available evidence and statements from industry representatives.
The report follows a short inquiry held by the committee in October 2018 which invited the four UK network operators plus Mobile UK to give evidence.
Their recommendations and conclusions follow several other reports on rural connectivity in the last six months by the UK Government, Ofcom and the RAC.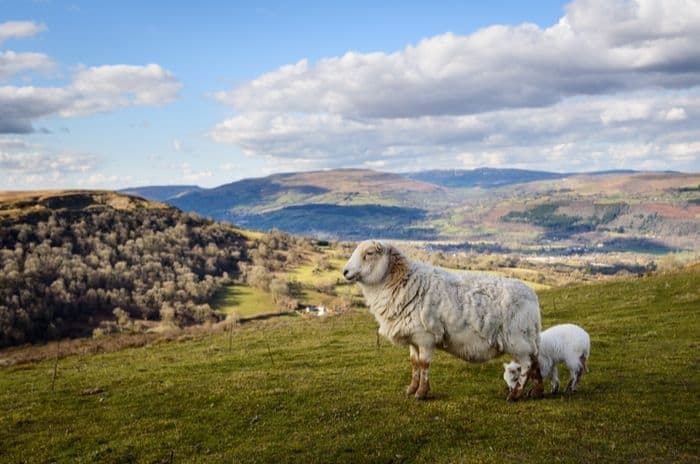 Credit: steved_np3/Shutterstock.com
What did the committee recommend on roaming and 5G?
The possibility of mobile roaming has been raised numerous times in recent years and it makes another appearance in this report.
Roaming allows customers to use other networks when their own aren't available, with the Leader of the House suggesting coverage of all operators could be increased from 70% to 95% through roaming.
However, the networks argued that it would result in a poorer customer experience as calls would have to drop in order to be reconnected.
Mobile UK have previously suggested that UK roaming would creative a disincentive for the major networks to invest in their own infrastructure.
While the committee agreed that roaming was not a perfect solution, they recommended that the Welsh Government should continue to push mobile operators on rural wholesale access to improve connectivity.
They also added that the Welsh Government should press the UK Government to make this access mandatory through Ofcom if necessary.
Rural connectivity was examined by the RAC in 2018 and it found notable signal black spots in Wales including 411 miles in Powys alone.
On 5G, Mobile UK gave evidence stating that, while 2019 marks the commercial roll-out of 5G in some locations, Wales is still implementing last-generation technology in some places.
There was also the suggestion from O2 that the Welsh Government is failing to communicate with providers on the issue of 5G rollout.
Therefore, another of the committee's recommendations was that the Welsh Government should engage with operators as soon as is practicable to assist in addressing their challenges.
While this might seem like a given, it appears the Welsh Government hasn't been as proactive in the roll-out of 5G as they could have been.
What else did the committee recommend?
Another potentially important recommendation in the report is that higher masts should be permitted in Welsh planning applications.
This was something raised by mobile providers who identified the topography of Wales as a barrier that could be overcome with higher masts that were shared between providers.
The idea of infrastructure sharing is itself nothing new, and it was highlighted by Ofcom in their 2018 technical advice to the UK Government.
They pointed out that some sharing policies exist, but they would like to see more of them.
Further recommendations made by the committee included the idea that providers may be obligated to offer coverage in commercially inviable areas or pass the rights back to the public sector.
This was again mentioned in Ofcom's advice, although they estimated the overall UK cost of public subsidies to be between £3bn to £6bn.
Push for rural connectivity
This latest report crystalizes the problems that affect connectivity in Wales and the recommendations put forward include many that have been suggested elsewhere.
However, the rural geography of much of Wales means that coverage issues are at the forefront of debate.
Working together to consider connectivity issues within the planning process rather than treating it as an afterthought was brought up Three during the inquiry.
They highlighted the frustration caused by housing estates and shopping centres requiring retrofitting for mobile coverage rather than connectivity being considered from the outset.
With the Welsh Government having control over planning policy, it will be interesting to see what differences there are between their approach and the UK Government's approach.
Read our guide on the best mobile coverage in South Wales here.