Mobile operators resist UK roaming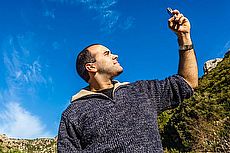 ©iStock.com/porpeller
MOBILE UK have rejected the suggestion of MPs to allow UK roaming as a way of combating "not-spots" and "partial not-spots", arguing that it would create a disincentive to network investment.
The association of the UK's network operators were responding to suggestions made in a new report [PDF] from the British Infrastructure Group (BIG), a body led by Conservative MP Grant Shapps.
Entitled "Mobile coverage: A good call for Britain?" and supported by almost 90 MPs, its main proposal was to allow UK customers who can't receive a signal on their usual network to roam on another.
Unfortunately, Mobile UK wrote that not only is this "technically difficult to do in a localised way", but that it's also "a significant disincentive to competitive network investment".
This latter point, however, is debatable. That's because, in forcing one operator to pay to use the network of another, a system of national roaming would potentially encourage that first operator to invest in their own network in a particular area, so as to avoid paying a rival operator.
Benefiting customers
It would, in other words, essentially penalise operators for providing a weak or non-existent signal in particular areas.
And this would be very good news for the "one third of mobile phone users, or 17 million people,
across the UK reporting poor or no reception at home".
It would also be good news for "the 525 potential mast locations in the UK where mobile coverage remains non-existent", since in allowing one network to profit from all others, it would spur a race to be the first provider in the area.
What's more, once a network becomes the first provider in the area, it would then potentially spur another race among their rivals to avoid paying them onerous "per use" wholesale roaming costs.
Such a system, BIG claim, "would clearly benefit consumers" and would also have "a smaller
'incremental cost' than policies ensuring that all [mobile network operators] have high quality coverage in all locations".
And in demonstrating that it would be technically feasible, they cite how a form of national roaming was already introduced to allow Three UK to enter the mobile market.
In particular, they mention that in "certain areas, Three customers are able to access EE's 2G network in the absence of their normal service".
Resistance
However, as promising as their proposals sound, the UK mobile industry doesn't seem to be having any of it.
Speaking on its behalf, Mobile UK argued that such a system would foster "a situation whereby it is better to hang back from investing in unprofitable coverage ... and pay a competitor on a 'per use basis'".
This isn't the first they've resisted roaming proposals either, with a previous review [PDF] by the Department for Culture, Media and Sport (DCMS) attracting their opposition in 2014.
At the time, "the industry argued that the implementation of national roaming would only deliver a poor service delivery outcome in limited areas, at a huge cost".
This may be true, yet it has to be made clear that BIG's report in fact proposes, not a fully nationwide system of roaming, but rather what they dub "macro not spot" roaming.
This means that roaming is specifically "targeted in areas severely affected by partial 'not spots'".
By making roaming more targeted like this, BIG's system would avoid the above criticism that national roaming requires a nationwide level of costs while benefiting only limited areas.
And while it admittedly still does need to be determined how exactly localised roaming could be achieved in practice, it would undoubtedly be more cost-effective than a completely nationwide system.
90% of the UK by 2017
Added to this, if the operators get their way regarding their campaign to have the Government reduce their mast rental costs to a bare minimum, then the financial benefits of charging competing networks for roaming will outweigh the expenses to a considerable extent.
This goes to show that Mobile UK's opposition to BIG's proposals is somewhat unjustified and disappointing.
This is all the moreso after they pledged in 2014 to cover 90% of the UK with their respective networks by the end of 2017, the four big mobile operators had been found to have hit only 73.75% of the country by 2015.
This indicates that they mightn't reach the 90% target by the desired deadline.
What more reason, then, for the Government and the DCMS to seriously consider "macro not spot" roaming.
Contrary to the protests of Mobile UK, it would inject competition and incentives into remote rural areas, and it would ultimately improve the experiences of millions of their customers.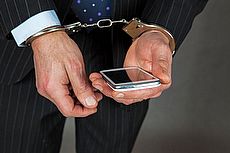 23 November 2017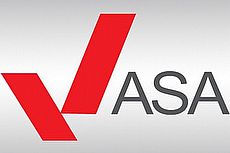 23 November 2017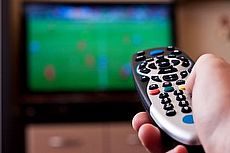 15 November 2017
Follow us or subscribe for FREE updates and special offers