Customers will still be able to claim compensation, but this will be decided on a case by case basis rather than being offered to all.
The outage which started on Wednesday night and lasted for much of Thursday affected many of Three's 10 million mobile customers.
Their decision not to provide automatic compensation contrasts with O2 who elected to compensate all customers following a severe service outage in December 2018.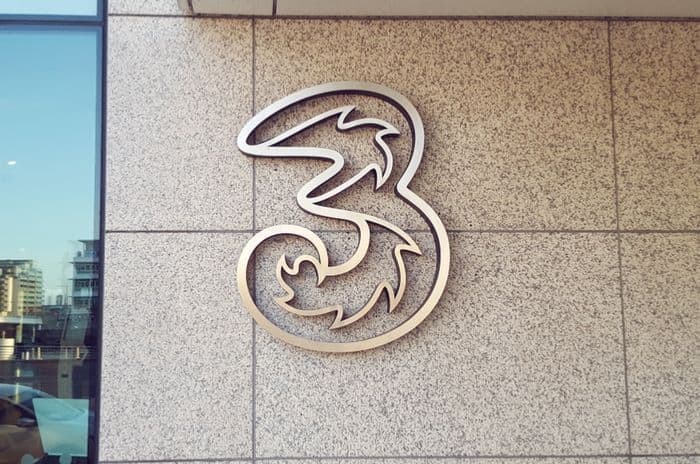 Credit: Lloyd Carr/Shutterstock.com
Inconvenience of outage
Customers of Three will probably have already received messages from the mobile operator apologising for last week's outage and requesting they contact them if they want to discuss options for redress.
Compensation is often paid by providers when customers have faced significance inconvenience from an issue that was the network's fault, as this problem undoubtedly was.
Three say customers should call them to discuss their individual case, but there are likely to be millions of customers exercising this right and that could lead to delays in processing.
Customers are more likely to succeed with compensation claims if they can provide evidence of the problems caused by the outage.
For instance, if a customer was unable to show previously purchased rail or bus tickets and was forced to buy another ticket, proof of both the original ticket and the replacement should be shown to Three.
What did O2 do?
In December 2018, the O2 network suffered a severe outage which impacted up to 32 million users across the UK for up to 24 hours.
O2 subsequently offered all customers credit on their accounts by way of compensation, with pay monthly customers being given credit worth two days of airtime subscription charges and pay as you go customers given a 10% bonus on a future top-up.
Customers who were left out of pocket by the outage were able to claim separately for any expenses incurred in a similar scheme to the one Three is providing.
However, by offering blanket compensation, O2 likely limited the number of customers contacting them directly to claim while Three are likely to be inundated with calls and it may cost them a significant sum in total.
What's the difference?
Three may be reluctant to offer blanket compensation as it remains unclear what caused the outage and no reasons have been given publicly beyond a statement about "technical difficulties".
Conversely, O2 were able to quickly pinpoint a licencing fault by their supplier Ericsson which meant they were then able to claim compensation from them. It's unlikely, therefore, that O2 were left out of pocket by offering blanket compensation.
In addition, O2's network failure caused high profile failures of systems used by London buses and Deliveroo among others, meaning they needed to act fast to keep customers happy and compensation was a straightforward way of doing that.
Three's rationale for refusing to offer automatic compensation is that their outage was shorter than O2's and therefore caused less damage to fewer customers.
However, O2 may have set a precedent that's tricky to avoid, and Three could find themselves under fire for failing to match those expectations.
For a company who has recently switched on 5G home broadband, the outage is embarrassing, and it will be interesting to see whether any reason is finally given for the severe loss of service.
The most recent analysis of UK mobile experience found Three struggling against their rivals, coming last in most metrics including Consistent Quality.