For £5.99 per month, subscribers will receive access to old favourites like Downton Abbey and Prime Suspect as well as original programming in the future.
It aims to compete with other streaming services like Netflix and Now TV by using the large archives of material the different channels have available.
Although critics say the streaming market is already saturated with content, BritBox is hopeful the British focus of the service will set it apart from the others.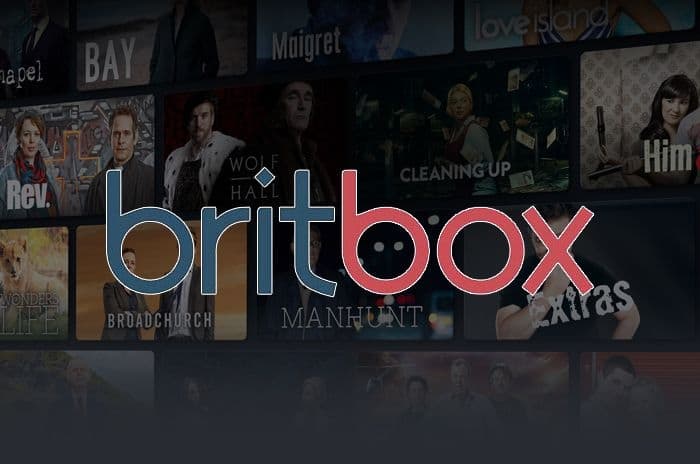 British box sets
BritBox was first confirmed in February this year with BBC and ITV partnering in the streaming project. Further details were released in July, including the monthly price of £5.99.
The premise of BritBox is to bring British content together under one streaming service, and Channel 4 and Viacom-owned Channel 5 have since joined the service.
Programmes from the BBC and ITV archives including Ashes to Ashes, Absolutely Fabulous and Broadchurch are already available for subscribers with further content such as classic episodes of Doctor Who to be added shortly.
Channel 4 will contribute to the service from Spring 2020 with boxsets from All 4 and British films from Film4, adding up to over 1000 hours of content.
Channel 5 will provide hundreds of hours of content from their original British factual and entertainment shows along with original British content from Comedy Central UK, also part of the Viacom family.
Ambitions fulfilled
Delivering a British streaming service has long been an ambition for British broadcasters, with a plan to create a video on demand (VOD) service called Kangaroo blocked by the competition regulator back in 2007.
The regulatory landscape has changed as consumers' viewing habits change, however, and Sky's criticisms of the BritBox proposals back in December 2018 ultimately failed to thwart the development of the service.
BritBox hopes to rival the three other major streaming services operating in the UK (Netflix, Prime Video and Now TV) by bringing a distinctively British slant to VOD.
Archive shows that are already on other platforms will generally be expected to move across to BritBox once their deals expire, although it's unclear where joint productions between Netflix and the major broadcasters may end up.
Will BritBox be successful?
BritBox is set to be more than simply a repository for old content, with Lambs of God the first unseen (in the UK, at least) programme to be announced. Original content will follow in the years ahead.
However, it's also true that the BBC's contribution to the service may be hampered by their commitment to keep programmes on iPlayer for up to a year instead of the previous period of 30 days.
While this benefits the licence payers who can access them for free, subscribers to BritBox who would rather watch them all in one place might be frustrated. Programmes will not appear on BritBox until they have expired on iPlayer, ITV Hub, All 4 and My 5.
Critics argue this latest fragmentation of the streaming market in the UK will confuse views if they're uncertain which programmes will appear on which service. In addition, the costs to the consumer are rising.
As a customer, taking a basic subscription to all four major streaming services now would cost £26.96 per month, rising to £38.95 per month if the Now TV Cinema Pass is added.
Ofcom's 2019 Media Nations report found 47% of homes subscribe to at least one major VOD service with 43% of those subscribing to two services and 14% subscribing to the trio of Netflix, Prime Video and Now TV.
Ofcom hypothesised that multiple subscriptions would become more common in 2019 with the launch of services like Disney+ and AppleTV+, but it remains to be seen whether a threshold has been reached and whether customers are still willing to pay.