It will be a hub for existing programmes from both networks along with fresh content commissioned especially for BritBox.
Pricing has yet to be confirmed.
An American version of BritBox launched in 2017 and has already reached its target of 500,000 subscribers according to the BBC.
The announcement comes despite Sky warning in December that a British TV streaming service could breach competition rules.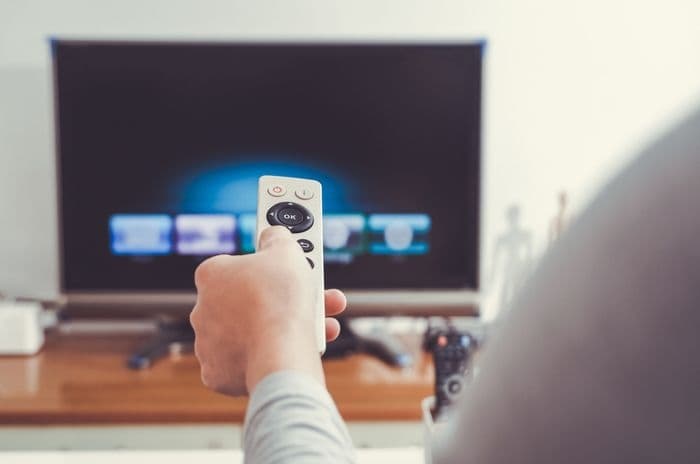 BritBox responding to demand
Details of the new streaming service are still sketchy, but it's likely that both the BBC and ITV will make use of their extensive archives of programmes.
Dame Carolyn McCall, ITV's chief executive, said that BritBox will provide a "permanent" and "comprehensive" home for British TV fans.
She added that 43% of homes which use the internet have reported that they might subscribe to BritBox, with over half of Netflix subscription households saying they would be interested.
BritBox will run on a subscription model in the same way that other video on demand (VOD) services like Netflix and Amazon Prime do.
While it will use programmes from the archives alongside new content, there is no suggest that the catch-up services of BBC iPlayer and ITV Hub will be affected by the new service.
Channel 4 and Channel 5 are also in discussions to join the new venture.
Hoops to jump through
The deal to bring BritBox streaming to the UK still has to be approved by the Competition and Markets Authority (CMA) and Ofcom.
Ofcom were one of the key voices urging UK public service broadcasters (PSB) to establish their own rival VOD service in November.
However, at the time, Sky warned that such a move would require thorough investigation by the CMA in case it fell foul of competition regulations.
They pointed out that a previous attempt to establish a PSB VOD service called Kangaroo was blocked by the competition regulator in 2007.
The landscape of modern broadcasting has changed dramatically in the last 12 years, and the CMA may take a different view this time around.
Investment bank Exane BNP Paribas conducted an analysis that accepted the idea of a PSB streaming service was popular but cautioned against a subscription-based service.
It pointed out that the leaders of VOD services like Netflix and Sky had too much marketing power and depth of content for an effective challenge from a PSB streaming service.
One notable alteration from the original proposals is that BritBox will commission some of its own programmes for exclusive streaming on the service.
This may prove to be a lure to subscribers, especially if programmes currently on other VOD services are moved to BritBox once existing licence agreements end.
What about Netflix?
Netflix is the biggest player in the VOD market, with Amazon Prime a distant second and Now TV even further in the distance.
More competition in the form of BritBox could dent Netflix's content depth if the BBC and ITV license fewer of their original programmes to other VOD services.
This reflects the decision made by Disney to launch their own Disney+ streaming service in 2019 and the subsequent ending of the Marvel relationship with Netflix.
The landscape of VOD is constantly shifting, however, with Netflix integrating with Sky in September 2018 and BT partnering with Amazon Prime earlier in 2018.
All this seems to be leading to a set of distinct subscription service which users access depending on their preferences, although whether this will be economical for customers is still up for debate.
Read our analysis of Netflix, Amazon Prime and Now TV here and find out which is better for quality, content and value.