The full details of Sky's new Ultimate on Demand package have been released by the provider this week. Integrating the full Netflix service with Sky's own extensive box sets will make this the largest on demand service in the UK.
The partnership with Netflix was promised by Sky way back in March, so it's great to get some detail and a release date on the calendar. Although so far we've only been told it's November, customers can register interest with Sky and be kept updated going forward.
The partnership between Sky and Netflix marks a clear polarisation of preferred services, with BT partnering instead with Amazon Prime for video on demand. Virgin Media also offer Netflix and have started allowing customers to pay for their subscriptions to the streaming service via their Virgin Media bill.
However, both BT and Virgin bring these services via an app, and not integrated into the platform in the way Sky will. Customers can expect to see Netflix content promoted on the Home screen alongside Sky's own content.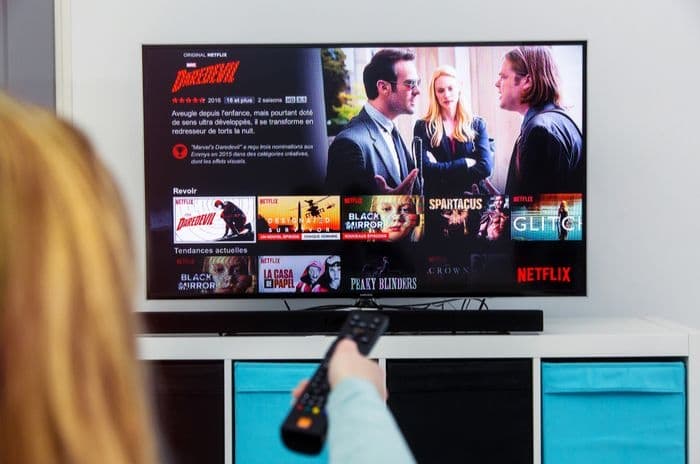 Credit: pixinoo/Shutterstock.com
What you need to know about Ultimate on Demand
According to research by the Broadcasters' Audience Research Board (BARB), 30% of Sky subscribers also subscribe to Netflix, in a bid to get all the best content at their fingertips. By bundling Netflix in the with Sky's on demand programming, users will not only get more content more conveniently, but will save money too.
Here's how it works:
Upgrading to Ultimate on Demand will cost £10 a month, which is added on to your existing Sky subscription.
This add on will automatically add a full (standard) Netflix subscription, worth £7.99, as well as the Sky Box Sets, usually priced at £5.
Customers with existing Netflix accounts will be able to sign in to their account on the Sky Q platform, preserving all their recommended shows and watch lists.
For £2 more, customers can upgrade to the Sky Q Experience, which gives them access to the Sky 4K content as well as the Netflix Premium content. This allows streaming on up to four devices at once, as well as 4K Ultra HD Netflix TV shows.
All services are provided on 30-day rolling contracts, so customers can drop in and out without any long term commitment
Only Sky Q customers (with a Sky Q box) will be able to access the Ultimate on Demand service
While this isn't quite a competitor to Virgins 4K entertainment channel, it's certainly a move towards more UHD programming by Sky. Customers are reminded, however, that because Netflix is a streaming service, a high speed internet connection is required to watch in top quality.
Netflix recommend speeds of 3Mb for standard definition viewing, 5Mb for high definition (HD) viewing and 25MB for Ultra HD, also known as UHD or 4K content. More information on Netflix is available in our guide.
This is undoubtedly a move to remain competitive against the rising popularity of streaming video on demand (SVOD). By adding Netflix directly into the Sky Q viewing platform, the provider is probably hoping to snag those who are wavering between pay TV and SVOD.
Is it worth it?
The addition of Netflix alongside the 400 plus shows on Sky Box Sets will make Sky the biggest on demand TV service in the UK. But is the new service really worth the investment?
For Sky Q customers who already pay for a Netflix subscription, but do not have a smart TV, this will be an easier way of getting Netflix programmes on their main screen. Streaming Netflix from phones and tablets can be awkward, and doesn't allow for remote control, so users may be tempted to sign up in this situation.
Despite Sky claiming adding Netflix to their on demand Box Sets package will actually save money, it will only save if you actually want all that content.
Standard Netflix subscriptions are £5.99, and Sky Box Sets have traditionally been priced at £5 per month. If you only watch shows on one of these platforms, Ultimate on Demand will cost from £4 - £5 more.
However, if you would like to combine Watching of hit Netflix shows like Stranger Things and Orange is the new Black alongside the big US dramas such as Westworld or Game of Thrones only available on Sky, this is a great value package.
This comes after Sky topped the list for least complained about broadband and pay TV provider. Despite hiking their TV prices by an average of £1.50 a month last April, Sky remain a top choice with the consumer for pay TV services.