Following in the footsteps of its rivals BT and Virgin Media, Sky has partnered with Netflix to allow its customers access to the streaming service through Sky Q.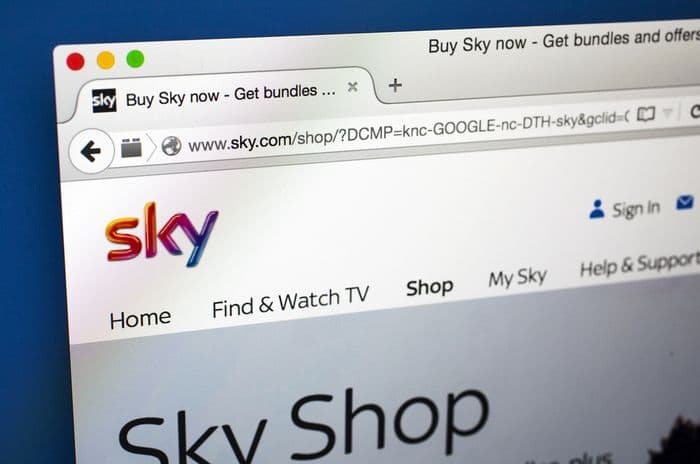 Credit: chrisdorney/Shutterstock.com
Although no specific timeline has been given, Sky says that customers in the UK and Ireland will be able to access Netflix "in the coming year," providing direct access to popular shows like 'The Crown' and 'Stranger Things' for the first time.
However, rather than being offered as a separate app for set-top boxes like with BT and Virgin Media, Netflix content will be fully integrated into the Sky Q viewing platform.
As such, Sky says that customers will be able to "seamlessly access Netflix content in the Sky Q menu, plus quickly find their favourite Netflix programmes including the use of Sky Q's search and voice search functionality."
The move comes amid increased investment from Sky in its premium Sky Q platform, which includes a recently announced partnership with Spotify and the introduction of high dynamic range (HDR) picture quality.
Content sharing initiatives
Interestingly, the partnership comes hot on the heels of a content sharing agreement between BT and Sky that was announced at the end of last year, which saw the two competitors join forces in an attempt to protect themselves against streaming video on demand (SVOD) services like Netflix and Amazon.
This new collaboration with Netflix therefore sees Sky striking yet another deal with a company that has traditionally been seen as a rival in order to broaden its appeal and retain subscribers.
Jerome Darroch, Group Chief Executive of Sky, has highlighted the benefits of collaborating with its competitor, as well as the Sky Q user improvements: "By placing Sky and Netflix content side-by-side, along with programmes from the likes of HBO, Showtime, Fox and Disney, we are making the entertainment experience even easier and simpler for our customers. Our recent announcements mean we will extend our leadership in delivering customers the best viewing and user experience in Europe."
Competition from streaming services
In January of this year, The Broadcasters' Audience Research Board (BARB) released a white paper on the SVOD sector which highlights just how popular it's become in recent years.
Interestingly, BARB notes that: "In the UK, pay-TV and SVOD have a symbiotic relationship, with many households choosing to subscribe to both in order to get access to all the content they want."
In line with this, it highlights the fact that nearly 30% of Sky customers also subscribe to Netflix in order to access the best range of TV content.
However, despite the fact that many households are happy to subscribe to competing set-top box and streaming services at the same time, the BARB report clearly points to massive growth in the SVOD sector - and some of this does come at the expense of pay-TV subscriptions.
The report found that by the end of the third quarter of 2017, nine million homes had a SVOD subscription, and that from 2014 there had been a 24% year-on-year increase in the number of homes taking on at least one SVOD service (primarily Netflix, Now TV and Amazon Video).
Netflix itself has a total subscription base of 7.5 million households, with an annual growth rate of 22% in 2017.
Compare this to Sky, which saw its subscription numbers fall by 6% from 2014 to 2017, to a low of 8.8 million households.
It seems that the flexibility and huge choice on offer from SVOD services could be taking some custom away from traditional TV services like Sky, which also happen to be more expensive.
For example, the cheapest monthly price for a Sky Q subscription comes in at £20 per month for new customers who are willing to be hooked into an inflexible 18-month contract, rising to £25 per month after this and with additional fees for set up.
Compare this to Netflix, which offers unlimited streaming of TV and films at a basic package price of £5.99 per month, with the first month free and no cancellation fees.
Bearing in mind the popularity, ease and low cost of streaming services, Sky will hope that integrating its competitor's content into the Sky Q platform will be enough to retain wavering customers, no matter how much more expensive its own service is.