BT has retained live Premier League rights on BT Sport for a further three years from the 2019/20 season, sharing match rights with Sky.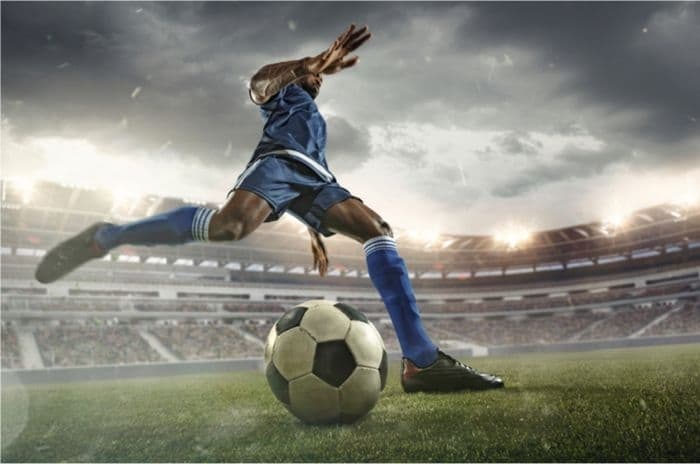 Credit: Master1305/Shutterstock.com
Both broadcasters have retained their hold on the Premier League TV market, paying nearly £4.5 billion between them for the five main match packages on offer.
BT has committed to pay £885 million, which works out at £295 million per season, and Sky will pay the larger portion of £3.58 billion, which is £1.19 billion per season.
This works out as 32 live Saturday matches being shown per season by BT and 128 live matches across the week being shown by Sky, which has also gained two more matches than it currently shows and will air Saturday evening matches for the first time.
High cost of live football rights
As BT Sport and Sky have traditionally bid against each other to secure the rights to live Premier League matches, this fierce competition has led to incredibly large pay-outs to the Premier League. By splitting the rights exclusively between two warring pay-TV channels, this has also made it very difficult for fans to see the full complement of matches.
For the 2016-2019 Premier League cycle Sky and BT Sport paid a combined £5.1 billion, with Sky paying £4.2 billion and BT £960 million.
At the time of the last bid, Sky admitted that it had paid £330 million more than it had originally forecast, because the bidding process between the two companies had pushed up the cost of broadcast rights so much.
Landmark deal between two rivals
However, at the end of 2017 BT and Sky signed a landmark content-sharing deal to tackle spiralling costs for live match rights and also because of increasing concern about competition from online platforms.
The agreement allows each company to sell the other's sports TV packages to their customers, meaning Sky can now sell the BT Sport service and BT can sell Sky's Now TV streaming service, which includes sports, drama and films. Willing customers would therefore have to pay for their standard subscription to Sky or BT, and then pay an additional cost on top of this to watch matches on the competitor's service.
However, there are still two minor rights packages for 2019-2022 that haven't yet been purchased. BT Sport has indicated that it's continuing to talk to the Premier League about these remaining rights, but there is speculation that online platforms like Amazon and Facebook could buy these matches and prevent Sky and BT from holding the complete Premier League rights.
Is it a good deal for customers?
The agreement has been hailed as a breakthrough in content sharing, with both Sky and BT praising their new strategy.
Marc Allera, Chief Executive of BT's Consumer Division, said the company was "excited about the opportunity to bring this great content to even more TV and mobile customers", and Stephen van Rooyen, Sky's Chief Executive, said that Sky continued to "invest in content that our customers value and which complements our strategy to broaden our offer."
But for BT and Sky customers that want to watch every single match live, is it really fair that they essentially have to pay twice to do so?
It's important to note here that back in 2014 Virgin Media complained to Ofcom that Premier League selling rights restricted competition and were unfair for consumers - because matches were being shown exclusively on Sky or BT Sport and prices were escalating so much.
Ofcom did pursue an investigation for two years, but closed it in 2016 citing that "Ofcom's resources could be used more effectively on other priorities to benefit consumers and competition."
However, Ofcom was satisfied that the auction for the 2019-2022 cycle had to include a 'no single buyer' clause. This meant that no single broadcaster could be awarded access to all of the rights and at least 42 matches had to be reserved for a second buyer, technically preventing a single-broadcaster monopoly on match rights.
However, a direct result of the 'no single buyer' clause is that customers of either BT or Sky who want to watch every single Premier League match would always find it difficult to see them all without a content-sharing agreement of some kind, seeing as most people only subscribe to one pay-TV broadcaster.
Therefore, despite the fact that BT Sport and Sky have essentially clubbed together to maintain their joint monopoly on live football rights, the fact that they are allowing their customers access to each other's content does actually open up the live matches to people who would probably not be able to see them all otherwise, albeit at cost to themselves.