My5, Pluto TV and MTV Play are being added to the Virgin user interface, giving access to significant on demand content.
It improves the existing partnership between Virgin Media and Viacom that delivers access to TV networks including MTV, Paramount and Comedy Central.
The strengthened partnership follows a similar move Virgin made with Sky back in July as they seek to further improve their TV offering.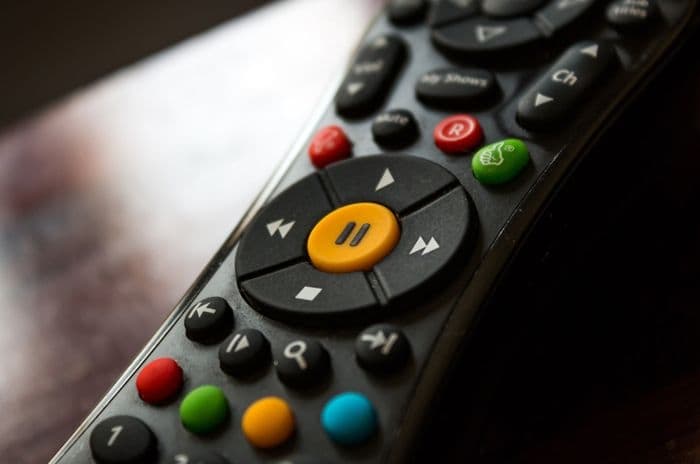 Credit: Toby Parsons/Shutterstock.com
What does the Viacom deal mean?
As well as ensuring Virgin Media customers continue to get access to the Viacom branded content they're already familiar with, three additional apps are being added: My5, Pluto TV and MTV Play.
My5 is the catch-up and on demand platform of Viacom-owned Channel 5, giving access to their current shows across channels including 5STAR, 5Spike and Channel 5 itself.
It also showcases content from partners including PBS America, A+E and others in the US, Australia and Israel.
Pluto TV was acquired by Viacom earlier this year and offers a range of channels in the UK including Pluto TV Drama and Pluto TV Crime. It also boasts films and series on demand, meaning that Virgin Media viewers will now be able to access this content via the app.
The addition of the MTV Play app allows customers who don't have a TV plan including the MTV channels to access 1,800 hours of on demand content. This will also be available to customers who do subscribe to MTV, giving them extra on demand options.
Improving TV offering
Extending and improving their deal with Viacom allows Virgin to legitimately say they are increasing the amount of content available to their TV subscribers.
It follows the improved deal they made with Sky earlier this year that allowed continued access to the Sky Cinema and Sky Sports suites while also increasing on demand content from the Sky archives.
This is a continuing theme of Virgin's recent negotiations, stemming from the fact that audiences are consuming content differently to the way they did when these partnerships were last negotiated.
Access to on demand content is a key battleground for pay TV providers, with Sky set to roll out a new version of Now TV to all their subscribers from next year in a bid to offer more extensive on demand options.
Virgin are following the trends carefully, bringing more apps to the user interface when a few years ago it would all have been about extra channels.
Read our full review of Virgin Media TV here.
Improved broadband speeds
As well as enhancing their partnerships with the likes of Viacom and Sky, Virgin have also unveiled new broadband products in recent months in a bid to capture customers from their rivals.
In April, they launched a triple play bundle that offered 500Mb broadband speeds - but only when ordered in tandem with a TV, phone and mobile package.
They doubled potential broadband speeds for customers just last week when they began rolling out their Gig1 service that aims to bring 1GB speeds to 15 million homes by the end of 2021.
It followed a rebrand to Oomph packages in June at the same time as Virgin announced a service promise for customers taking both home broadband and mobile services from them.
Find out whether Virgin Media is available in your area here.
Search for a TV and broadband bundle deal using our exclusive free search tool.