Virgin aim to rollout the 1GB service to 15 million homes across the UK by the end of 2021 with average speeds of 1104Mb.
Prices start at £62 per month for broadband only, although bundling services together could mean monthly bills of up to £119.
As part of the launch, Virgin also released details of their new Hub 4 router designed to cope with 1GB speeds and multiple devices.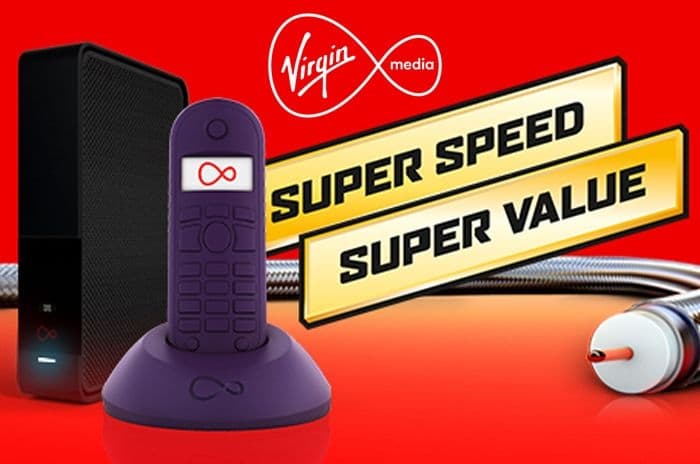 © Virgin Media
Fastest Virgin broadband service
The launch of Gig1 brings Virgin's fastest ever speeds to the market, albeit with a slow rollout beginning in Southampton and spreading through the country by the end of 2021.
100,000 homes in Southampton are able to upgrade thanks to the switch-on, with an unnamed second city set to benefit from the rollout in the weeks ahead.
Prices start from £62 per month for broadband only, rising to £67 for broadband and phone services.
Adding TV packages, however, brings the price up to £72 for the Big Bundle (broadband, phone and Mixit TV) through to £119 for the Ultimate Oomph Bundle (broadband, phone, unlimited SIM and all TV).
All these are on 18-month contracts, but Virgin guarantee a price freeze for 24 months for customers signing up.
Read our review of Virgin Media TV here.
The new Hub 4 router designed to cope with all the potential traffic is powered by an Intel Puma 7 chipset, a step up from the Intel Puma 6 used in the previous hub.
Spread of 1GB broadband
Virgin's launch of Gig1 marks the first gigabit rollout by a nationwide broadband provider, although even Virgin slower broadband services still aren't available to all. Find out whether you can get Virgin Media in our dedicated guide.
Other pockets of gigabit broadband are sprouting up across the UK with the most recent figures from Ofcom published last month finding that around 2.5 million (8%) households can now access full-fibre broadband.
For instance, CityFibre are rolling out services in Huddersfield in association with Vodafone, while Salisbury is one city that's part of the Openreach gigabit rollout.
Another company offering gigabit broadband is Hyperoptic, yet their strategy of expanding building by building within the small number of areas they currently operate in puts them beyond reach of most people.
So, while Virgin Media services may not be available to all and the rollout period may be slow, they still represent a good opportunity for many people to access gigabit broadband.
Latest leap from Virgin
This announcement follows just a few months after Virgin launched 500Mb services when taken in a triple play bundle along with TV and an unlimited SIM.
Soon afterwards, they rebranded their bundles to 'Oomph' packages and committed to giving mobile customers unlimited 4G data if their home broadband was experiencing issues.
Even before the launch of Gig1, Virgin Media were already the broadband provider with the fastest broadband that was comparatively widely available.
We explore all the fastest broadband services in our dedicated guide to fast broadband in the UK.
When you search for broadband using our free comparison tool, filter results by 'heavy' usage and order results by 'broadband speed' to find the fastest speeds in your area.