The promise will apply to customers taking combined broadband and mobile bundles from Virgin Media.
It follows a notable service outage in May which impacted thousands of customers.
At the same time, Virgin have also rebranded their bundles. These are now known as Oomph packages to reflect improved the improved offering to customers.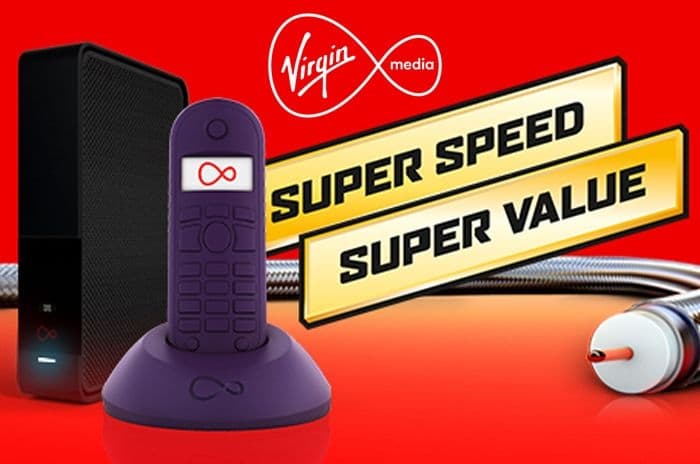 © Virgin Media
What is the service promise?
Virgin are promising customers taking ultrafast broadband in conjunction with one or more mobile contracts will be protected against broadband outages.
So, if there is a broadband service issue, customers will receive unlimited 4G data to compensate for the loss of home connectivity.
The data boost will be active for seven days and will be available to all Virgin Mobile SIMs registered to a customer's Virgin Media account.
As a further measure, customers on the top-tier bundle of Virgin's services will be able to organise an engineer appointment for the next day to get the problem fixed.
While the press release makes it clear the primary purpose of the service promise is to help customers who have isolated problems, a by-product of this should be the expectation of free data if wider broadband outages are reported.
This sits alongside the recent rules brought in by Ofcom to deliver automatic compensation payments for broadband repair delays which Virgin have signed up to.
Latest in raft of updates
Like all broadband providers, Virgin Media are keen to differentiate themselves from their competitors, and this service promise adds to their efforts.
They already offer the fastest broadband service in the UK, although it has comparatively limited coverage because it operates through its own cables rather than via the Openreach network as many of its competitors do.
One side-effect of this new service promise is the potential to attract more customers onto broadband and mobile bundle deals, thereby increasing customer spend each month.
In April, they launched a triple play bundle delivering 500Mb ultrafast broadband alongside their top-tier cable TV package and home phone.
The router included in that package is the Virgin Hub 3.0 which comes with their Intelligent WiFi system to improve wi-fi performance around the home.
Read our full review of Virgin Media broadband here, and our review of their latest TV V6 box for pay TV customers here.
Rebranding with Oomph
Another piece of news shared by Virgin is the rebranding of their broadband bundles to the new Oomph branding. This also sees a switch away from the previous TV branding.
Under the new branding, customers can select from the following broadband packages: M100 Fibre Broadband, M200 Fibre Broadband and M350 Fibre Broadband.
All these represent an increase in the broadband speeds of Virgin's package tiers which used to be 50Mb, 100Mb and 200Mb respectively.
Only customers subscribing to the Ultimate Oomph bundle will receive Virgin's highest speed M500 Fibre Broadband alongside Maxit TV, the biggest TV package Virgin now have on offer.
TV packages have been renamed Big (formerly the Player bundle), Bigger (previously Full House) and Maxit (known as VIP until recently and then as V.VIP).
Virgin aren't the only broadband provider to undertake a package refresh recently. Just last month, Sky announced they were renaming their packages to ensure clarity over the broadband speeds on offer.
To compare broadband and TV deals, use the Choose comparison tool for free.