UK ISP Virgin Media have launched their new 500Mb ultrafast broadband this week, alongside a new cable TV bundle, offering everything viewers could want and a lot more too.
In addition to all the channels a viewer could wish for and a half a Gig speed promise, Virgin are bundling in mobile services too. The package comes with a 12 month Virgin Media 4G SIM contract featuring unlimited calls texts and data.
At an average speed of 516Mbps, this is 150Mbps faster than the previously fastest speed available on Virgin; the Vivid 350 package which achieved an average of 362Mb. It's around seven times faster than the best speeds currently on offer from Sky and BT.
The package is available immediately to both new and existing customers interested in taking out a bundle. At this time, the 500Mbps broadband is not being offered to broadband only customers, although there is talk of it being rolled out to businesses as VOOM 500 for £62+VAT per month.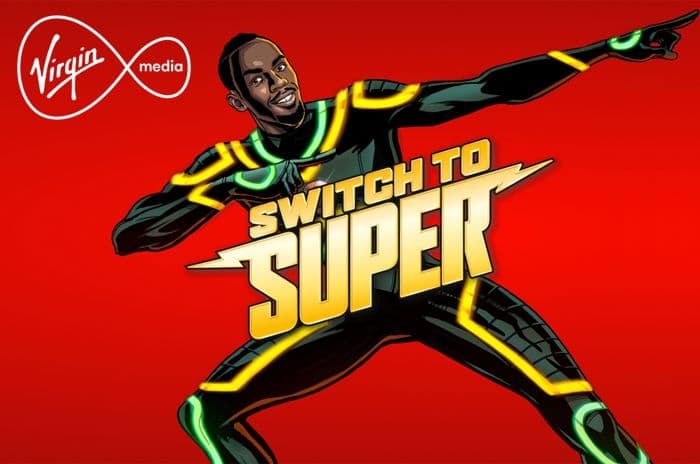 © Virgin Media
The V.VIP Bundle
The original VIP TV bundle is being replaced with the new V.VIP package, which will cost from £99 a month for the first 12 months. After the initial contract, the price is set to rise to £139. The price is a triple play package, which means it includes the broadband, TV and phone services all in one.
In fact, we could almost call it a 'quadruple play', because it's the first package to combine all the three usual triple play services with a mobile SIM offer too. Customers signing up for the package will get:
A Hub 3.0 router with a 500Mbps download connection
Two V6 set top boxes for viewing in more than one room
More than 300 channels of TV, including Sky Sports, Sky Cinema, Kids and box sets on demand
Unlimited anytime landline calls
A 4G SIM card with unlimited calls, texts and data for 12 months
The broadband uses Virgin's Hub 3.0 router which is equipped with their 'Intelligent Wi-Fi' connectivity. This uses channel optimisation to ensure great overage throughout the home and less congestion when everyone is online.
The new package promises everything a household could want all in one monthly payment. Although the package is not cheap, for those who want a single known price for everything they could ever want, it's a convenient way to get it.
Virgin argues that, by bundling everything together like this, customers could save as much as £60 over buying the individual elements separately.
Boosted Bundles
Customers who like the idea of combining their TV and broadband bundle with a mobile contract too, but perhaps don't need all those channels and boxes, Virgin are also launching something called the Boosted Bundle.
With the Boosted Bundle, all customers will be able to add a mobile SIM to any broadband bundle. By taking a mobile SIM, Virgin customers will be rewarded with faster broadband speeds than those included as standard in Virgin's cable bundles.
Virgin say that, by taking a mobile contract alongside their broadband service, customers can get their hands on the latest mobile phones for less. They claim that their great value SIM deals let customers access the phone they want in an affordable way, with the cost of the handset spread over the contract.
Personal picks
Launching at the same time as the V.VIP bundle is a new feature called 'Personal Picks'. These collections of channels and TV programs are designed to help customers add to their core TV programming with additional content based on their interests.
Lutz Schuler, chief operating officer, Virgin Media, said that the new Picks would mean everyone could choose the content they really wanted, "picking and mixing the best channels around with the freedom and flexibility to change them every month,".
The Personal Picks are grouped into categories, enabling customers to pick and mix a number of additional channels to complement their package. Every Pick includes Sky One, Sky Witness, Gold HD and Comedy Central HD as well as a selection of box sets.
There are four Picks to choose from: Entertainment and Drama, Entertainment and Documentaries, Entertainment and Lifestyle and Entertainment and Sports Lite. These cost £10 per month for the first bundle and £7 for each subsequent one, on a rolling 30 day contract.
In addition to the standard Picks, a dedicated Kids Pick is also available for £5 per month, which includes things like Nickelodeon, Disney XD and Cartoon Network. There is also a premium Pick package which brings customers content including Sky Cinema, BT Sport and Netflix.