Virgin Mobile launch 4G SIMs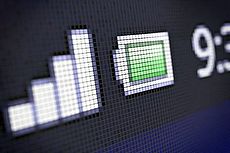 THE UK's second biggest mobile virtual network operator, Virgin Mobile, have finally launched their 4G service with a range of SIM plans.
The tariffs range from 300MB and 300 minutes for £6 a month, up to 20GB of data and 5,000 minutes for £25 a month, all with unlimited texts.
The plans will be available on either SIM-only terms, or with a handset on one of Virgin's Freestyle contracts, where the costs of the device and usage are kept separate.
What's also interesting is that Virgin say that each plan will come with "free" WhatsApp Messenger and Facebook Messenger - meaning that data used on those apps won't count towards those monthly allowances.
4G SIM plans on Virgin Mobile
The plans are as follows:
| | Data | Calls and texts | Monthly price | |
| --- | --- | --- | --- | --- |
| | 300MB | 300 minutes, unlimited | £6 | |
| | 1GB | 1,500 minutes, unlimited | £9 | |
| | 2GB | 2,500 minutes, unlimited | £12 | |
| | 4GB | 2,500 minutes, unlimited | £15 | |
| | 20GB | 5,000 minutes, unlimited | £25 | |
On the whole, these are comparable with the prices Virgin Mobile charge for their 3G SIMs.
The cheapest 4G deals offer slightly more data and/or slightly more minutes per month than the cheapest 3G SIMs did, for £1 a month more. The mid-range tariffs now offer about the same or a little less, for a little more.
But heavy data users will really benefit from the switch to 4G, as the most expensive tariff now comes with far more GB for not that much more in price.
The biggest plan available with Virgin's 3G SIMs came with 5,000 minutes (plus 5,000 to 08 numbers) and 10GB of data for £23 a month; the £25 4G plan, by contrast, offers twice as much data and the same number of standard minutes.
Extra data
But many users could well find that they've got more data than they expect day to day, and month to month.
The month to month data boost comes from Virgin Mobile's decision to roll over any unused data from one month to the next - so those of us who have 300MB or so spare at the end of the month will have a little extra to play with during the next 30 days.
The rolled over data won't be counted in that month's allowance when it comes to calculating any rollover for the following month, but even so, many people may well find they've always got a small buffer.
Day to day, people with the new plans could end up adding to the amount of data they can roll over at the end of the month - because, as mentioned above, if they use WhatsApp or Facebook Messenger none of the data those apps need will be counted towards their monthly usage.
As Virgin Mobile point out, more of us than ever before are using instant messaging services "like WhatsApp and Messenger", with the operator citing Ofcom research that shows IM usage has risen by 7% in the past year to 44%, compared to 2015.
But while they are undoubtedly the most popular instant messaging apps around, their promotion by Virgin Mobile could spark arguments about net neutrality.
Net neutrality
Most of the arguments about net neutrality focus on internet service providers, but they increasingly apply to mobile network operators as well.
As more of us do ever more with our mobile data connection - from banking to streaming to just passing the time on the internet - there are obvious and serious implications if the networks appear to be favouring big or already popular apps and services.
In July this year, for example, US mobile operator T-Mobile announced that they'd be giving their customers free unlimited data to play Pokemon Go - and immediately provoked a storm of protest.
While T-Mobile appeared to be doing Pokemon hunters a favour, they were also doing a huge disservice to the developers and users of other apps, by giving preferential treatment to one service.
Free but limited
A similar, but much larger, protest occurred in India regarding Facebook's attempts to introduce free - if limited - mobile internet access to millions there.
The Free Basics service is available in 38 countries, operating in conjunction with various mobile operators in those places. It allows free access to certain websites, including the BBC, Wikipedia, local health, news and weather sites.
But while it sounds like a nice idea in principle, protesters in India and elsewhere were - and continue to be - furious at the idea of a business handpicking what parts of the internet people get to use, knowing that those users won't look at the competition because they can't afford to.
As Indian activists put it, Free Basics offered "poor internet for poor people".
Just a good offer?
Free Basics is in a different league from being able to play Pokemon Go until our phone's batteries die, or getting the data equivalent of unlimited texts.
Being less cynical, we should also remember that T-Mobile and Virgin Mobile were and are simply doing something that most companies do from time to time - trying to tempt new customers in with a good offer.
But as the EU's work on net neutrality seems to be more concerned with the speed and consistency of our connections than what we're accessing with them, it's important that users are aware of both the pros and cons of deals like Virgin's.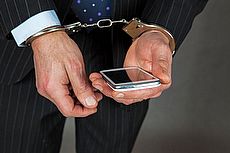 23 November 2017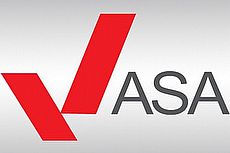 23 November 2017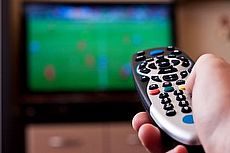 15 November 2017
Follow us or subscribe for FREE updates and special offers