Following Comcast's acquisition of Sky last year, the US cable giant is looking to further strengthen their ties by rolling out Now TV to all Sky customers.
The direct to consumer streaming service may be renamed from Now TV but will be very much based on the platform already in existence.
The service is planned for launch in 2020 and will provide all European Sky customers and US Comcast customers with free access to all the content on the platform at no additional cost.
For those not subscribed to Sky or Comcast, the new service will also be made available for a small subscription, comparable to other video on demand services.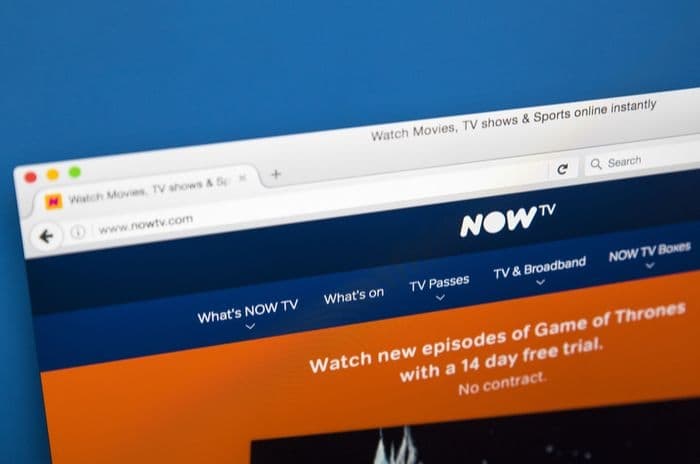 Credit: chrisdorney/Shutterstock.com
Why offer Now TV for free?
Comcast believe that offering Now TV for free will enable them to better monetise the video on demand segment.
They say that the new platform will have a 'very light ad load of targetable ads'. They say that there is an increasing demand for targeted advertising through streaming services and believe that this new product will enable them to capitalise on this.
Although Sky recently started a direct partnership with Netflix to enable customers to watch both services without leaving the Sky ecosystem, customers still need a subscription to Netflix or Ultimate on Demand to get the service.
With a new iteration of Now TV being offered for free, they're looking to take their share of the video on demand market but have not announced any plans to discontinue their relationship with Netflix.
What is Now TV?
Now TV has been around since 2012, originally working through boxes developed by Roku. It's owned by Sky, although the tie up between the two companies has been somewhat limited to date.
The platform has hundreds of shows and more than 800 films available at any one time, with new ones released every month. It features a Sky Sports pass for 24 hour Sports access too.
Despite being well put together, the platform has lost out to other competitors in terms of users. According to Statista, Now TV is only used by around 10% of the adult population, compared to 31% who use Netflix and 38% for YouTube.
With rising demand for video on demand services, bringing more choice to UK consumers is bound to be a good thing. The free Now TV will be rolled out to Comcast multichannel customers in the US as well, although only to around 80% of them.
Sky customers in Europe, including in the UK, will be able to access all the content on Now TV completely free of charge. Comcast plan to add additional shows and original content too, to make Now TV a realistic competitor to Netflix.
But what will Ofcom say?
As far as anti-competition concerns go, there shouldn't be a major problem with Sky providing additional video on demand content.
Many other streaming services are available from rival providers. Most pay TV services now offer Netflix, Amazon Prime Video and Now TV via in built apps, although customers will always require a subscription to those services.
Ofcom have mooted the development of a British Netflix being developed by traditional TV makers in the UK. However, none have been keen to take up the idea, and interestingly Sky even said it would be anti-competitive if they did.
Where the new Sky service might fall down, however, is under Ofcom's recent demands that accessibility be improved for video streaming services.
Our own comparison of on demand TV services showed that Now TV trails behind other providers when it comes to subtitled content, so that's something Sky will need to tackle urgently if they want to keep the regulator on side.