Services including Netflix and Amazon Prime may be compelled to ensure their programming meets accessibility targets.
Content would be made more suitable for those with hearing or sight impairments by using subtitles, signing or audio description.
These regulations would bring on demand services into line with traditional broadcasters and pay TV operators such as Sky.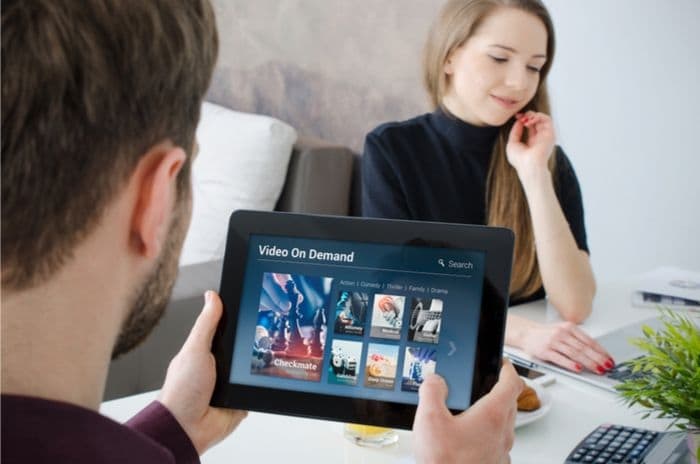 What are Ofcom recommending?
Ofcom have recommended that the Government advance on provisions laid down in the Digital Economy Act 2017 to make on demand services accessible.
Providers would be expected to offer subtitling on a minimum of 80% of their programmes, along with audio description on 10% of them and signing on 5%.
Those are the parameters that currently apply to general broadcasters, although younger channels and those with smaller audience shares have lower targets.
Some exemptions will be made when there are technical difficulties to consider, as is the case with traditional broadcasters.
For instance, audio description of music and news sometimes falls into this category, as do services with several different language feeds.
As part of their recommendations, Ofcom have said that on demand providers should be required to report on how they meet their targets and their plans to improve accessibility across their services.
These recommendations will inform the Government's drafting of new rules.
Accessibility in on demand services
On demand services have long been identified as a source of frustrating for accessibility advocates.
In 2013, we published a piece by Laura Matthews, Senior Research and Policy Officer at Action on Hearing Loss where she reiterated that there is no legal requirement for video on demand services.
It has taken six years to get to the point where Ofcom are providing recommendations to the Government that on demand broadcasters must be subject to the same accessibility regulations as traditional broadcasters.
This follows the move in 2015 to bring video on demand regulation under Ofcom's banner. It was previously regulated by ATVOD who had no legal power to force providers to produce accessible content.
The implementation of the Digital Economy Bill in 2017 prompted Ofcom's review of the current accessibility services, and their recommendations have now been returned to the Secretary of State for analysis.
Our analysis of subtitling provision across television found that many channels exceed the subtitling threshold assigned to them by Ofcom.
However, we also found that much on demand content was not subtitled and we highlighted that, even after rules are established, it will take time for the effects to be felt by audiences.
Our comparison of on demand service Now TV and its parent company Sky found that Now TV trailed its rivals Netflix and Amazon Prime on subtitled content.
Disability in the UK
The most recent figures on disability show that there are two million people with sight problems of varying degrees. This is around one person in every 30.
Hearing loss is even more widespread with approximately 10 million people having some hearing problems, accounting for one in six people.
At the same time, subscriptions to on demand services have rocketed with Amazon Prime experiencing 32.7% year-on-year growth in 2017/18 and Netflix's subscriptions growing by 32.2% over the same period.
This suggests that the implementation of accessibility regulations for the sector is well overdue.
In recent years, the Government has appointed 'sector champions' to represent the needs of disabled people to different industries.
While there seems to be little evidence available regarding the success of these disability champions, the Government are in the process of recruiting seven more including two within the technology industries.