Subtitles: how to get the best service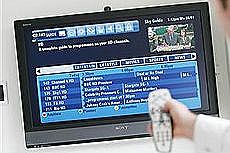 If you need subtitles when you're watching TV, you want them to be fast, accurate and, most essentially, available on whatever you fancy watching.
In this guide, we look at how to find the best subtitle services: from the channels with 100% coverage to the pay TV providers that have got subs sussed.
Channel check
The media regulator, Ofcom, sets standards for channels to achieve in subtitles, signing and audio description (Full code here).
Here's how they were doing at subtitling their content in the first half of 2013.
% of content subtitled
Channels
100%
BBC4, CBBC, Cbeebies, Channel 4, E4, More 4
99.9%
BBC1, 2 & 3, BBC News, Film 4

90 - 98%
Sky Movies Thriller, Comedy & Family, Disney Channel & XD
Channel 5, 4Music, ITV1, 2 & 3
80 - 89%
Comedy Central, Good Food, ITV4, G.O.L.D, Sky Living, Sky Two, Pick TV
Sky Livingit, Alibi, Disney Junior, Dave, MTV
Sky Movies Premier, Action, Drama/Romance, Sci-fi/Horror, Modern Greats and Showcase
70 - 79%
Sky Sports 1, 2, 3, 4 & News, Sky News, Really, Eden, Viva FX, Challenge, CITV
Discovery Channel, Home, 5*, S4C, Sky One, Yesterday, Universal, 5USA, Sky Atlantic
60 - 65%
MTV Hits, Watch, Comedy Central, Extra, Nickelodeon

Less
Quest (22.3%), Animal Planet (29.3%), ESPN (36.4%)
Note that simulcast shows (the +1 hour and HD channels) have the same levels as their parent channels shown above.
Most channels are actually exceeding their Ofcom subtitling requirement by some distance. For example, the ITV channels are only required to subtitle 70% but do 90%, while Sky Atlantic's target is 10% and the channel has subtitles for about 70% of shows.
All this means that the way you access TV - Freeview, Freesat, Virgin Media cable, Sky, YouView on BT or TalkTalk - shouldn't make any difference to the level of subtitling you receive. It depends on the channels.
However, in practice, subtitles can be slow or unavailable because of poor reception or other technical problems.
We'll look at all these differences, provider by provider, below but first let's address another big problem for subtitles: on demand content.
On demand services
Aside from BBC iPlayer, which subtitles close to 100% of programming, Video on Demand (VOD) services are not covered by Ofcom.
Instead, VOD services from the pay TV providers and elsewhere are regulated by a body called ATVOD which has no legal power to compel providers to provide any access services to on demand content.
That means that a lot of on demand content isn't subtitled.
As with channels, the core terrestrial services do the best job - 4OD has a lot of content subtitled because Channel 4 already have a commitment to 100% subtitles; ITV Player have a good amount, about 70% - but as you move further into paid content less subtitles are available.
BT
Subtitles aren't yet available for on demand - BT say they're "working on it" - except where the third party makes them available.
Turn subtitles on for one program, where they're available, by pressing your BT remote's 'i' button, scrolling to subtitle language and choosing from the available list.
You can also put subtitles on permanently so they'll show up whenever they're available: go to Settings, then General Settings, then select the right subtitle language and save.
Sky
With most Sky+HD boxes press 'help' on your remote, scroll to subtitles, use the left and right buttons, then press 'select' to put subtitles on permanently.
On demand on Sky does not provide subtitles and neither does NowTV, a streaming service provided by Sky.
However, Sky provide somewhat better subtitles than their competitors because much of their on demand content allows customers limited access to a premium channel (like Sky Movies) rather than using an online streaming system.
For that reason, Sky circumvent some of the technical problems of on demand content.
Although there are no guarantees, there should be more subtitles with some Sky on demand than with Virgin Media or BT.
Virgin Media
Virgin on demand also relies on providers to supply subtitles - so most content won't be subtitled.
Virgin Media say that technical problems mean that, "providing access services is very complicated - not just for us, but for on demand services from all providers."
However, the Virgin Media TiVo service includes access to Netflix which, see below, has far better subtitle provision than almost all other on demand content providers.
Netflix and Lovefilm
The UK's two biggest independent providers of on demand movies are chalk and cheese when it comes to subtitles.
Lovefilm don't have subtitles on any streaming content. They do have subtitles available on some physical DVDs but this information isn't included on the Lovefilm site alongside other 'back of the box' information, presumably because they may have multiple versions of the same film.
Luckily, there's another simple alternative: Netflix do have subtitles on streaming content.
As of October 2012, 60% of Netflix UK content was subtitled; the company have said they would increase this but have provided no targets or updates as yet.
In the USA, Netflix now provides 90% of content subtitled and under a 2012 court ruling, 100% of content will have to be subtitled by September 2014.
We've reported on Lovefilm's policy on this previously and so have many others including Limping Chicken (here) and Pesky People (here).
Lovefilm have given more or less the same response to all these complaints: that technical difficulties, particularly the time and expense of acquiring the rights to show subtitles, are blocking their way. The Netflix example suggests that the problems aren't insurmountable but, for now, Lovefilm seem unlikely to budge.
Standing up for subtitles
There are a number of campaigns to improve subtitling, and access services generally, in the UK.
Here just three of our favourites:
We also look forward to the 2014 launch of Film14, a new streaming service which will only carry films with subtitles, the project of frustrated streamer and thoroughly nice chap Shaun Sadlier.