Subtitles: how to get the best service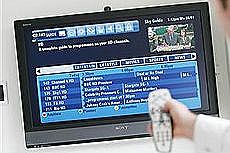 ANYONE who needs subtitles when they're watching TV wants them to be fast, accurate and, most essentially, available on whatever they fancy watching.
In the past few years the amount of subtitled content available on live TV has increased substantially with most channels now obliged to subtitle the majority of their programmes.
But the way we watch TV has changed, and as more of us use catch up, on demand and streaming services, we could be forgiven for thinking the providers have forgotten about the need to make their content accessible.
In this guide then, we look at where to find the best subtitle services - from the channels with 100% coverage to the pay TV providers that have got subs sussed - and what's being done to improve coverage by the rest.
Channel check
The media regulator, Ofcom, sets standards for channels to achieve in subtitles, signing and audio description (Full code here).
Here's how they were doing at subtitling their content in the first half of 2016.
% of content subtitled
Channels
100%
BBC4, BBC News, Cbeebies, CITV, Channel 4, E4, More 4, Film 4, 4 Seven
99.9%
BBC1, 2, CBBC

90 - 98%
ITV1, 2, 3, 4 Music
Sky 1, Sky 2, Sky Atlantic, Sky Living,
Sky Cinema Family, Sky Cinema Hits, Sky Cinema Disney
Nickelodeon, Nick Jnr, Nick Jnr Too, Nicktoons, Disney Junior,
Alibi, Fox, Home
80 - 89%
ITV 4, Channel 5, 5 USA
Sky News, Sky Sports 1-4, Sky Sports News HQ, Sky Arts
Sky Cinema Premiere / Comedy / Action and Adventure / Sci-fi and Horror / Drama and Romance / Greats / Crime and Thriller
Challenge, Pick TV, Real Lives
MTV, Viva, Comedy Central, Comedy Central Extra,
Disney Channel, Disney XD
Dave, Yesterday, Good Food, Gold, Eden, Really
Discovery, Animal Planet, TLC, Universal
70 - 79%
ITV Be, 5 Star, Drama,
Sky Sports F1
S4C
60 - 69%
ITV Encore, Quest, Sky Sports 5
MTV Music, MTV Hits, Watch
Less
BT Sport 1 (26.0%), BT Sport 2 (24.7%)
Boomerang (37.8%>, Cartoon Network (34.0%)
Note that simulcast shows (the +1 hour and HD channels) have the same levels as their parent channels shown above.
Most channels actually exceed their Ofcom subtitling requirement by some distance.
For example, aside from ITV 1 and Channel 4, both of these broadcasters are only required to subtitle a maximum of 80% of programmes (and ITV Be, Encore and 4 Seven only have to subtitle up to 35%) but tend to manage at least 90%.
Sky Atlantic's target is just over 57%, meanwhile, but Sky themselves aim for at least 80% and get closer to 98%; of their Cinema channels all bar Select have minimums of 70-80% and easily pass the higher threshold.
S4C are another high achiever: they're only obliged to subtitle 66% of their content but provide them on almost 80%.
New for 2017
That said, most of the channels listed above as offering less than 80% subtitling will have to increase their coverage to at least that much during 2017, with Boomerang, Cartoon Network and new addition True Entertainment given a new target of 66%.
We should also see subtitles start to appear on BT Sport 3 (formerly known as BT Sport Europe), Spike and CBS Reality added to the list of channels obliged to offer subtitles; BT Sport 3 and Spike will need to meet an 80% threshold while CBS Reality can subtitle just a third of their content.
This means that the way we access TV - Freeview, Freesat, Virgin Media cable, Sky, Youview on BT, Plusnet or TalkTalk - shouldn't make any difference to the level of subtitling available: it depends on the channels.
In practice however, subtitles can be slow or unavailable because of poor reception or other technical problems.
We'll look at all these differences, provider by provider, below but first let's address another big problem for subtitles: on demand content.
On demand services
Only about a month before we wrote this update, the Government passed an amendment to the Digital Economy Bill making subtitles a legal requirement on video on demand (VOD) services.
The amendment gives Ofcom the power to demand minimum levels of content that must be subtitled, as with the broadcast channels.
This is a welcome development, as prior to February 2017 VOD services were regulated by a body called ATVOD - who had no legal power to compel providers to produce any accessible on demand content, which meant that a lot of it - around 76% - isn't subtitled.
It's likely that each on demand service will have to meet set quotas, and it'll take some time for the effects of the new rules to come in.
At present then, the core terrestrial services do the best job - BBC iPlayer subtitles close to 100% of programming and All 4 has a lot of content subtitled because both the BBC and Channel 4 have a commitment to 100% subtitles.
However, aside from the BBC's iPlayer, even these core terrestrial providers can be found lacking in subtitles when watched via a platform other than Freeview: ITV Player doesn't support subtitles on many mobile devices, and as recently as 2015 All 4 and My 5 had no closed captioning when viewed through Sky and Virgin set top boxes.
There are two connected issues here. The first is that the availability of subtitles relies on the platform we're using to watch content, with some simply not being compatible for some reason.
The second is that pay TV providers have to rely on the content providers to provide subtitles along with their on-demand content.
The result is that as we move further away from free-to-view live content accessed via a TV or Freeview box, the amount of subtitled content available can drop dramatically.
BT
After not providing subtitles on their on demand content except where the third party has made them available, in October last year BT started work on providing their own subtitles.
They're aiming to get at least 50% subtitled by "late summer 2017", including catch up and on demand content from BT Sport.
It does seem that there's a focus on content to buy: BT say that films from studios including Disney, Fox and Lionsgate "are now available to buy with subtitles" - nothing about whether they'll feature if we choose to rent them - and the wording is similar when they talk about the more than "3,000 episodes of hit series from HBO" that now feature subtitles.
In the meantime, subtitled programmes have an [S] icon next to their title in the programme guide.
To turn on subtitles programme by programme, it's simply a case of pressing the "sub" button on the Youview remote control.
Alternatively to keep them on permanently whenever they're available, press the main menu button then go to Settings > Accessibility & Language > Language & Subtitles. Select the right language and click Done.
Sky
From September last year, Sky committed to making all programmes aired live with subtitles available with subtitles when accessed on demand as well. That's meant that all new additions to their On Demand library, including films, should be covered.
They say they're "working hard" to update their Box Sets and older on demand library content to include subtitles.
Furthermore, both Sky+ and Sky Q have dedicated menus for subtitled content in their Cinema and Box Sets areas, making it easier for viewers to find out what's available.
To activate subtitles on all content they're available with, Sky+HD users should press "Services" on their remote, use the down button to highlight "Accessibility" then press "Select", then navigate to "Subtitles" and press "Select" again.
Those with Sky Q boxes can set up permanent subtitling by pressing "Home" on their Sky Q remote and selecting the "Settings" option, then selecting "Accessibility", then "Subtitles" and switching them on.
Sky Q users can also set up the TV Guide to highlight subtitled shows by navigating to the Accessibility menu, selecting the "Highlight" option and selecting "Subtitles" from the list of options.
Sky TV offshoot Now TV have been criticised for not having any subtitles at all - but at the time of this update, they've just started to introduce them on a selection of devices, starting with their on demand content.
At present subtitles are only available on a handful of on demand shows included with their Entertainment Pass, and around 80 on demand movies - but all new movies added to the Sky Cinema on demand library should be subtitled from now on.
Virgin Media
As with all the pay TV providers, Virgin on demand also rely on providers to supply subtitles - so most content isn't subtitled.
Virgin Media have told us previously that technical problems mean that, "providing access services is very complicated - not just for us, but for on demand services from all providers."
When we spoke to them more recently, they did say that they were "actively engaging with our providers to secure subtitles for on demand content" to help increase the amount they can offer in the future.
Like BT and TalkTalk however, Virgin Media's Tivo set top boxes include Netflix. This and rival Amazon Prime Video offer far better subtitle provision than almost all other on demand content providers.
Netflix
Since September 2014, all Netflix content available in the US has had to be subtitled; subscribers in other countries have seen and felt the benefit with almost all content now featuring closed captions, including their considerable library of classic films and TV series.
Subscribers can find an up to date list of subtitled content by clicking here.
Unfortunately, while we can sort this list by recommendations for us, name, or year of release, it's not possible to search it for particular titles, and there's no information as to whether a title has subtitles or not anywhere in its additional details.
Netflix have also been working to improve the quality of their subtitles, following criticism from users.
They now boast that their subtitles are of superior quality, as well as offering users the ability to customise their appearance to a remarkable degree.
Amazon Prime Video and Lovefilm
Back before Amazon took over Lovefilm, and the DVD rental firm also offered streaming content to subscribers, none of that streaming content was subtitled at all.
The DVD rental option was also lacking, but in a different way: many DVDs included subtitles, in multiple languages, but this information wasn't available on site alongside a title's other "back of the box" information.
We reported on this policy here, as did Limping Chicken (here) and Pesky People (here).
Since Amazon swallowed Lovefilm, the DVD rental brand is now just that - but all titles now come with detailed information about hearing impaired and foreign language subtitles.
As for what's now better known as Amazon Prime Video, it's much more inclusive. Amazon told us that they're committed to ensuring that "100% of the top 200 titles are subtitled", and that they're working with studios to add subtitles to the rest of their content.
Overall, they say they have subtitles on "just over 85% of Amazon Video content streamed by customers", including content in their rent or buy catalogue.
Standing up for subtitles
There are a number of campaigns to improve subtitling, and access services generally, in the UK.
Here just three of our favourites:
We're also pleased to see that Shaun Sadlier's vision of creating a streaming service that only carries films with subtitles has come to fruition. Originally meant to be called Films14, CCaption.tv launched in late 2015.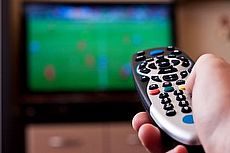 15 November 2017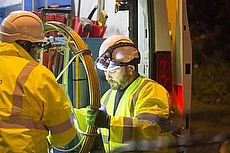 10 November 2017
9 November 2017
Follow us or subscribe for FREE updates and special offers