Prime Video is the second most popular streaming service in the UK, second only to Netflix with nearly half of all UK households subscribing.
It costs £8.99 per month and bundles access to on-demand content and live sport, along with free one day delivery, and a range of other benefits.
However, with an increase in paid and free-with-ads content, the content included in the Prime Video subscription can start to feel more limited.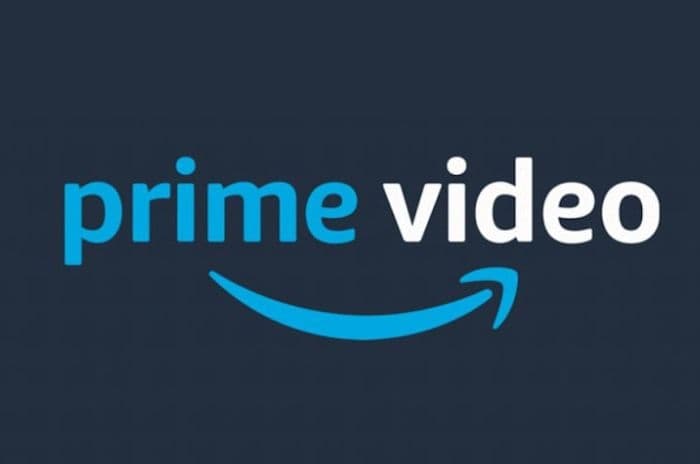 ---
At a glance: How to get Amazon Prime Video on TV
While Amazon Prime Video is widely supported as an on-demand app, few pay TV providers actively bundle subscriptions like they do with Netflix and NOW TV.
However, it's still possible to sign up to Amazon Prime in a range of ways, including with some special offers:
Package
TV
Broadband
Monthly price
Upfront price
Contract term
Sky Entertainment + Netflix
150
N/a
£19
Free
18 months
Offer: Save £7/mth + Free setup

(Ends 29/12/2023)

M125 Fibre Broadband + Stream
52
132Mb average
£26.50
£35
18 months
Offer: £50 bill credit + Get 10% Stream credit back on every subscription you add to Stream

(Ends 14/12/2023)

TV Hub + Full Fibre 150
70
152Mb average
£33
£4.95
18 months
Offer: £50 Reward Card + NOW Entertainment just £4.99 for 12 months (was £9.99) + NOW Boost free + Free P&P
Entertainment + Full Fibre 100
96
150Mb average
£20
for 3 mths,


then £55.99

£30
24 months
Offer: Black Friday: 3 months free broadband and reduced setup costs (was £61.99) + £50 BT Virtual Reward Card +

(Ends 07/12/2023)

Bigger Combo bundle + Movies
200
362Mb average
£57
Free
18 months
Offer: No setup fee (was £35)
Virgin Media offer customers a 10% bill credit on all subscriptions taken through the Stream platform, which includes Prime Video. That means Virgin Media Stream customers can save 89 pence per month on their Prime subscription, or £10.68 over a year.
Amazon Prime Video is supported on both the Sky Stream box and Sky Glass sets, and Sky Entertainment & Netflix is currently discounted to just £19 per month for the first 18 months. Customers can add a Prime Video subscription through the Sky Stream platform.
TalkTalk offer broadband customers an exclusive TV service using either an Android TV or Netgem TV box, with both devices supporting the Prime Video app. Right now, customers who sign up to TalkTalk full fibre broadband can get a £50 or £75 reward card to spend anywhere MasterCard is accepted.
BT offer a similar deal to TalkTalk, with new fibre customers able to get a £50 reward card. The BT TV service is also exclusive to BT broadband customers, and the BT TV Box Pro supports Prime Video.
Mobile offers
It's also possible to find special offers on Prime Video through mobile providers, with deals available through both O2 and Vodafone.
New and upgrading O2 mobile customers can choose Prime Video as an Extra to add to their Plus plan. Customers will get Prime Video free for 6 months, then pay £8.99 per month.
Vodafone customers can choose Prime as an Entertainment plan, or add it through Vodafone's Charge to Bill service to get 3 months of Prime Video for £1.
---
What is Amazon Prime?
Amazon Prime is a benefits service which combines a range of extras from Amazon, most notably Prime Video and free one-day delivery.
Customers subscribing to Amazon Prime also gain access to Amazon Music Prime, Prime Reading, Prime Gaming, and other benefits, including money-off Amazon Music Unlimited and Audible.
The service costs £8.99 per month, or £95 for a year, which works out at £7.92 a month. It's also possible to subscribe just to Amazon Prime Video for £5.99 per month.
Customers can stream on up to three devices at a time under their single Amazon Prime account, with two devices able to view the same programme at the same time. All content can be downloaded to a device to watch later.
There is just one main subscription level, so customers have access to all 1080p HD and Ultra HD content.
As well as being a streaming service where customers can watch TV and film content for free as part of their subscription, Amazon Prime Video users can access other paid channels via the app and also buy or rent premium content for an extra cost.
---
What does Amazon Prime Video offer?
Amazon Prime Video is a streaming service that offers access to a range of films and TV shows, including Amazon Original programming such as The Boys, The Grand Tour, Good Omens, The Continental, and the new Gen V spin-off from The Boys.
Prime Video also offers live sports content, with exclusive rights to some fixtures, such as 20 Premier League games, 20 UEFA Champions League matches, the tennis ATP World Tour, WTA tour, and Next Generation ATP Finals.
There a mix of inclusive content alongside TV shows and films that customers can rent or buy, helping to expand the catalogue available through Prime Video.
Amazon Prime Video also acts as a streaming platform, offering customers the ability to add subscriptions from other on-demand services to watch through the Prime Video app. This could be useful for customers who have a smart TV or box which supports the Prime Video app, but fewer other services.
For example, customers can access free trials and add subscriptions to Paramount+, Discovery+, Lionsgate+, ITV Catch-up, Hayu, MGM, StudioCanal Presents, Icon Film, Sundance Now, Acorn TV, BFI Player, Curzon, Viaplay Sport, as well as numerous other on-demand streaming channels.
In this sense, Amazon Prime is more of a hybrid service compared to Netflix which only includes free content, or even Disney+ that includes a majority of free content with just a few premium films.
Categories
Viewers who want to browse more within a specific niche can choose from the following categories:
Movies
TV shows
Amazon Originals
Sports
Kids
Made in Europe
Free with ads
4K UHD content
These categories seem a little haphazard and they don't always remain the same. For example, Christmas always bring with it a festive category dedicated to festive films.
The main Amazon Prime Video home page also provides rails with previews of content in categories such as recommended suggestions, Originals and exclusives, trending movies, and top 10 in the UK, which can all help when browsing for something new to watch.
There are also different genre options customers can browse:
| | | | | |
| --- | --- | --- | --- | --- |
| Action and adventure | Anime | Kids | Comedy | Documentary |
| Drama | Fantasy | Historical | Horror | Romance |
| Science fiction | Mystery and thrillers | | | |
Using these categories and genres can help customers find something to watch - but, as we've mentioned earlier, this won't always be content that's included in Amazon Prime.
Let's take a look at two more categories in detail: Originals and sport.
Amazon Originals
Amazon Prime Video has made a name for itself as the home of some notable original films and TV shows along with buying up exclusive rights to some shows too.
The Amazon Original branding includes acclaimed series like The Boys, Good Omens, The Marvelous Mrs Maisel, Hinters and Bosch but there's also plenty of lesser-known content to keep fans of all genres interested.
Since Amazon Prime Video is the only place to watch much of this exclusive content, it's likely to be a key reason customers choose to subscribe to the service.
Plus, with many shows ongoing such as The Wheel of Time, The Lord of the Rings and new spin-off Gen V from The Boys, there's an incentive for Prime Video subscribers to stick around too.
Sport
Amazon Prime Video has quickly become the home of tennis in the UK with screening partnerships with the ATP and WTA tours as well as showing the US Open.
The service scored a big win in 2021 when it was supposed to be the only service showing Emma Raducanu's big US Open final before they sold the rights to a terrestrial channel too.
The point is that Amazon Prime Video is trying to make a name for themselves as a hub for sports and it seems to be working too. Thanks to their sports coverage in the last quarter of 2020, they added more than 600,000 new subscribers.
Along with the tennis, Amazon have the rights to air 20 Premier League matches during the season, 20 UEFA Champions League games, and also show rugby in the form of the Autumn Nations Cup.
It's also possible for Prime Video customers to subscribe to the Discovery+ app through the platform, which provides access to both live TNT Sports and Eurosport channels.
Their attention to sport is something that makes Amazon Prime Video different to their main streaming rivals and it's a definite selling point for many customers - especially tennis and football fans.
Channels and subscriptions
Amazon Prime Video can also act as a hub for other online content, including paid subscription channels as well as other on-demand streaming services.
This is useful if customers want to watch multiple subscriptions through the same smart stick, for example, although it's worth noting the costs of paid subscriptions can soon add up.
Here are some popular apps and channels available in the Prime Video ecosystem:
Paramount+
Discovery+
MGM
Lionsgate+
Britbox
StudioCanal Presents
Icon Film
ITV Catch-up
Hayu
Sundance Now
MUBI
Acorn TV
BFI Player
Curzon
There are many more than this too, including niche channels like Horse & Country, Viaplay Sport, History, Discovery Kids, and Crime and Investigation, among others.
Essentially, any customer signing up to Amazon Prime Video can use the interface to watch other channels and apps, which could be really useful for customers without wide support on their smart TV or box.
For example, the BT TV Box Pro supports Amazon Prime Video, but has yet to offer support for newer apps such as Paramount+ or Britbox.
---
How to watch Amazon Prime Video
The Amazon Prime Video app is fairly well supported, with most pay TV customers able to access it, as well as customers using a range of smart TV sticks, game consoles, or smart TVs.
Devices currently compatible with the Amazon Prime Video app include:
| | | | | |
| --- | --- | --- | --- | --- |
| BT TV boxes | TalkTalk TV boxes | Netgem TV | Virgin Media Tivo 4 & 6 | Virgin Media V6 |
| Virgin Media TV 360 | Sky Q box | Sky Stream box | Sky Glass | Chromecast |
| Roku | Nvidia Shield | VR for Oculus | Apple TV | Xiaomi |
| NOW TV boxes | Sony Smart TVs | Samsung Smart TVs | Panasonic Smart TVs | LG Smart TVs |
| Hisense Smart TVs | Philips Smart TVs | Sharp Smart TVs | JVC Smart TVs | PlayStation 3, 4 & 5 |
| Xbox One, Series X and Series S | Fire TV/TV Stick | Amazon Echo | Fire Tablet | Android/iOS |
Thanks to being one of the longest running streaming services, Amazon Prime Video is built-in to dozens of devices and most customers should be able to get hold of it.
For more information see our guide to the best smart streaming devices.
---
Verdict: Is Amazon Prime worth it?
According to the most recent Ofcom Media Nations report published in 2023, 45% of UK households have a subscription to Amazon Prime Video, making it the second most popular streaming service in the UK.
Amazon Prime Video has come a long way since they took over the Lovefilm branding in 2014 and became a major rival to Netflix for the first time.
The service offers a wide range of inclusive content, including Amazon Originals and exclusive live sports fixtures, that can't be accessed anywhere else.
The biggest benefits to Prime Video include the exclusive and original content, as well as viewing in both HD and UHD as standard, and an easy browsing experience with curated content based on personalised recommendations as well as the most popular titles being watched on the platform.
Customers paying for Amazon Prime also get several services included such as Amazon Music and free next-day delivery on their Amazon orders, so customers are getting a good deal when they look at the overall price in context.
However, while the additional paid content available on Prime Video could be advantageous, there's also a common complaint regarding the amount of paid content shown to customers, making it hard to see at a glance what's included and what's extra.
This can be even more frustrating when the first series, or episode or a series, are included in the Prime Video subscription, but subsequent episodes only available to rent or buy.
As a customer, this is highly frustrating and it can feel as though we're being duped into paying for something we originally thought was free.
Amazon's interface is clear about which content is included and which needs to be paid for - and customers don't need to make purchases if they don't want to - but it can still be irritating to see paywalls everywhere on a subscription-based service.
Overall, Amazon Prime Video has a lot of free content and some exceptional original programming, but the ultimate execution can feel let down by the push towards paying a little more for something extra.
Find out which streaming service is the best in the UK with our top five.