The company grew from a DVD rental by post upstart to streaming video giant.
According to Ofcom's 2013 Communications Market Report, 25% of consumers watch online pay per view services like Lovefilm Instant or Netflix at least once a week and 14% use them daily.
Now, however, Lovefilm Instant is Amazon Prime Instant Video and Lovefilm are, again, a DVD rental by post only service.
This article is a brief history of that rise and fall.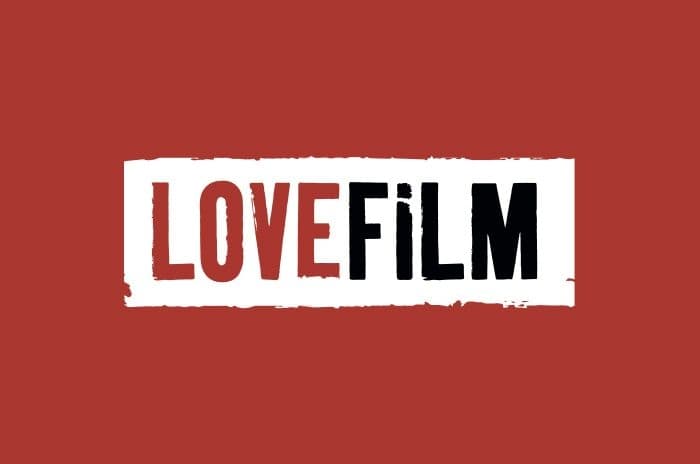 Lovefilm: a brief history
Let's go back to the start.
Launch
Lovefilm launched in 2004 with funding from private equity firm the Arts Alliance and as a competitor to ScreenSelect and Video Island, the two biggest DVD by post firms in the UK at the time.
Just a year later they launched the UK's first mass market movie download service in the first of many huge steps towards becoming the movie rental giant we all know so well.
ScreenSelect merger
In August 2004 Video Island and ScreenSelect merged under the latter's name to create the UK's biggest DVD rental brand.
Lovefilm were on the outs. In early 2006, they had just half of ScreenSelect's 200,000 household customer base.
In April 2006, the two brands merged under the Lovefilm name creating Europe's largest online DVD rental business.
The UK DVD rental market had contracted sharply, not only had the two biggest brands become one between them Lovefilm and ScreenSelect had been running the online DVD rental operations of a large number of other companies.
ScreenSelect had been operating services on behalf of Tesco, Easycinema and ITV among others with Lovefilm handling the services of WH Smith, Sainsbury's, CD Wow and Film Four.
As a result, the new Lovefilm found financial support among some of the biggest venture capital firms in Europe, DFJ Esprit, Index Ventures and Balderton Capital as well as old allies Arts Alliance Media.
Games, PAYG and Player launch
Revitalised after the merger, Lovefilm set about expanding their business.
Both Lovefilm and ScreenSelect had provided games rental before the merger and this became a key growth area or, as Lovefilm chief executive Mark Livingston said at the time, "we want to be the leading delivery company in the entertainment space."
Initially limited to Playstation 2 games, and a limited number of films which were viewable solely on the Sony console, first on the agenda was expanding to other consoles.
In 2007 the service also became more flexible with the launch of a pay per rental system that allowed customers to rent films as and when they felt like it using blocks of 'credits'.
2010: growing and first profit
2010 was a milestone year for Lovefilm boasting the large scale launch of their Lovefilm Player service and excellent growth.
Lovefilm, you will recall, had a streaming service available as early as 2005 but 2010 saw the launch of the service on Sony and Samsung internet-enabled TVs and, as broadband speeds improved across the UK, made the service much easier to use.
By the end of 2010, Lovefilm boasted a massive 70,000 titles.
While they were able to reach that landmark by including streamed titles and titles that are available on their new PS3 service - in other words, counting some titles more than once depending on the platforms they were available on - it was an impressive mark of their value.
More proof of their success came in the form of an exclusive deal to stream the much hyped 'Facebook film' Catfish.
Lovefilm's deal with Momentum pictures to stream new movies brought the distributor's newest film to Lovefilm customers before anyone else in an online premiere synced with the film's cinema release.
Despite being the UK's biggest DVD rental company, however, the company has posted a pre-tax loss of £934,000 at Companies House in late 2010.
However, that loss was way down on 2009's - £7.4m - and turnover increased by 33%.
By 2011 Lovefilm had turned their first profit, making £1.92m before tax.
Lovefilm love Amazon
The profit was prompted by the £200m Amazon buy out of the company and the fact that their overall income from DVD rental subscriptions, streaming and the site's online store had increased 14.4%, to £111.19m.
In January 2011, Amazon bought up the 58% of Lovefilm shares that it didn't already own.
In 2008, Lovefilm bought Amazon's own DVD rental service, one of its major competitors at the time, after which the online retail giant began to maintain a stake in the company of 42%.
Amazon - which has worked hard to make itself the most recognised purveyor of the e-books, music downloads and, with the acquisition of companies such as Audible, e- much more besides - was presumably behind much of Lovefilm's drive away from the DVD rental by post model and towards digital delivery over the years.
Lovefilm said that they expected the link up with the online retail giant to "significantly enhance our members' experience across Europe", amid widespread expectations that Amazon would boost Lovefilm's online streaming service, the Lovefilm player.
Rumours of an Amazon, Lovefilm buy out had been swirling for years - not only did the two have a history, but the fact that both had shown an increasing focus on cloud services made them an obvious fit.
Netflix launch
Netflix, America's popular TV and film streaming service, announced a much anticipated launch in January 2012.
With around 100,000 titles in its armoury and UK specific content deals with BBC Worldwide and MGM films among others, the launch was a huge success.
Netflix's deal with the BBC means that subscribers can watch past series of some of the BBC's most popular shows, such as Doctor Who and the Benedict Cumberbatch-fronted Sherlock via the service. A simple single tariff with easy cancellation have helped too.
By April 2013, Netflix had 2.3 million UK customers.
We have a comparison of Lovefilm/Amazon and Netflix here.
Amazon Prime Instant Video
The Netflix/Lovefilm rivalry came to a head in early 2014 when Lovefilm Instant became Amazon Prime Instant Video.
By bundling the instant video service in with Prime, their yearly first class delivery subscription, Amazon have effectively bought some of their most loyal customers on board with their streaming and turned them away from Netflix, assuming that they all agree to pay the higher price of £79 a year for Prime when they renew.
As Amazon Instant Video, the brand is also seeking to compete with Netflix in other ways: original series like House of Cards and the extra season of Arrested Development on Netflix are in development.
For the Lovefilm brand, however, the deal is a game changer in a more negative way.
Lovefilm is now, again, a DVD rental by post only company in a streaming world.
They are, however, undoubtedly still the biggest brand in this area: Blockbuster's DVD rental by post service closed in November 2013, a few months before the last high street stores closed up.
Lovefilm on PS3, Xbox and Wii
After a successful run in the USA, Sony brought movie downloads on the Playstation Network over to Europe in November 2009, the same year it hit the one million subscriber mark.
The service was launched in the UK, France, Germany and Spain with a catalogue of over 800 flicks available to be downloaded straight from customers' PS3 consoles and a home delivery service added twelve months later.
All this took place amid rumours that Lovefilm had been in discussions to bring its subscription streaming service to TV.
Lovefilm's streaming service, already available on internet-enabled TVs and online, hit PlayStation 3s in November 2010.
Meanwhile, an attempt to make up for the large pre-tax loss they registered with companies house that year was boosted amid talks with Nintendo and Microsoft to increase the number of devices that could access its online streaming service.
And, sure enough, by October 2011, Lovefilm had announced that Microsoft users would catch up with their Nintendo-loving rivals, as they confirmed their launch on the Xbox.
Lovefilm joined around 40 big television and entertainment brands launching on the platform worldwide before the New Year.
Like films, high quality games are increasingly available online, however.