Amazon Prime eats Lovefilm Instant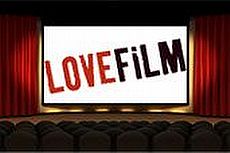 THE cost of Amazon Prime rises by £30 a year today as the shopping giant swallows and rebrands the Lovefilm Instant streaming service.
The move cements Amazon's place in a streaming market increasingly dominated by Netflix, which swiftly acquired 1.5 million UK customers after their 2012 launch.
Netflix have won over the UK market with a decent streaming library, clear pricing and cancellation procedures and completely new and exclusive content, like the David Fincher directed House of Cards.
But Amazon are hot on their heels.
As a result of today's move, Prime Instant Video subscribers will be able to watch Amazon original programmes as well as other titles in an expanded streaming library.
As the two giants move to fight it out, however, Lovefilm moves backwards. For the first time since 2005, the brand is simply a DVD rental by post service, albeit one whose owner made £4 billion in UK sales last year.
Amazon Prime now £79 a year
Consumers might have pause to consider that sales figure today as the cost of Amazon Prime rises.
From today, anyone that signs up for Amazon Prime, the unlimited one day delivery service, will pay £79 a year, up from £49 a year.
Those that already have Amazon Prime get streaming free from today but when their contract comes up for renewal the fee will increase to £79.
Amazon/Lovefilm prices
Amazon Prime:
£79 a year (£6.58 a month)
Amazon Instant Video:
£5.99 a month
Lovefilm by post (with Amazon):
£6.99 a month
Lovefilm by post (without Amazon):
£7.99 a month

Amazon say that customers are actually getting a good deal: Amazon Instant on its own costs £5.99 a month (£71.88) plus Prime that's £120.88 a year, or £41.88 more than the new annual price.
"Millions of customers in the US have streaming video included as part of their Prime membership and they tell us they love the combination of unlimited delivery, the ability to borrow Kindle books, and convenient access to thousands of the most popular movies, TV shows and exclusive videos," Amazon Prime Vice President Greg Greeley said earlier this week.
That may be so, but we're willing to bet that there are millions of Prime users who aren't interested in using a streaming service and won't be best pleased that they're having to pay for something they don't want.
Amazon are just hoping they'll want Prime enough to pay anyway and, at that point, Amazon have an advantage over Netflix: why pay £5.99 for something you're already getting with Prime?
Consequences for Lovefilm customers
Lovefilm customers may also have some cause for complaint, though there are far fewer financial consequences.
From now on, Lovefilm customers will need an Amazon account to use the service.
If they have just the streaming service, the price won't change and it'll be called Amazon Instant Video on bills.
If they have both streaming and rental by post, the two will be charged separately: one as Lovefilm and one as Amazon. Again, the price will stay the same.
Some customers will see their costs fall: those with a Lovefilm Instant account and an existing Amazon Prime account won't have to pay for streaming until their Prime subscription comes up for renewal.
Expanded streaming
Amazon's new streaming service promises digital rental for 50,000 new releases like Captain Phillips and Game of Thrones, a sharp contrast to Netflix which can sometimes struggle to get big new titles.
A new deal announced this week with Warner Bros brings some new TV like the first season of Arrow (us neither).
New Amazon Instant customers might be more excited by the prospect of getting their hands on Amazon original programmes.
UK users will be able to watch the Amazon comedy Alpha House right away and will be able to watch new series soon.
Currently, Amazon have ten pilots up for review, including a family drama and dark comedy called Transparent and a post apocalypse drama called The After.
Netflix originals like House of Cards have put them ahead in this regard, however, an imbalance which might yet give them an edge over Amazon.
As Amazon streaming expands, it leaves Lovefilm's DVD rental by post service (more here) looking even smaller.
By post is an increasingly tough market, as Blockbuster's recent exit has shown, and Lovefilm will have to fight to turn a profit in the next few years.
Whether they can manage it will depend on the UK's broadband speeds: as Netflix have highlighted, a streaming model depends on fast, reliable broadband.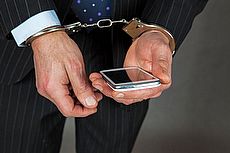 23 November 2017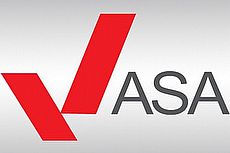 23 November 2017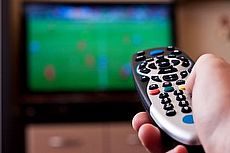 15 November 2017
Follow us or subscribe for FREE updates and special offers