Blockbuster UK faces final curtain: stores to close Sunday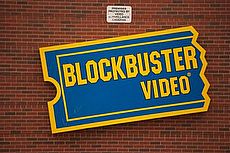 BLOCKBUSTER UK announced yesterday that its UK stores will close their doors for good on Sunday evening.
Administrators Moorfields Corporate Recovery said that a last ditch attempt to find a buyer that would keep the business going had failed.
Moorfields started their search last month, starting by shutting down the online side of the business altogether.
A bad year: in numbers
January: 528 stores, 4,190 employees
November: 264 stores, 2,000 employees
December: 91 stores, 808 employees

Blockbuster had one of the UK's longest running DVD rental by post services and, for the past few years, was the only big rental by post competitor to Lovefilm.
But while Lovefilm continued to push their business further, launching their Lovefilm Instant streaming service in 2010 and effectively recruiting new and existing customers to the online model, Blockbuster's physical DVD rental services shrank.
Part of the reason the company is closing for good in the UK today is that Dish Network, the owner of Blockbuster in the US, was unable to complete a satisfactory deal which would have given the UK business the online licensing rights necessary to start their own streaming business.
Dish Network have problems of their own: in the US, Blockbuster will close down in January but it's cruel that, after long arguing that the UK could withstand the US arm's problems, the states may have sealed the UK company's fate.
Pay TV pushes out DVDs
As the final curtain closes on Blockbuster, it also seems cruel that UK consumers' appetite for movies and TV seems larger than ever.
Ofcom's latest Communications Market report, published this week, shows that British consumers pay £66 a month on average for the "best offer" premium pay TV deals, including sports and movies channels.
Pay TV providers made £5.3 billion in revenue from pay TV service in 2012.
Movie channels accounted for 9% of total spending on extra channels, though sports channels like Sky Sports represented the bulk of spending on additional channels, just over 50%.
Of UK adults with smart TVs, 38% said they used the internet functionality to stream movies, an Ofcom poll found.
Streaming services from Lovefilm and Netflix are becoming adjuncts to the Pay TV and Freeview/Freesat model: as we note here Netflix is now available through the Virgin Media TiVo service, for example.
DVD and game rental by post survives
However, although you wouldn't know it from this week's coverage of Blockbuster UK's demise, DVD and game rental by post will go on.
It's far from a trivial part of the Lovefilm offering and there are actually a few small independents still offering by post services too.
Cinema Paradiso, a world cinema specialist, continues to quietly and reliably churn out DVDs by post, alongside expert recommendations from real film lovers.
In addition, one of the things that differentiated Blockbuster from their competitors - see our old review for more - was a game rental service.
That also survives: Boomerang game rental are still going, for example.
Frankly, however, Lovefilm rule the roost, read more here.
Disappearing business
As a result of today's announcement, the remaining 91 Blockbuster stores throughout the UK will sell off their remaining stock at discounts of up to 90% and close their doors on December 16th, this Sunday.
808 employees will lose their jobs.
Joint administrators Simon Thomas and Nick O'Reilly thanked retail staff, "for their professionalism and support over the past month".
In 2011, the company made a profit of £1.7 million, Companies House records showed, £2.6m down on the profits the previous year.
Unsurprisingly, more recent profit details aren't available, though administrators did note that turnover last year was £40m last year.
Blockbuster, the trading name of TS Operations, is still owned by private equity firm Gordon Brothers Europe.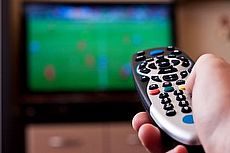 15 November 2017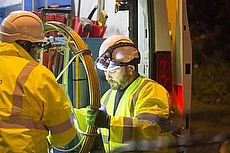 10 November 2017
9 November 2017
Follow us or subscribe for FREE updates and special offers