Blockbuster's American operation has filed for bankruptcy protection: should UK customers be worried?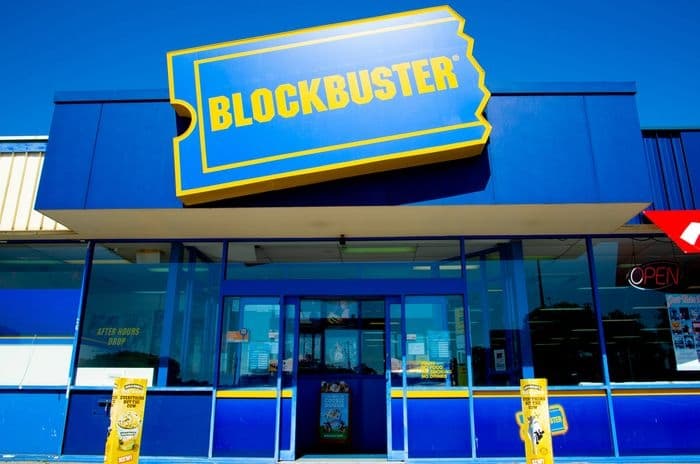 Credit: Adwo/Shutterstock.com
Not according to Blockbuster in the UK itself.
The company confirmed in a press release that it's still "profitable, cash generative and has substantial net assets."
Blockbuster Ltd is still the parent company of Blockbuster in the UK but the two are legally separate so UK customers have nothing to worry about in the immediate future, though they could be affected long term.
Blockbuster US falters
After months of speculation, Blockbuster filed for Chapter 11 protection in the US last week.
Under a chapter 11 bankruptcy the company can make deals with its existing creditors and reorganise itself to keep running.
The DVD rental giant is currently operating under $975 million (£635) of debt, largely inherited after splitting with media conglomerate Viacom. In 2009, Blockbuster announced a loss of $569 million largely due to massive interest repayments.
To make matters worse the company is currently negotiating the financial terms under which Hollywood studios provide DVDs to its stores, this could see the terms changing possibly meaning Blockbuster will have to make upfront commitments to secure DVDs for rental.
On top of mounting debts, Blockbuster have lost out to the increasingly popular DVD postal service Netflix and Redbox, whose bright red $1 rental vending machines have become a familiar sight in American supermarkets.
Blockbuster Chief Financial Officer Tom Casey described talk of bankruptcy as 'precautionary language' and claimed that customers shouldn't be too alarmed, although that hasn't stopped American commentators sounding Blockbuster's death knell.
The company has already announced the closure of its most unprofitable stores but, given the depths of Blockbuster's debts, it's a better result for the company than bankruptcy under chapter 7 which would have required the business to liquidate its assets.
The chapter 11 "...process is intended to put Blockbuster U.S. in a stronger financial position as it continues to pursue its strategic plan and transform its business model," the Blockbuster UK press release said cryptically.
Blockbuster UK's future plans
Blockbuster Ltd attempted to sell its UK arm earlier this year but failed to find a buyer.
Now, there are reports the UK business will be sold when Blockbuster emerges from bankruptcy next year.
For now, though, Blockbuster UK is staying schtum on anything relating to its US cousin.
Staying upbeat online
When we spoke to them earlier this year, the UK arm has been keen to distance itself from the US and to reiterate that it will not be adversely affected by its US cousin's financial troubles.
Martin Higgins managing director for Blockbuster was quick to point out that "...Blockbuster UK is a separate legal entity, which is well run and in a healthy financial condition with solid equity and no debt beyond normal accounts payable."
Furthermore, Blockbuster over here has been able to boast an increase in rentals in the past year leading to an 18% rise in profits, which the company puts down to the increase in demand for Blu Ray discs.
Blockbuster has also managed to secure a number of upcoming exclusive deals which will allow their customers to rent DVDs before they're available anywhere else.
Upcoming exclusives include Clooney vehicle The Men Who Stare at Goats, the newest Scorsese film Shutter Island and comedy Youth in Revolt.
New plans for retail
The retail stores are already taking steps to increase sales.
After trialling selling TVs in a few stores the company is planning to increase its stock of electricals to include mobile phones.
"We believe that mobile phones will have a much bigger role in the entertainment world," commented Blockbuster's UK commercial director Gerry Butler. "We already have a successful relationship with T-Mobile, offering Blockbuster rewards for their consumer base."