This amounted to around 49% of the total new subscribers to streaming services during Q4 2020.
During the quarter, almost 1.3 million customers took a new subscription to a streaming service during the final months of 2020.
Disney+ were the big streaming winner of the year, coming from a standing start in March to gain 38% of all subscribers in 2020.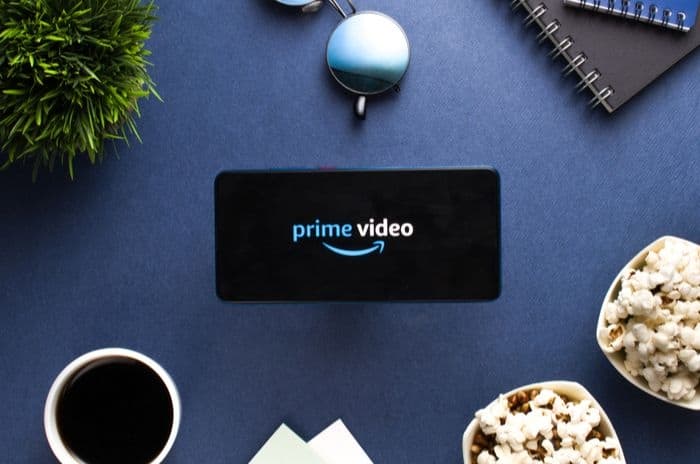 Amazon Prime Video
In the run up to Christmas, over 635,000 new subscribers signed up to Amazon Prime Video. This amounted to 49% of all new subscriptions, their highest quarterly percentage of the year.
Amazon's focus on showing live sport to customers meant they aired 20 Premier League matches live alongside Autumn Nations Cup rugby, differentiating them from their main streaming rival Netflix.
Figures for the whole of 2020 show Amazon Prime Video took around a quarter of all new subscriptions to streaming services, ahead of Netflix's 19%.
Other streaming services
During Q4 2020, almost 1.3 million customers signed up to a new streaming service, with 51% of those subscribing to services other than Amazon Prime Video.
Netflix attracted 17% of all new subscriptions during the quarter and two of their shows (The Crown and The Queen's Gambit) were named as the most popular for the last months of 2020.
BritBox recorded their highest growth of 2020 in Q4, adding 5.2% of total new subscribers. The service has struggled to gain traction since its launch in November 2019, and Ofcom figures from July found only 3% of UK adults had signed up to the service, and the recent increase has been attributed to the return of Spitting Image.
Disney+, the success story of 2020, saw lower growth levels in Q4, taking 15% of the total number of new subscribers.
Streaming in 2020
Overall, Disney+ accounted for 38% of new subscriptions to streaming services in 2020, with many of these subscribers coming soon after its launch in March.
Their service went live in the UK the day after the first lockdown was announced, and families scrambled to sign up to keep kids occupied during the early stages of the coronavirus pandemic.
By the time Ofcom published their snapshot of the UK streaming market based on data from the beginning of July, 16% of all UK adults had signed up to the service.
Given this influx of subscribers in the first few months, it's unsurprising that fewer people have signed up in the months since.
As well as the entry of Disney+ into the UK market, streaming has become more competitive in recent years, and that's led to some major players to change their tactics.
So, while Amazon Prime Video has diversified into sport, Netflix has invested heavily into original content. When the service announced price increases set to come into force from February 2020 for existing users, one of their justifications was their need to spend more on original shows and films.
In December 2019, they removed the 30-day free trial offered to customers, meaning subscribers will pay immediately for the service rather than enjoying a taster first.
This is in contrast to most of their rivals who still offer free periods, ranging from the 7-day free trials on Now TV passes to the 30-day period offered by BritBox.
Interestingly, Disney+ scrapped their free trial for UK customers a few months after launch, perhaps banking on the fact that the streaming service is now the only place customers can access Disney content now.