If a customer signs up to Netflix now they'll have to sign up to a rolling contract starting from £5.99 per month.
The company says customers will be able to sign up for other marketing promotions in the future instead of a 30-day free trial.
Customers who have a trial ongoing aren't affected by the change and will have access until their free trial either automatically upgrades or they cancel it.
The news comes months after Netflix increased the monthly prices on their standard and premium tariffs.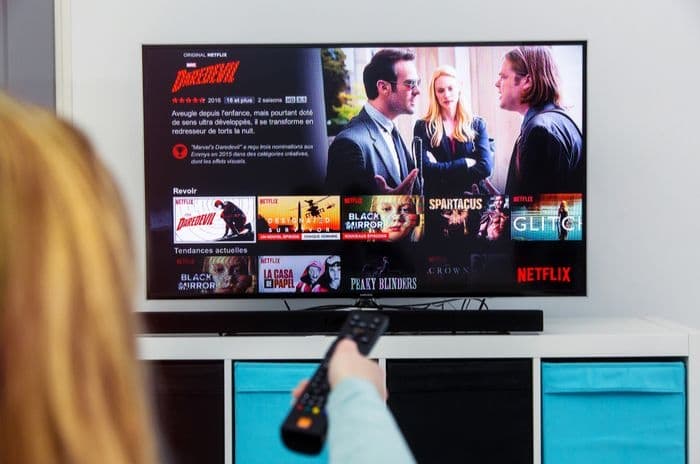 Credit: pixinoo/Shutterstock.com
Changing model
30-day free trials for new customers has been a cornerstone of the Netflix model for many years, with many customers allowing their trial to roll over into a full subscription.
However, Netflix's decision to scrap free trials without warning suggests that element of the business model has run its course.
Figures from Ofcom's latest Media Nations report and compiled by BARB found the number of Netflix subscriptions rose from 2.79 million households in Q1 2014 to 11.47 million in Q1 2019.
So, it may be that most people likely to choose a Netflix free trial with the intention of signing up for an ongoing subscription have already made that decision and Netflix are looking at different ways to entice new customers or tempt old ones back to the platform.
Crowded streaming market
Netflix's decision comes at a time of increased competition in the subscription video-on-demand (SVoD) sector.
As well as their long-time rivals Now TV and Amazon Prime Video, Netflix are also now facing competition from the likes of BritBox and Apple TV+ which both launched in November 2019.
Disney+ will launch in the UK early in 2020, and there are several US-based streaming services in the works which may or may not make it over to British viewers.
One issue with these new services from Netflix's perspective is that shows are not being sold to them as readily - and as cheaply - as they may have been in the past.
For example, while Friends has been one of the most popular Netflix acquisitions of recent years, that deal is soon coming to an end in January as WarnerMedia launch their streaming service HBO Max in the US and take the flagship show with them.
While Netflix have diversified their offering of original content to make up for the shows they're losing, there's no denying that the streaming market is becoming trickier for customers to navigate.
Read our comparative guide to Netflix, Amazon Prime and Now TV here.
Other free trials
For customers searching for a free trial to check the content a platform has and to see whether they enjoy it, there are still a few options available.
Now TV, Sky's on-demand service, offers a 7-day free trial on its Entertainment, Sky Cinema, Kids and hayu passes. Read our Now TV review here.
Amazon Prime Video can be tried for 30 days in a free trial which also includes free Amazon delivery and music streaming for the duration, and BritBox currently has a 30-day free trial for new customers too.
Customers should remember that signing up to free trials will involve the subscription automatically rolling over into a paid one when the free trial period is up.
Read our comparison of the most popular TV sticks on the market: Now TV, Google Chromecast, Roku and Amazon Fire.