The standard tariff will increase from £7.99 to £8.99, while the premium tariff will increase from £9.99 to £11.99.
The basic tariff will continue to be £5.99 and limits users to one screen at a time.
New customers will be subject to the price increases immediately, with existing customers seeing the pricing alterations rolled out over the coming weeks.
It comes as other companies aim to capitalise on the popularity of video on demand by launching streaming services.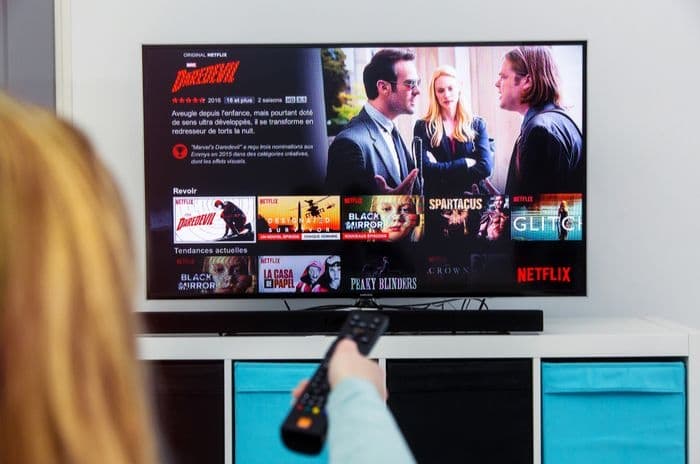 Credit: pixinoo/Shutterstock.com
New pricing levels
Netflix's price increases are the first on the service since October 2017 and bring the UK into line with the US where prices also recently increased.
The three different tariffs allow users to choose whether to stream on one device at a time (basic), on two devices (standard) or on four devices (premium).
For some customers, therefore, there might be scope to scale back their Netflix subscription from premium to standard and make a saving of £1 per month on what they're paying more.
However, to retain the ability to watch on four devices at once, customers will be expected to pay an extra £24 a year, a 20% annual increase.
It's sometimes difficult to compare Netflix with rivals Amazon Prime or Now TV on price alone as they all offer different things, but we have a comparison guide to help make sense of it all.
Why have Netflix raised prices now?
Netflix have been a cornerstone of video on demand (VoD) for several years, investing in original content to draw customers to the monthly subscription model.
They have been challenged by Amazon Prime and Now TV, with Prime offering its own original content and Now TV bringing the content wealth of popular Sky channels such as Sky Atlantic with it.
While customers increasingly subscribe to more than one service, there is the suggestion the market may be reaching saturation point and customers may limit what they're willing to pay for new services.
This means Netflix has to improve its original content offering, especially as they're losing content as rights holders launch their own services.
For instance, Disney has ended their Marvel relationship with Netflix in preparation for the launch of their Disney+ streaming service this year.
Equally, Apple have announced two video streaming services called Apple TV Channels and Apple TV+, while the BBC and ITV have joined forces to create the BritBox service.
The launch of BritBox is likely to further reduce the amount of content Netflix is able to buy in from British television channels as they transfer their content to their own streaming service instead.
Future on demand
Ofcom are keeping a close eye on streaming services and looking at how they're helping to change consumer behaviours.
For instance, Amazon Prime has brought live sport to its platform which differentiates it from Netflix, although Now TV's Sky Sports pass offers far more (albeit for far more money).
It's clear that streaming services will have to adapt to survive in a marketplace where numerous platforms are charging for content and divisions are springing up between competitors.
While Netflix have partnered with Sky for some services, BT have opted to partner with Amazon Prime instead.
Netflix's price increase may allow it to compete with rivals by developing more of its own content and offering incentives for consumers to subscribe, or it may encourage customers to look at the multitude of other options emerging.