After years of speculation, Apple has finally revealed its first foray into a streaming video service. As part of their 'It's Showtime' event, held at the Steve Jobs theatre in Cupertino, they announced the launch of two new services aimed to tap into the lucrative video on demand (VoD) market.
The first is named Apple TV Channels, which will offer on demand content from popular TV channels including Showtime and HBO.
The second, called Apple TV+, brings viewers a range of exclusive new content developed by Apple themselves, featuring a star studded line-up of directors, actors and presenters to help develop the content.
When they are launched in the UK, both services will need to meet the requirements under discussion at Ofcom regarding video on demand accessibility.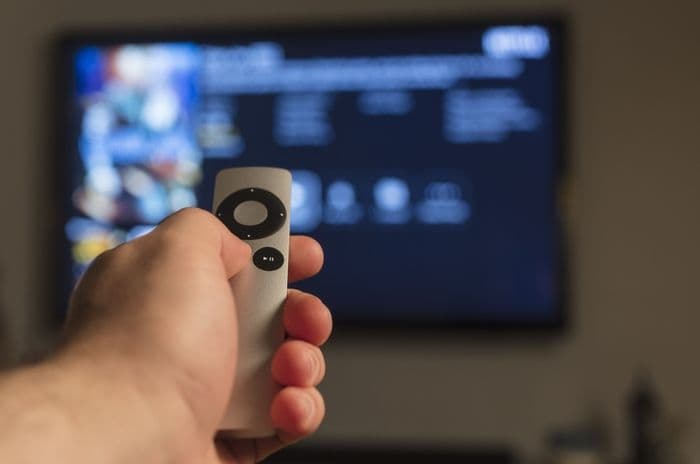 What are Apple TV Channels?
Apple introduced the new Apple TV app, at the event, which will provide support for Apple TV Channels. With a subscription to this service, users will be able to access content from a range of providers on demand.
Channels announced to be part of the subscription at launch included HBO, Showtime, Epix, Starz and others. By the sounds of it, each channel will be under a separate subscription, although Apple didn't detail any costs or whether there would be a discounted package for all of them.
A new home screen inside the Apple TV app will allow users to search for shows and movies to watch, as well as recommending things they might like. As well as launching through Apple TV, it will also launch on Sony, LG, Vizio and Samsung smart TVs as well as on Amazon Fire TV and Roku.
The new app will be launched as an update in May this year and will be made available in more than 100 countries.
What is Apple TV+?
Alongside the launch of Apple Channels, Apple TV+ will let users enjoy a library of original content developed by Apple themselves. Specific content is yet to be revealed, but the press conference did give us some insight into what we can expect.
Steven Spielberg is working with Apple to rebook 'Amazing Stories' for the service. Jennifer Aniston, Reese Witherspoon and Steve Carrell will be featuring in a new TV series called 'The Morning Show'.
As well as these, other stars known to be working on Apple's new service include J.J. Abrams, Oprah Winfrey, Octavia Spencer, Jason Momoa, M. Night Shyamalan and Jon M. Chu.
Disappointingly for some, Apple's subscription video streaming service would not feature unbridled access to their back catalogue. Had they done this, the content available would be huge, with most of the world's best visual content already hosted in their store.
Creating their own content places Apple firmly in competition with the likes of Netflix and Amazon, as well as Sky-owned Now TV. Both Amazon and Netflix are already adding their own productions to their catalogue of on demand features.
What else was announced at the Apple event?
Alongside the announcement about new video services, Apple unveiled some other relatively groundbreaking services. As the event kicked off, CEO Tim Cook announced that this was going to be "a very different kind of event,".
That's because, unlike most Apple reveals this one wasn't going to unveil a new iPhone, or even a new iPad. This was all about other revenue streams that Apple foresee as a focus for their company in many years to come.
As well as the new Apple TV Channels and the TV+ subscription service, a number of other announcements have made clear Apple's position as a service company, and not just a hardware provider.
Apple News+
First of these was Apple News+. Designed on a subscription model, this would give Apple users access to over 300 top selling magazines, newspapers and digital publishers.
Some of the titles wrapped into the subscription include Vogue, National Geographic Magazine, ELLE, the Los Angles Times, the Wall Street Journal and many more. It's expected to roll out in the US and Canada imminently, but once again, the UK will have to wait.
Priced at $9.99 (£7.58) for North American users, the service can be access on iPhone, iPad and Mac.
Apple Arcade
Apple fans had been hoping for an announcement of a 'Netflix for games' style of service. However, what Apple gave us was somewhat watered down from this concept.
Apple Arcade will be another subscription service, this time for games. Available to users on iOS, macOS and tvOS, it will feature new and exclusive games from world renowned creators.
Apple say it will include more than 100 titles at launch, which is expected to take place in the autumn. Pricing has not been revealed.
Apple Card
Yes, you got it. Apple revealed their very own credit card. They have framed it as a means of helping people be more financially healthy. Quite how they're going to achieve that was unclear from the information given.
Essentially, it's a standard credit card which will work within Apple Wallet and through Apple Pay. They say that, because it's been built into a familiar ecosystem, the application process will be more streamlined and will 'provide new levels of privacy and security'.
Presumably the idea is for customers to get an Apple credit card to help pay for all these subscriptions they're bringing out.
iOS 12.2
Has it been too long since iOS had an update? Well, yes, 46 days is quite long in the great scheme of Apple. So, it was no great surprise to hear the world will be getting not 12.1.5 but a whole new number, with 12.2 slated for release in the hours following the announcement.
12.2 will feature a few new things, including air quality indicators in Maps, a redesigned Apple TV remote app and HomeKit support to allow control of third party smart TVs.
Overall, these recent announcements by Apple mark a shift in focus for the communications giant. Having been very hardware focused in the past, they are clearly aiming to become a more service-led company.
The success or failure of these new endeavours will depend on the quality with which Apple executes them. If past performance is anything to go on, they should be pretty good.