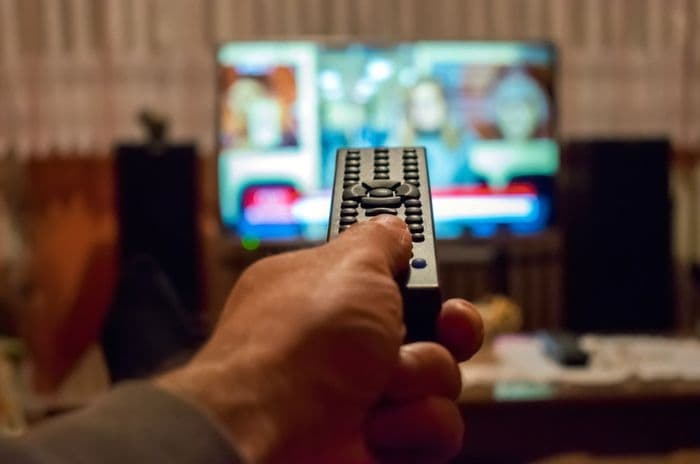 Credit: Goran Petric/Shutterstock.com
We're the charity working for a world where hearing loss doesn't limit or label people, where tinnitus is silenced and where people value and look after their hearing.
One of the many vital aspects to our work is seeking to improve access to television for people with hearing loss.
Laura Matthews has worked at Action on Hearing Loss for over five years and has published research reports on a wide variety of subjects including audiology services and experiences in employment, as well as subtitles.
She leads on several policy areas including access to services - of which television is one - equality and human rights and relay services.
Laura Matthews, Senior Research and Policy Officer at Action on Hearing Loss
1. 100% subtitles
The number of programmes available with subtitles has increased substantially over the past thirty years.
However, there are still many programmes that remain inaccessible due to a lack of subtitles or signed interpretation, poor quality subtitles and background noise.
There is a legal requirement for broadcasters to provide subtitles, signing and audio description on their linear channels, where programmes are shown one after the other at specific times.
However, these requirements are dependent upon the channel's profit and audience share.
Therefore, the smaller channels are unlikely to have to provide any access services.
We welcome the BBC and Channel 4's commitment to subtitling 100% of their programmes on linear TV as well as ITV's commitment to 90%.
However, all the other channels' subtitling levels fall well below these.
We want to see 100% subtitling on all channels.
2. Access for on demand
There is also no legal requirement to provide access services on programmes available through video on demand or catch up services.
Therefore, we are calling on the government to extend legislation to require access services on all television programmes, regardless of the platform through which they are delivered.
3. Good quality subtitling
The quality of subtitles can also be an issue, particularly for live television.
Voice recognition software is used to create the subtitles which can lead to delays, misspellings and sometimes completely incomprehensible subtitles.
Last summer, we gathered evidence of the experience people have when using subtitles and have given this to the regulator to inform their review of this issue.
The resulting report 'Getting the Full Picture' is available to download here.
We will continue to work to improve access to television and would urge everyone to complain to the broadcaster when they experience any problems with subtitles.
This will help to encourage the broadcasters to make improvements to their service for people with hearing loss.
For further information on what we are doing, please see our website.