Customers can add Amazon Prime Video to their account ensuring they can watch Prime Video without using up their data.
Equally, the Gamer Data Pass covers all data spent on certain popular gaming apps and streaming on Twitch.
EE launched their Smart Plans in May and these new Swappable Benefits are added to four already on offer.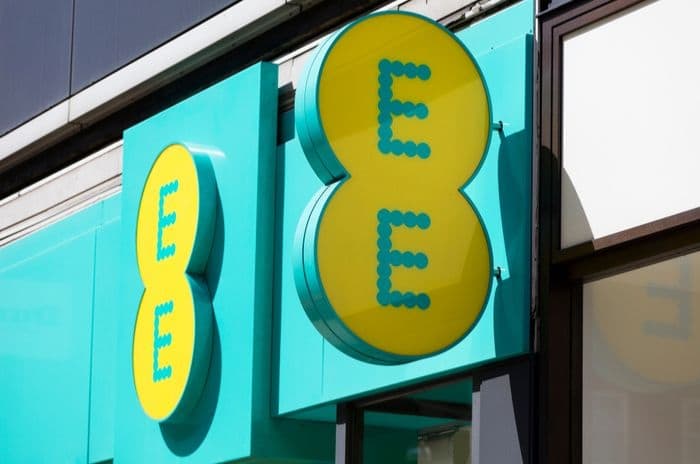 Credit: Ink Drop/Shutterstock.com
Standalone Prime Video
The new Amazon Prime Video Swappable Benefit is worth £5.99, but it can be added for free to an EE Smart Plan if it is the only swappable benefit on a 4G plan or one of two on a 5G plan.
It can also be added to a Smart Plan for an additional £5.99 per month if a customer has exceeded their swappable benefit limit.
However, it's worth pointing out that Amazon Prime Video is already part of the Video Data Pass which also includes Netflix, BBC iPlayer, YouTube and BT Sport.
The Video Data Pass is also available as a swappable or separately for £8.99.
That said, customers who have exceeded their swappable limit and want to add Prime Video without adding the other services may find the Amazon Prime Video Swappable Benefit useful.
Data pass for gamers
The Gamer's Data Pass is free as a swappable or available separately for £7.99 a month.
It's designed to help gamers on the move by allowing them to play popular mobile games without using up all their data and specifically mentions Pokemon Go, Harry Potter: Wizards Unite and FIFA Mobile as well as Twitch streaming.
However, the official press release doesn't specify whether only data incurred from playing these games is included in the pass, nor is the information seemingly available on the website.
So, customers could find themselves playing mobile games beyond that list while thinking they're covered by the pass but later find they're not.
Equally, the website is unclear about whether the Gamer's Data Pass just covers the gaming activity itself or includes downloading the games and installing patches - the elements which traditionally gobble up more data.
While the Gamer's Data Pass could be a good option for those who regularly play the listed games and stream on Twitch, it's worth highlighting these unknowns.
EE diversifying offering
With the launch of their smart plans in May, EE took aim at their major rivals by encouraging customers to pay more for monthly contracts with more perks.
Four Swappable Benefits were announced at launch: the Video Data Pass; the Music Data Pass for Deezer, Tidal and Apple Music; the BT Sport app; and the Roam Further Pass.
Customers pay more for a Smart Plan every month in comparison to an Essential Plan, but the swappable benefits seem to offset the difference and a Smart Plan also includes other extras like an EE lifetime handset guarantee and annual in-store MOT.
EE have also incorporated their recent launch of 5G services into their smart plans by allowing customers on 5G plans to access two swappable benefits instead of one.
In addition, they have been improving their TV offering by partnering with Apple TV 4K in June to replace their ageing TV service with a more modern alternative.
It must be taken in conjunction with EE's broadband service - read our review of that here.
You can also read our comparison review between EE and Three's mobile services here.
Search for a new mobile deal with our free comparison tool.