Vodafone put out ads implying unlimited data was available on 4G and 5G plans when it was in fact subject to speed caps.
Virgin Media and Three complained to ASA about the adverts and their complaints have been upheld this week.
In related news, Vodafone has released their latest results which show growth in both mobile and broadband customers.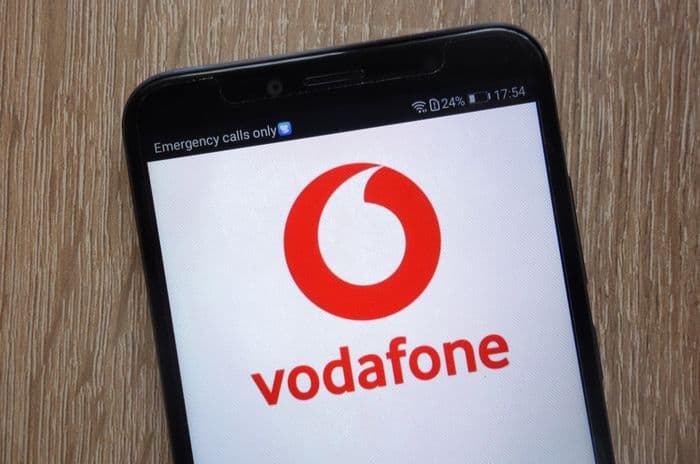 Credit: Piotr Swat/Shutterstock.com
Misleading claims
The complaints by Virgin Media and Three related to a set of ads issued across Vodafone's own website, a regional newspaper, social media and a third-party website.
Vodafone advertised their "Unlimited" data plans, stating that their plans gave customers unlimited data, minutes and texts starting at £23 per month.
What the ads neglected to make clear was that there were speed restrictions on both Unlimited and Unlimited Lite plans of 10Mbps and 2Mbps respectively.
When we consider that Vodafone's aggregate median download speed revealed by RootMetrics earlier this week is 19.8Mbps, this marks a considerable reduction in speeds available for customers opting for these two Unlimited plans.
ASA ruled that customers would expect 4G speeds on the plans to be in line with UK standards unless otherwise stated, and this wasn't clearly stated or made explicit in the ads.
5G claims
Further criticism was levelled at Vodafone for their approach to 5G in these adverts, as the ads implied that plans with 5G speeds would be available for £23 per month when this was not the case.
Key to ASA's decision about the internet-based ads was the fact that relevant information on the speeds was several clicks away rather than being featured prominently. In the newspaper ad, the information was in the small print and not effectively conveyed.
We explain unlimited data in this guide, including which mobile networks offer unlimited roaming plans.
This isn't the first time Vodafone has been rebuked by ASA in recent years, with an April 2019 ruling judging they had implied 1Gbps broadband could be obtained for £23 a month.
Vodafone growth
Against this backdrop of ASA criticism, Vodafone has also released their quarterly figures for Q4 2019 which show growth across their mobile and broadband customer bases.
They added over 250,000 mobile customers with 134,000 on contract and 116,00 customers with prepaid accounts. These figures include additions to their VOXI branded network.
On the broadband side, they added 20,000 more fixed broadband connections, although this marks a slowdown compared to the 61,000 added in the previous quarter.
Vodafone has been beset by issues with complaints since their broadband service expanded enough to be included in Ofcom's quarterly complaint figures. Since they obtained a stable market share of more than 1.5% in Q3 2018, they have not been out of the top two companies complained about most.
The most recent results for Q3 2019 show they're the most complained about home broadband provider with 26 complaints per 100,000 customers.
Mobile complaints are far lower (7 per 100,000 customers in Q3 2019), but this is still much higher than the industry average of 4 and ranks them joint worst with Virgin Mobile.
So, while Vodafone added customers in Q4 2019, there's no guarantee that their existing customers will stay with them if their customer service record doesn't improve, especially when it comes to broadband provision.
Read our guide to Vodafone's home broadband deals and service.