It concluded that customers might believe they could obtain speeds of up to 1Gbps for only £23 a month, when this figure related to lower speeds.
ASA have warned Vodafone to be careful about the implied meanings of their ads in future.
It comes as CityFibre, Vodafone's partner in fibre to the premises (FTTP) broadband, lost a battle with ASA about their definition of "fibre".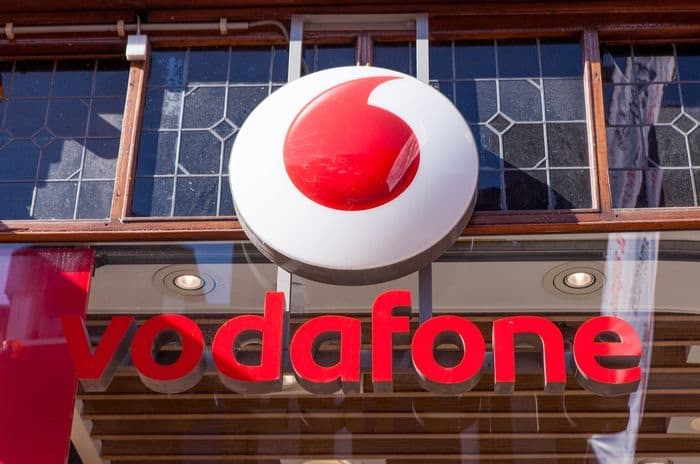 Credit: StockStudio Aerials/Shutterstock.com
What was the complaint?
An advert on Vodafone's website in November 2018 made two claims that were subsequently criticised by Virgin Media in an official complaint to ASA.
Vodafone were cleared on the first point which suggested the phrase "Gigafast Broadband" would be understood by customers to mean the whole range offered speeds of 1Gbps.
However, ASA ruled that customers would infer that the service was capable of reaching those speeds, and the surrounding text on the website clarified that average speeds of between 100Mbps and 900Mbps were available.
The aspect which ASA believed was misleading came in another statement that suggested Vodafone's Gigafast Broadband speeds could be experienced for as little as £23 a month.
They ruled that the £23 claim was repeated throughout the page and wasn't linked to a specific package, thereby implying that 1Gbps could be obtained by paying £23 a month. In fact, the average cost for a 900Mbps package was £48 a month.
Vodafone were named as the most complained about broadband provider in Ofcom's most recent customer complaint figures.
It was their first appearance within the complaints figures as they have now achieved a stable market share of over 1.5%, the threshold for inclusion in Ofcom's market analysis.
Our full review of Vodafone's broadband service can be found here.
Misleading ads in spotlight
Vodafone aren't the only broadband provider to be censured by ASA for unsubstantiated claims in broadband adverts recently.
Earlier this year, BT and TalkTalk were both rebuked for wi-fi power and price rise guarantees respectively.
Although ASA are cracking down on misleading ads, they still regularly appear and are subsequently banned - although not before receiving attention and publicity.
For instance, a Hyperoptic ad framed as a BT contract was banned in 2017 by ASA, with the ban attracting more publicity than the ad otherwise might have.
We examined the problems surrounding broadband advertising back in 2017, with many of the issues still relevant today in a saturated market often reliant on the same Openreach networks.
CityFibre lose judicial review
In a separate development, Vodafone's partner CityFibre has lost a High Court battle with ASA, which they brought in response to ASA's definition of "fibre" broadband.
ASA use the term "fibre" to describe both part-fibre and full-fibre broadband, which CityFibre contested was misleading.
However, the High Court agreed with ASA on all aspects of the case, ruling that ASA's methodology in determining whether customers were misled by the term was robust.
ASA had commissioned independent research to analyse the use of "fibre" and how customers perceived it. They found that it wasn't a key differentiator that grossly impacted customers' purchasing decisions.
CityFibre's response to the ruling was to reiterate their concern that UK customers are being misled into believing that part-fibre connections which use copper are full-fibre connections.
With frequent Government reviews into the expansion of fibre broadband and how it's defined, CityFibre will be hoping the definitions will evolve. They are also considering an appeal.