THE Advertising Standards Authority (ASA) have banned a provocative Hyperoptic ad, which presented itself as a BT contract urging recipients to "BREAK FREE & BEAT THE PRICE RISE".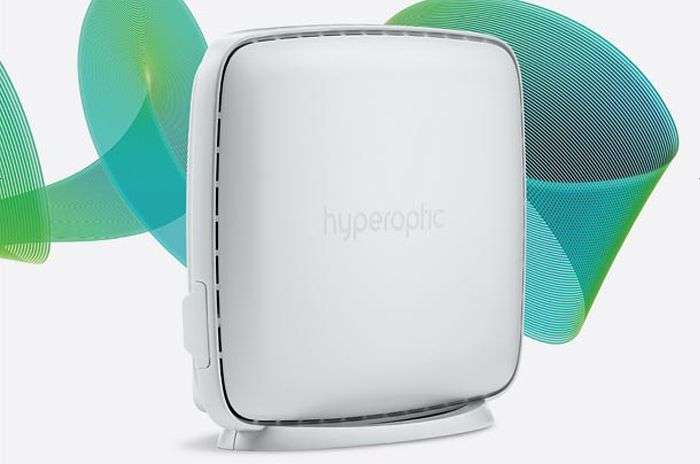 © Hyperoptic
The circular was sent out to thousands of people in February, and while text at the top of its reverse page stated "Your BT contract", the bottom line of the page read, "PLEASE NOTE: THIS IS NOT GENUINE [sic] A BT CONTRACT, OBVIOUSLY".
Irrespective of this disclaimer, ASA upheld the complaint made against Hyperoptic. The ISP was told not to use the ad again "in its current form", after having had a very similar ad "banned" last September.
As such, it's clear that ASA's admonitions have very little effect, besides providing ads with more publicity than they could ever muster by themselves, and besides offering some indication of how desperate some ISPs are to get recognised in an industry where everyone seems to be selling the same product.
Time and again
As we've already reported several times before, banned broadband ads are a surprisingly regular occurrence.
Last year, BT had a TV spot banned for falsely claiming that BT Infinity 1 provided the "fastest fibre speeds as standard", a claim with which Virgin Media took issue.
Not long after, in May, Plusnet had a radio ad banned for speaking the terms and conditions of their service too quickly to be understood, while a month later Sky had a TV commercial banned for making a "lowest priced fibre" claim for a broadband package with a data cap.
Then, only a month after that, Sky had yet another TV ad banned, this time for claiming that they provided "Super Reliable" broadband.
And now, it's Hyperoptic's turn to take the rap, having sent out a two-page circular that ASA have ruled looked too much like "commercial correspondence which related specifically to the recipient".
Action and punishment
Because it was "not obvious that the circular was a marketing communication", it was banned, yet once again this outcome is less interesting in itself than for what it says about the broadband industry and how ISPs market themselves.
For one, it needs to be highlighted that, last September, Hyperoptic had a similar ad prohibited by ASA, this time in the form of the kind of "missed delivery" card someone might receive from Royal Mail or a courier when they're not home.
Most tellingly, ASA took the following "action" at the time: "The ad must not be used again in its current form. We told Hyperoptic Ltd to ensure their marketing communications were obviously identifiable as such".
Clearly, either Hyperoptic weren't listening very carefully, or ASA "telling" them to be more obvious about their ads amounted to little more than friendly advice.
Either way, Hyperoptic's "punishment" was reported in the media, giving them additional publicity via such popular tech sites as Ars Technica.
And it's conceivable that, having seen the amplification this ad received thanks to ASA's ruling, they thought they might try the same thing again.
'Fibre broadband'
And they did try the same thing, and given that it's been picked up yet again by a number of websites (including this one), it would now seem that one of ASA's main (if inadvertent) functions is in fact not to punish misbehaving companies, but to magnify their public exposure.
Yet on top of this, the latest ad indicates how in a broadband industry dominated by a small number of incumbents (particularly BT and Openreach), rival ISPs have to resort to what are essentially dirty tactics or grandiose claims to get noticed, especially when many of them sell on the same underlying product (e.g. those ISPs who piggyback on Openreach, such as Sky, TalkTalk, Plusnet).
And in Hyperoptic's case, their difficulty in sticking their head above the parapet is aggravated by the fact that ASA and the Committees of Advertising Practice (CAP) enforce no distinction between fibre-to-the-cabinet (FTTC) broadband and fibre-to-the-building (FTTB) broadband.
Both of these are advertised as "fibre broadband", although only one - FTTB - is "full fibre" broadband capable of up to 1Gb speeds. The other - offered by the likes of BT, Sky and Virgin - is in fact part-copper wire (or part-cable) and part-fibre, offering inferior speeds and reliability.
Hence, even though Hyperoptic sell the superior full fibre FTTB broadband, current advertising regulations obscure this by allowing all kinds of fibre-based services to be advertised under the broad rubric of "fibre broadband".
And this is why, at least until ASA conclude their investigation into this term, it wouldn't be a shock if Hyperoptic try their hand at a few more provocative adverts.