Digital Minister calls for pure-fibre broadband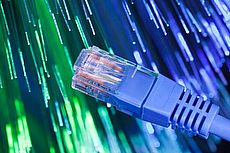 THE new UK minister in charge of digital policy has called for full fibre broadband to be the basis of Britain's digital future, setting the Government up for a possible conflict with how BT intend to upgrade their own Openreach network in the years ahead.
Speaking at the Broadband World Forum in London, Matthew Hancock MP pointed to how "only 2% of [UK] premises have full fibre", and affirmed that "the future is fibre".
As the Minister of State responsible for digital policy in the Department for Culture, Media and Sport, his views represent those of the Government.
However, they conspicuously clash with those of BT, who intend to continue upgrading their part-copper Openreach network in the years ahead, using new G.fast technology to boost the speeds it can produce.
And such a clash would suggest either one of two things: either the minister's promises will be largely emptied by the strategy of the nation's incumbent broadband network, or they'll add further impetus to the cause of the full structural separation of Openreach from BT.
Digital exclusion
Hancock's pronouncements also come at a time when the Local Government Association (LGA) have just urged the Government to introduce a subsidy for low-income families so that they can afford to access broadband of speeds of at least 10Mb.
The LGA highlight how poor broadband availability is often linked to socio-economic deprivation, and how such deprivation can give rise to "digital exclusion".
It's very timely that they draw attention to this issue, since as the country and the world become increasingly digital, there's a risk that certain groups may be left out.
But unfortunately, it also suggests that a move towards a fully fibre network - which is more expensive than part-copper ones - might make this kind of exclusion only worse.
Such a move was what Hancock called for in his speech on Wednesday, when he took his first opportunity to lay out his vision for the UK's digital future after becoming a minister in July.
Besides making decidedly noncommittal vows on facilitating the spread of purely fibre networks, his speech was notable for its explicit praise of a September report published by the Independent Networks Cooperative Association (INCA).
In this report [PDF] - which was sponsored by Sky, Vodafone, Hyperoptic and Cityfibre - INCA concluded that Britain will be outpaced by other nations unless it fully embraces a future based on fibre-to-the-premises (FTTP) broadband.
The Association declared that "strong future economies will be built on FTTP", before calling for the Government to implement policies that will enable "coverage of 80% of the UK with commercial FTTP by 2026".
This would be an ambitious plan if given the go-ahead, and it's revealing to note Hancock's views on the report which contained it.
He stated, "I was interested to read INCA's recent report, which said only a full fibre infrastructure is sufficient to support the UK's digital growth. I agree: fibre is the future."
His agreeing with INCA's outlook would suggest that the Government might find such a target of 80% FTTP coverage by 2026 desirable.
Conflict
In many ways, it is desirable, since FTTP broadband has been shown to reach speeds of 1Gb - far in advance of what BT's fibre-to-the-cabinet (FTTC) network can reach (c. 76Mb)
Yet BT have targets and plans of their own, aiming as they are to bring their G.fast FTTC technology to "most of the UK by the end of 2025".
G.fast is undoubtedly an improvement on current FTTC technologies, which it can boost to speeds of approximately 300Mb or higher depending on the proximity of its node to the premises being served. It's also arguably the most cost-effective, since it doesn't require a substantial replacement of infrastructure.
That said, speeds of 300Mb don't appear to be anything near to what INCA or Mr Hancock have in mind when they picture the UK's digital future.
INCA, for example, complained in their report that "G.fast speeds will vary
considerably according to location, with around 100Mbps drop for every 50m increase in distance".
They also argued that "like FTTC, it will be weak on reliability and consistency of performance because copper is vulnerable to external interference".
Since Mr Hancock essentially endorsed such views, it would seem that the Government is effectively positioning themselves for a rejection of G.fast as the gold standard for the UK's future broadband network.
Unless his speech is just more hot air from a minister wanting to sound "inspirational", it would indeed suggest that the Government will begin implementing measures and policies to make the broadband market more favourable for challenger networks at the expense of BT.
And aside from recommending the legal (rather than complete) separation of Openreach from BT, this is in fact what Ofcom have already begun doing.
With their Strategic Review from February, for instance, they demanded that Openreach open their ducts and pipes to BT's rivals, so that these rivals can more inexpensively lay their own cables.
Fibre future?
This is something that Hancock admitted he wanted to see being built upon in the future, so that the fully fibre network he hopes for will have a greater chance of being realised.
Yet there is so far no concrete indication or plan as to what the Government will do to achieve this, and it should be added that his predecessor, Ed Vaizey, made plenty of noises about substandard broadband speeds without doing much to change anything.
In fact, according to the (biased) Fix Britain's Internet, Ofcom's recent proposals regarding Openreach and broadband competition "don't go far enough".
Since they don't arguably go far enough in lodging BT Openreach from their anti-competitive position, it will be intriguing to see what more the Government can do to speed up the onset of their "fibre future".
Perhaps they'll do nothing, but if Hancock's words were genuine, then this future could end up being very interesting - and disruptive for BT - indeed.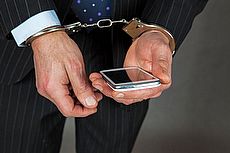 23 November 2017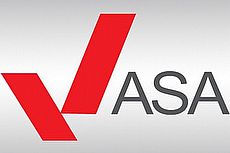 23 November 2017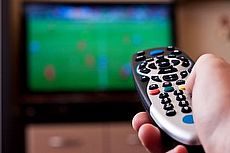 15 November 2017
Follow us or subscribe for FREE updates and special offers