Ofcom recommend legal separation for Openreach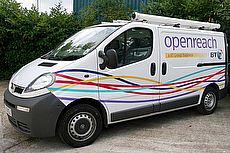 OFCOM have called for the infrastructure division of BT to become legally independent from the rest of the company - but they've stopped short of calling for the complete separation of the two, for now.
Under the regulator's proposals, Openreach would be placed on a similar footing to both Plusnet and EE - owned and funded by BT, but basically free to run themselves.
Ofcom say they've have stopped short of urging a complete split for practical reasons; key for broadband customers and companies alike is that a legal separation could be complete "within months".
That would mean it could get on with its actual job - supplying the infrastructure and support for ISPs and users to get faster, better, broadband - much sooner, and under fairer terms to BT's rivals.
We want more FTTP
Legal separation isn't enough for BT's rivals, in part for reasons we explain further below.
Earlier this year the most vocal among them published a joint letter outlining a 10-step plan for achieving complete separation - in which legal separation was merely step one.
But they should be pleased to hear that Ofcom don't seem convinced by BT's determination to stick with G.fast as a means of bringing potentially ultrafast broadband to the majority of the population.
Speaking to the BBC, Ofcom chief executive Sharon White said that there had to be more investment in "fast fibre to the doorstep"; in their end of year Connected Nations report, published last December, Ofcom found that only 2% of UK premises had access to ultrafast fibre.
Their definition of ultrafast - speeds of 300Mb or more - matters, as it has a significant bearing on the kind of infrastructure required.
While it's possible to get up to 300MB and even 500Mb out of a combination of fibre and copper - the basis for BT's plans to get ultrafast broadband rolled out nationwide - to get truly futureproof ultrafast broadband requires pure fibre connections, all the way into our homes.
As the former Minister for the Digital Economy, Ed Vaizey, told a House of Commons Select Committee in April, fibre to the premises (FTTP) means we can "dial up the speeds ad infinitum".
It's not that Ofcom don't think G.fast has a place in the ultrafast future - but they say they want to "encourage investment... as an alternative to BT's planned innovation in copper-based technologies".
To that end, legislation is now in place to allow competitors access to BT's ducts and poles, so they can use BT's existing dark fibre network or build their own.
Ideally, Ofcom want to see at least 40% of the country served by at least three separate fibre networks, with "competition from two providers in many areas beyond that".
...and we want you to build it
The problem here is that so far, apart from Virgin Media's Project Lightning, and the small pockets served by the likes of Hyperoptic, there's not been much appetite from providers to build their own fibre networks.
Sky have said they have no interest in doing so, and while TalkTalk do occasionally refer back to their vision of bringing FTTP to 10 million homes, their attention has understandably been elsewhere for much of the past year.
As Mr Vaizey pointed out, FTTP is very expensive - and under BT, Openreach haven't been able or willing to pay for it when it comes to widespread residential access.
Even the "up to two million" FTTP connections they've said they'd like to roll out by 2020 - "subject to regulatory certainty" - look likely to be mainly aimed at business users.
That's left the companies who rely on Openreach - and their millions of customers - highly frustrated, because while they can call for more investment in FTTP until they're blue in the face, it's BT who dictate where Openreach's investment budget goes.
Under Ofcom's proposals, however, those companies should get a greater say: by law, Openreach will be obliged to consult with BT's rivals on their investment plans, and as Ms White put it, to act "in the interest of all customers", not just BT.
Rather than bring in even more regulation and legislation, therefore, Ofcom seem to be hoping that pressure from other providers will get the UK's biggest communications infrastructure company to expand true fibre services to more of us.
How separate is legally separate?
Given the huge investment already made in G.fast, and the direction taken by some of BT's other "separate" divisions recently, their rivals could be forgiven for being a little cynical about that.
Take Plusnet, for example. Following their takeover by BT in 2007, the Yorkshire ISP continued to operate as a separate company; indeed a lot of people are still unaware of the connection.
In the past year or so, however, it's been getting much easier to spot.
Plusnet TV is basically a slimmed down version of BT TV: the ISP use the same Youview boxes and offer almost identical entertainment bolt-ons - the only difference between them at present is that Plusnet customers have to pay to get the full BT Sport line-up.
The Sheffield ISP have recently become just the second provider in the country, after BT themselves, to adopt the new up to 52Mb fibre tier, with upgrades for their 38Mb customers starting next month.
And while they're still cheaper than their parent company for broadband, call bundles and TV, when explaining their latest price rises Plusnet's wording regarding their call charges was subtle but significant, telling customers they were "in line with BT's new pricing".
BT's rivals are concerned that this kind of "separate but similar" approach will continue to govern how a legally separate Openreach would operate, particularly as Ofcom have stated the company's board will be "appointed and removed by BT in consultation with Ofcom".
As Neil Watson, head of service at wholesale communications providers Entanet put it: "This sounds like a bit of a cop out. It remains to be seen just how 'independent' Openreach becomes while it is still a division within the BT Group.".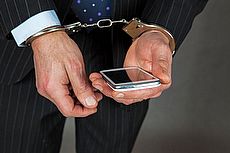 23 November 2017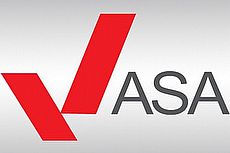 23 November 2017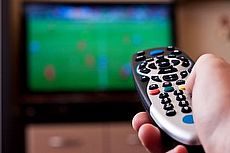 15 November 2017
Follow us or subscribe for FREE updates and special offers