Ofcom redefine ultrafast as 300Mb - for now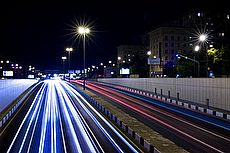 ALMOST half of homes in rural areas still can't get what Ofcom consider to be "basic" broadband of at least 10Mb, the regulator says.
Taking connections of all speeds into account, broadband coverage is now almost universal across the UK, but of the 2.4 million UK premises - about 8% - that can't get faster than 10Mb, 1.5 million are in rural locations, equivalent to 48% of rural properties.
Superfast broadband of at least 30Mb is now available to 83% of UK properties, compared to 75% last year, with the proportion of us taking a fibre service rising from just over 20% last year to 27% this year.
That's had the effect of raising the average download speed in the UK from 23Mb to 28Mb.
But despite the efforts of Virgin Media, Hyperoptic and others, ultrafast services are only available to 2% of properties - because Ofcom have raised the threshold from 100Mb to 300Mb.
When ultrafast isn't ultrafast
Ofcom say there's not yet a solid consensus on a definition for "ultrafast" broadband, with views ranging from 100Mb to 1Gb - which happens to be the fastest offered in the UK, from a handful of providers.
Most organisations - including us - have settled on 100Mb as an unofficial starting point for what we consider to be ultrafast, but as technology and expectations change, what seems ultra speedy now might not in a few years' time.
Ofcom have a habit of setting their standards slightly higher than other UK bodies. They use the EU definition of superfast - at least 30Mb - while the Government and others say superfast starts at 24Mb.
They don't have the strictest definitions by any stretch - in January this year the US Federal Communications Commission (FCC) voted to redefine "broadband" as being a connection of at least 25Mb, up from 4Mb previously.
Yet despite - or perhaps because of - the growing availability of what we would previously have called ultrafast connections from the likes of Virgin, Ofcom have settled on 300Mb for their definition, saying they'll refine it "as the market evolves".
According to this definition, Wales - lagging when it comes to superfast and 100Mb connectivity - are leading the charge when it comes to ultrafast rollout.
SOURCE: Ofcom Connected Nations 2015. Available here [pdf].
Future facing
If 300Mb seems a little high, Ofcom point to a few examples of the technology being close enough that it'll be widely available soon enough.
Virgin Media's cable network uses DOCSIS 3.0 technology, which can offer connections of up to 400Mb - under ideal conditions, hence Virgin's maximum speeds being somewhat lower.
The newest version of that technology, DOCSIS 3.1, is thought to be able to offer up to 10Gb under ideal conditions. When it becomes available, and the necessary technical upgrades have been carried out, it's thought home users could start to expect connections ranging between 500Mb and 1Gb.
Then there are BT's trials of G.fast technology, which they say will offer connections of up to 500Mb; they hope to start roll out by 2017 and have it almost nationwide by 2025.
What's more, even the mobile networks are thinking seriously about when boosting their network data speeds, with both Vodafone and EE saying they're planning 1Gb 4G trials for next year.
How much data do we need?
Unsurprisingly, those with superfast connections are partly responsible for the huge increase in the amount of data we're getting through.
Last year households were using an average of 58GB per month; that's risen to 82GB this year. Ofcom estimate that almost two thirds of this is video traffic - catch up TV, streaming services and so on.
As could be expected, data usage spikes in households with faster broadband connections; Ofcom's figures show that homes with connections faster than 40Mb use an average of 112GB of data per month.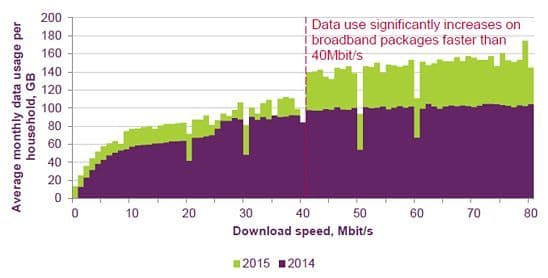 SOURCE: Ofcom Connected Nations 2015. Available here [pdf].
We're not just watching on our TVs and laptops either.
Last month the Ericsson Mobility Report [pdf] reported that mobile data traffic had increased by 65% between the third quarters of 2014 and 2015 - largely down to the increase in people watching Youtube and Netflix content on their devices.
Where we're lacking
While 48% of rural premises can't get more than 10Mb broadband, Ofcom say the situation is improving - some 1.1 million (about 37% of rural properties) have access to superfast broadband if they want it.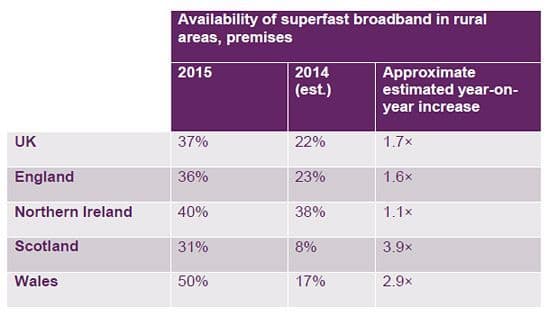 SOURCE: Ofcom Connected Nations 2015. Available here [pdf].
Ofcom say this is mostly down to schemes such as BDUK, in which the Government, local authorities and industry are working to extend superfast services to the less commercially attractive parts of the UK, aiming to cover 95% of UK premises by 2017.
However, upgrading the network is only part of the equation when it comes to being able to access superfast broadband; Ofcom say that some two million premises are connected to what should be a superfast service, but have connection speeds of just 18Mb on average.
Many of these slower connections are the result of the buildings being a long way from the nearest cabinet, where the fibre connection is replaced by copper wiring. The longer the copper part of the connection, the slower the resulting broadband.
Ofcom say that anyone more than 300m from a cabinet should expect their connection to be less than half the maximum possible.
What's more, 4% of the UK population still can't get connections of more than 5Mb - rising to 22% in rural areas - and 2% nationally (9% in rural locations) struggle to get more than 2Mb.
What to do in the meantime
But it's not always the physical wiring coming into our homes that's to blame for low broadband speeds. Particularly with wireless connections, factors like interference from household electricals, and where we've put the router can affect the speeds we get.
So Ofcom have released an app for Android and iPhone users to help them check their wi-fi's signal and performance around the house.
Should there be a slow spot or even a not spot, the app will offer suggestions to help improve performance.
There's more on how to get the most out of our broadband connection, no matter how fast it's supposed to be, in the guides above.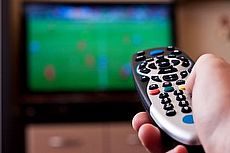 15 November 2017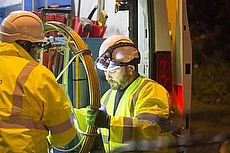 10 November 2017
9 November 2017
Follow us or subscribe for FREE updates and special offers