Super and ultrafast rollouts continue apace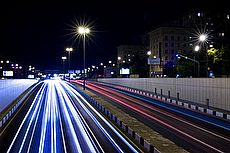 WORK has begun in Manchester, the first city to officially benefit from Virgin Media's £3 billion project to plug the gaps in their cable network.
"Project Lightning" is expected to add a further four million properties across the UK to the cable network over the next five years, bringing coverage up to just under 60% of premises.
The Manchester phase, which will cost £75 million, will see the homes and businesses with access to the ISP rise by 150,000 to 450,000.
Meanwhile, across the Pennines, TalkTalk have announced how much customers in York will be expected to pay for their fibre to the premises (FTTP) ultrafast broadband.
Filling the gaps
Virgin announced their plans to expand in February.
By the time Project Lightning is finished in 2020, the ISP will cover almost 17 million UK properties - but they're starting small, with an initial completion target of 20,000 premises in Manchester.
Speaking as the work there began, chief executive Tom Mockridge again drew attention to the fact that Virgin are taking customer demand into account:
"Our message is simple: help us to cable your street. If you want to switch to broadband speeds twice as fast as you can get today, simply register with Virgin Media to 'cable my street'."
Note the fresh call for people who want to see their street or building added to the network to register their interest.
The areas most likely to get connected are those close to Virgin's existing network where potential customer demand is high.
Living on one of the odd Virgin-free streets in an otherwise connected area isn't enough to guarantee inclusion, if you're the only person there who wants Virgin Media.
But neither is getting a good group of friends and neighbours together to request access en masse, should the nearest Virgin-enabled area be some distance away.
Local broadband for local people
Focusing as they are on patching the holes and extending their reach in mostly connected areas, Virgin have come in for criticism for ignoring parts of the country where there are fewer providers and broadband is much slower.
Such areas are instead relying on projects like Superfast Cornwall and Superfast Essex, both of which have made announcements this week.
Most of the contracts for connecting these places to superfast broadband have been awarded to BT.
This is the case with Superfast Cornwall, who announced earlier this week that the number of properties they've connected to their 330Mb FTTP network has now reached 85,000 - up from 62,000 this time last year.
For such a rural part of the country, superfast connectivity is high: fibre broadband of both the superfast and ultrafast varieties has reached 95% of the county.
A fresh Broadband Delivery UK (BDUK) contract has committed BT to getting fibre broadband to a further 4% of the region by 2018 - although it's not known how many more premises will get FTTP.
Superfast Essex, meanwhile, have chosen Gigaclear - who have worked on projects in Oxfordshire, Rutland and Cambridgeshire - to bring ultrafast FTTP connections of 1Gb to 4,500 premises in the Epping Forest area.
Construction is slated to begin in November this year, with the first customers able to connect as soon as December.
Gigaclear prices start at £38.80. That gives customers symmetric fibre broadband of up to 50Mb - that is, equally fast upload and download speeds, rather than the significantly slower uploads the majority of ISPs offer.
There's no charge for line rental, no matter how many phone lines a customer wants.
UFO has landed
That's a similar tack as TalkTalk appear to be taking in York.
With the first homes and business on what they and Sky are calling their Ultra Fibre Optic (UFO) network expected to go live from autumn this year, TalkTalk have announced details of the packages they'll be offering.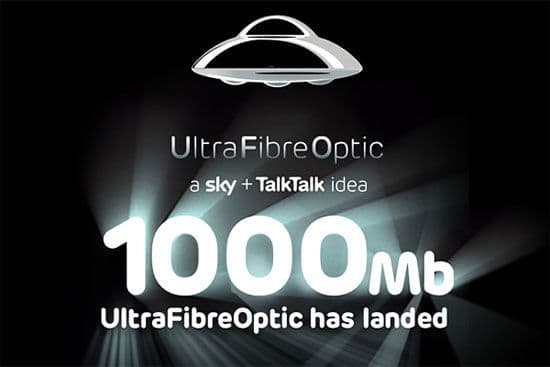 SOURCE: ultrafibreoptic.co.uk
The UFO version of Simply Broadband will offer a phone line but no inclusive calls - and a connection of up to 1Gb - for £21.70 a month. That's the same price as people with TalkTalk's standard Simply Broadband service pay.
UFO with Essentials TV will cost £26.70 and UFO with Plus TV will be £36.70 a month - again, the same prices as those with ADSL broadband would pay.
And as TalkTalk have previously hinted, they seem to be planning to expand FTTP services elsewhere.
Visitors to the ISP's own UFO portal are given the opportunity to register their interest should ultrafast come their way.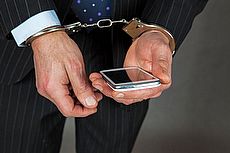 23 November 2017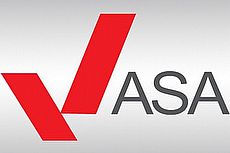 23 November 2017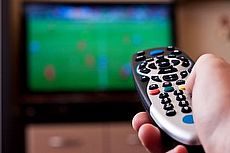 15 November 2017
Follow us or subscribe for FREE updates and special offers