Talktalk confident they'll build a 'superior' network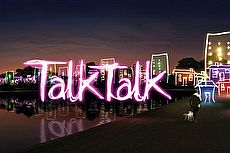 TALKTALK plan to build a Fibre to the Premise (FTTP) network passing 10 million households across the UK following successful trials in York.
They've "made good progress" with groundworks in York, passing 1,200 houses so far.
They're "on track to launch [their] proposition soon" and suggest they could begin connecting York residents to the network from autumn 2015.
It's been a good year for Talktalk - an increase in customers and prices has boosted their revenue by 4.2%, which is slightly more than expected.
And now with such ambitious FTTP infrastructure plans on the horizon, Talktalk are set to become serious ultrafast broadband contenders.
1Gb ultrafast broadband
At present, Talktalk use BT Openreach infrastructure to deliver broadband to customers at maximum speeds of 76Mb.
But the new FTTP network will be much faster - they're claiming speeds of up to 1,000Mb or 1Gb.
This infrastructure is being built by Cityfibre and will be used by Sky as well as Talktalk to provide ultrafast broadband, a service was promised to 10% of York households - around 20,000 homes.
While it looks promising so far, it remains to be seen whether Cityfibre will meet their deadline of 18 to 24 months, having taken nearly a year to get the infrastructure to this stage.
And Talktalk are yet to indicate a timeline for reaching 10 million houses, or where they plan to roll out FTTP infrastructure beyond York.
In an obvious dig at BT and Virgin Media, Talktalk said: "Our preliminary discussions on financing such a scale roll out have been positive, underscoring our confidence in the opportunity for building an economically viable, alternative and superior fibre infrastructure to that available today".
Customer's staying longer
Talktalk also report their lowest ever number of lost customers during 2014, which they seem to have managed through a combination of improved customer service and cheap bundles.
After moving into the quad-play market late last year they now offer mobile, broadband, TV and home phone services in a single bundle.
While quad-play bundles can mean better deals for customers, they benefit providers too as it's more likely people will stick with their service out of convenience.
And Talktalk themselves say they manage to hold on to customers significantly longer when they're signed up to TV, fibre and/or mobile bundles, compared to those just on a home phone and broadband contract.
Fewer complaints
Whether or not customers are completely happy with all Talktalk's services is however another story.
Overall, complaints to Ofcom about broadband have decreased over the years for all providers, including Talktalk.
And the number of complaints per 1000 customers is less for Talktalk's broadband than either BT's or EE's.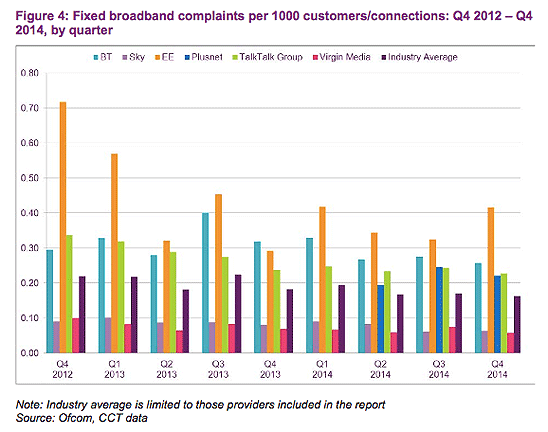 SOURCE: Ofcom, Telecoms and Pay TV Complaints, Q4 2014. Available here [pdf]
Plusnet, Sky and Virgin Media fair better than Talktalk though, suggesting there's room for improvement if they want to satisfy their customers.
Talktalk Chief Executive, Dido Harding says, "we are focused on improving our customers' experience still further and growing our already flourishing quad play business".
Price increases?
In April Talktalk announced a sim deal offering unlimited 3G data and calls to broadband customers - perhaps trying to counter BT's entrance to the mobile and quad-play market.
But the deal coincided with an increase in line rental charges for broadband customers.
Moves like that may be good for the bottom line, but they certainly won't go far to improve customer satisfaction.
And while Harding says people appreciate their "value for money products", a new increased revenue target of 5% would suggest it's reasonable to speculate on further price increases in the coming year.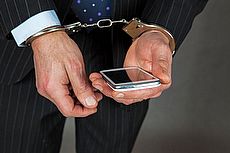 23 November 2017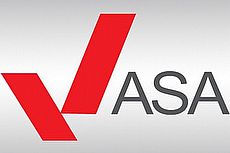 23 November 2017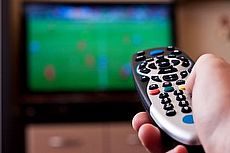 15 November 2017
Follow us or subscribe for FREE updates and special offers