'Ultrafast' 1,000Mb broadband coming to York in 2015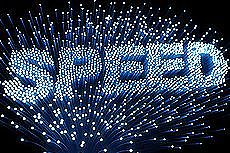 YORK households will soon be able to access broadband speeds 56 times faster than the UK average, it was announced today.
The new 'ultrafast' service will be built by CityFibre, a fibre network specialist that has links to 50 UK towns and cities including Bournemouth, Sheffield and Dundee, and provided to consumers by TalkTalk and Sky.
It will offer 1Gb (1,000Mb) speeds, around 56 times faster than the UK's latest average broadband speed according to Ofcom, 17.8Mb.
The catch: only 10% of homes
There's a catch, of course.
Only 10% of households in York will actually be able to access these deals from next year because it's so expensive and time consuming to build a fibre to the premises (FTTP) network like this one, as opposed to, say, the BT fibre to the cabinet (FTTC) network.
Register for
ultrafast in York
That translates to 20,000 homes which, judging by CityFibre's current fibre footprint and the network map shown on their site (see below), will likely be clustered in the centre of the town and along the main roads.
Over time the reach of the 1Gb network will increase but how far is likely to depend on how many households that can get fibre will actually take it up.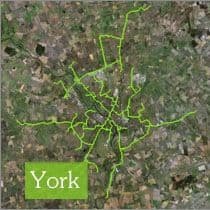 With Sky and TalkTalk on board, however, take up is likely to be fairly high: these providers know what they're doing when it comes to selling broadband and it helps that they already have thousands of customers in York who might easily be persuaded to upgrade.
It's very early days yet but any York resident reading this that might be interested in signing up can click through to the pre registration pages above to get more detailed updates.
How much will it be?
One thing we'll be waiting to hear in those updates is how much these new deals are going to cost.
That will depend on a number of factors that nobody is quite sure of right now: how many people seem interested; how well the building work on the new network goes; what the competition will be like when these deals are actually available to buy and so on.
However, for a rough idea, we can look to providers already offering FTTH services elsewhere in the UK.
Hyperoptic
100Mb, unlimited
Hyperoptic
1Gb, unlimited
Gigler Bournemouth
1Gb, 80GB limit
Gigler Bournemouth
1Gb, 250GB limit
Gigler Bournemouth
1Gb, 1TB limit
£25 a month
£50 a month
£12.50 for 3 months
then £25
£17.50 for 3 months
then £35
£25 for 3 months
then £50
As you can see, it's not cheap.
Gigler, whose service is provided by CityFibre too, have purportedly struggled to sign up new customers and that could well prove a stumbling block in York, too.
The support of Sky and TalkTalk makes it less likely, however, as BT's support does elsewhere, which is why this deal is such big news.
Challenging BT: where next for 1Gb?
York's new city network challenges the much criticised dominance of BT fibre across the UK.
It even involves poor Fujitsu, who previously planned a 1Gb network but lost out to BT during the BDUK bidding process, and who will build some the new infrastructure from CityFibre's existing lines.
If the deployment and the consumer side of this partnership goes well it's likely that the three companies will expand into cities where CityFibre already have a big presence: that could mean Bournemouth, Peterborough or Dundee, for example, and a little bird tells us that the companies might decide by assessing demand which means we could see a 'Race to Infinity' style contest.
BT responded to today's announcement by saying that they welcome more competition and pointing out that they already supply some FTTP connections in York, though we assume those are premises that were involved in a previous trial of the service in which case they don't supply many.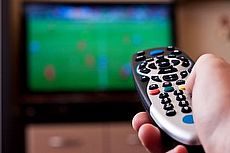 15 November 2017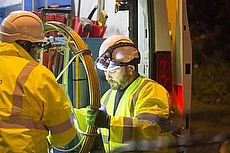 10 November 2017
9 November 2017
Follow us or subscribe for FREE updates and special offers