THE on-going spat between BT and TalkTalk over fibre optic broadband has again erupted in a rather public war of words.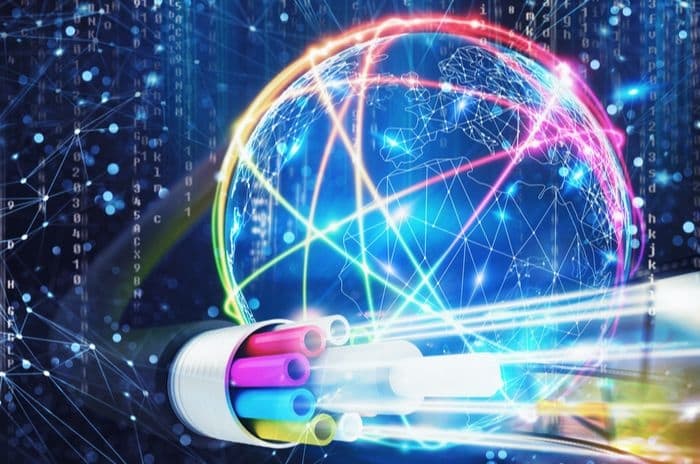 Credit: alphaspirit.it/Shutterstock.com
The debate centres on competition, or lack of, in the growing market of fibre optic broadband.
TalkTalk accused its rival of running a monopoly.
In response, BT's CEO, Ian Livingstone, said his TalkTalk opposite numbers were "copper Luddites", more interested in making cash from ADSL than promoting fibre.
Missing from this argument are the ultimate beneficiaries of any broadband network: the consumers. What effect does BT's monopoly, or lack of one, have on them?
Monopolists vs luddites
BT are spending £2.5 billion on rolling out fibre optic cables to British homes and businesses with its Openreach engineers connecting between 100,000 and 200,000 new premises every week.
The BT fibre network is on course to pass the 19 million mark by the end of spring next year.
TalkTalk has repeatedly called for Ofcom to intervene to "oversee and assess the wholesale price that BT is able to charge for access to the superfast broadband network" on the basis that regulation would increase competition.
Sir Charles Dunstone, chairman of TalkTalk, recently said BT Openreach is building a monopoly and called for regulatory intervention.
"We need to regulate fibre - and to check where the [state] money is going," he told the Financial Times.
"There is so much government money going into subsidising higher broadband speeds but no one really knows where it is going and how it is being spent."
But Mr Livingstone has hit back at the claims.
He told The Telegraph: "These criticisms are coming from people I can only describe as copper Luddites. They don't' want to see the UK getting fibre.
"BT fibre is open to any provider in the UK on the same terms as BT - there are 50 or 60 of them, that's not what I call a monopoly."
Mr Livingstone claimed BT's rivals "are trying to stop the fibre programme so they can sweat their own copper assets. They are not prepared to invest in fibre. It's a shame they want to hobble the UK economy for their own commercial reasons."
Who's on your side
So, in sum, TalkTalk claim that BT's hold on the UK's largest fibre network leads to less competition, which could lead to higher prices.
However, BT point out they are the only ISP building fibre on a large scale, that's benefiting for consumers in a much more concrete way.
BT are also bound, by Ofcom, to share their fibre network with their competitors, leading to some price differentiation for consumers but BT are free to set the price for wholesale access to its network.
"Customers want faster speeds and that is what we will give them," Openreach chief executive Liv Garfield said.
"More than sixty companies are already using our network so customers also have plenty of choice. There is a level playing field and what could be fairer than that?"
Clearly both firms are looking out for their own interests.
In TalkTalk's case, pushing for regulation of fibre helps explain the fairly low take up of the product among their customers within the company.
For BT, recent recipient of the UK's BDUK fund for expanding rural access after a lengthy bidding process, regulation threatens potential profits from fibre.
For consumers, then, BT's so-called monopoly seems far preferable than what TalkTalk are suggesting.