LAST WEEK TalkTalk announced it was increasing its line rental charges to £16.70 a month, effective immediately.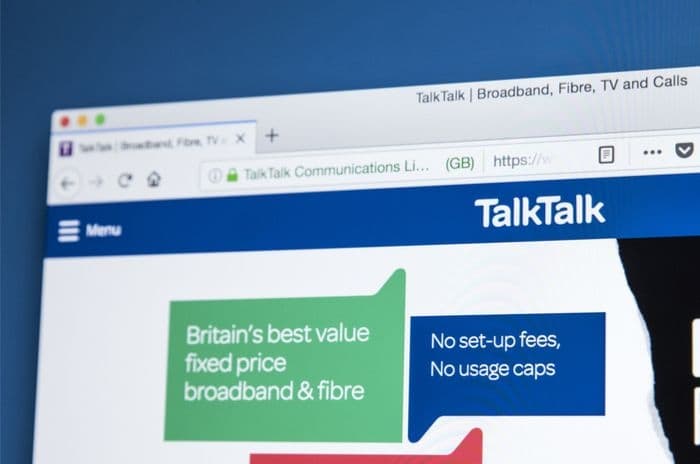 Credit: chrisdorney/Shutterstock.com
The increase makes it the most expensive in the market, if only for a short while - as BT puts its monthly line rental up to £16.99 from the start of December.
Customers who use upfront payments to reduce the cost of their line rental also face another increase from the end of November.
Come December, advance line rental will cost £183.36 a year, equivalent to £15.28 a month, offering a saving of just over 9% across the year.
Price creep
In August 2013, TalkTalk's Value Line Rental cost £114 for the year. By this time last year that had increased to £126.
By late spring this year it cost £142, then, as we reported in August, it went up to £172.20.
Monthly line rental from most of the big providers has been hovering around the £15-£16 mark for the past year, but it was possible to significantly reduce the equivalent monthly cost by using upfront payments.
The last increase brought the upfront savings possible with TalkTalk down from 26% a year to just 10% a year - and an equivalent monthly cost of £14.35.
That makes paying upfront with TalkTalk only a few pence cheaper than paying monthly with Tesco.
To add insult to injury for TalkTalk customers, the price rises were accompanied by a reduction in the Speedy Payment Online Discount.
Previously customers who popped online to pay with their credit or debit card within 24 hours of receiving their bill would get 15% off for the effort.
Now they only receive a 10% discount.
Who else?
TalkTalk aren't alone.
As mentioned BT's line rental is rising from £15.99 to £16.99. At the same time Sky's will go up to £16.40 a month, and Zen will raise its line rental to £16.99, from £15.98.
That means prices are going up by at least 6.25% - well above inflation.
Here's a list of the changes we know about at the time of writing:
| | Line rental, 1 November | Line rental after increase | Upfront offer? | Monthly equivalent price |
| --- | --- | --- | --- | --- |
| BT | £15.99 | £16.99 (1 Dec) | £169.90 (1 Dec) | £14.16 |
| Sky | £15.40 | £16.40 (1 Dec) | No | N/a |
| TalkTalk | £15.70 | £16.70 (immediate) | £183.36 (1 Dec) | £15.28 |
| Post Office | £13 | £15 (5 Jan) | £144 (5 Jan) | £12 |
| Zen Internet | £15.98 | £16.99 (1 Dec) | No | N/a |
| Fuel | £15 | - | No | N/a |
| Plusnet | £15.95 | - | £155.88 | £12.99 |
| Tesco | £15.40 | - | £138 | £11.50 |
| Virgin | £15.99 | - | £144 | £12 |
Note the increase announced by the Post Office.
Currently they offer one of the lowest line rental prices in the market, at £13 a month. But from 5 January 2015, that will go up by £2 a month to £15 - an increase of a whopping 15%.
But at the same time, they're dropping the cost of their broadband packages by £2 each, so someone taking both will continue to pay the same amount each month.
We talk more about this below.
What we don't know
All providers are supposed to give 30 days' written notice of any changes to their terms and conditions, charges and prices.
So just because a provider hasn't announced any price changes yet, that doesn't mean they're not coming.
For example, Virgin's last round of price rises came into effect from February 2014. With the rest of the Big Four putting up their prices, it would seem odd if Virgin don't.
Tesco tariff increases tend to come into effect in March, with announcements previously coming just before Christmas and early in the New Year.
As BT-based providers, Fuel and Plusnet simply resell the giant's services under a different name and pricing structure.
Plusnet last raised its prices in September, having told customers of the increases in June. It might be too soon for them to announce further changes.
Having just relaunched with a very simple pricing structure, Fuel may resist raising their line rental for a while.
Wholesale prices dropping
In July this year, new Ofcom regulations came into effect regarding Openreach, who oversee the phone line network built by BT and used by pretty much everyone but Virgin.
Those changes include a new price ceiling on wholesale line rental charges.
These differ depending on whether the provider has its own particular wires inside the network, known as local loop unbundling (LLU) - like TalkTalk and Sky - or whether they use BT's wires and services, like Plusnet and Fuel.
But Ofcom's old regulations expired in April 2014.
So between April and July there were three months where there were no pricing controls. During that time, Openreach whacked its LLU line rental charges up from just under £84 per year to £96.37 per year.
The price of line rental for resellers such as Plusnet rose slightly less dramatically, from £93.32 to £96.17.
In July the controls forced prices down again. Resellers now pay £86.11 per year, while LLU providers are charged £91.05 a year.
So why, despite prices decreasing, have the ISPs all put their prices up?
Bundling
The Post Office's price changes show what's happening.
Put bluntly, broadband is getting cheaper, while the revenue providers get from fixed lines is falling.
Ofcom says the profit providers generate from fixed lines has fallen an average of 14.8% since 2008.
People are using their landlines less, and when they do it tends to be in "free" periods - so even though many providers now only offer inclusive minutes at the weekends, people simply use their mobile minutes during the week.
So providers are instead making their broadband charges the headline cost, and doing their best to tuck away the amount they're having to charge in line rental to make up for that.
But given the year-on-year decrease to wholesale line rental charges Ofcom has demanded, it's difficult for users facing above inflation increases, often more than once a year, to have much sympathy.