TalkTalk cut line rental pay upfront saving to 10%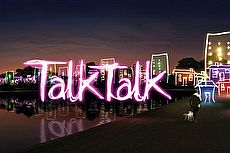 TALKTALK have quietly but substantially increased the cost of their value line rental option to £172.20, the equivalent of £14.35 a month.
Previously TalkTalk were charging £141 upfront for a year, the equivalent of £11.75 a month.
This time last year they were charging much less, £114 for the whole year.
TalkTalk line rental itself appears to have stayed the same price - £15.95 - so it's just the discount that has been cut, by about 22%.
| | Monthly | 12 months |
| --- | --- | --- |
| Pay monthly | £15.95 | £191.40 |
| Pay upfront (old price) | £11.75 | £141 (26% saving) |
| Pay upfront (new price) | £14.35 | £172.20 (10% saving) |
TalkTalk's latest financial results show that the provider added 45,000 new broadband customers in the three months to June this year and continued to reduce the number of users on broadband only (i.e. without TalkTalk line rental) deals.
The UK's budget provider has traditionally used low prices to lure in new customers, but this price increase makes them the most expensive pay upfront line rental options.
Most expensive pay upfront price
Most of the big ISPs, and many of the small ones, offer line rental saver options.
Here are their current equivalent monthly prices, ranked from highest to lowest.
| | | | |
| --- | --- | --- | --- |
| 1. TalkTalk | £14.35 | 2. BT | £13.32 |
| 3. Plusnet | £12.99 | 4. Virgin Media | £12 |
| 5. EE | £11 | 6. Post Office | £10 |
As you can see, TalkTalk's is now the most expensive by some distance.
Value line rental, known elsewhere as line rental saver or pay upfront, is becoming increasingly important to broadband users looking to cut costs.
TalkTalk's price creep is perhaps an indicator that they're trying to focus less on the cheapest deal chasers and more on their bundle customers.
1.1 million take TalkTalk TV
TalkTalk's latest results back that theory up.
The provider now has 1.1 million customers taking it's YouView TV service, more than take BT TV, even with the lure of BT Sport.
What's more 75% of the new TV customers the provider added in the three months to June this year were already TalkTalk broadband customers, showing that the ISP is focusing more on customer loyalty and getting their users to take multiple products and less on bringing in new budget broadband and calls subscribers.
TalkTalk TV is unlike Sky or Virgin Media in that it offers few channels in addition to Freeview.
What it does offer is additional on demand and catch up through the YouView set top box, as well as premium channels like Sky Sports (more).
TalkTalk customers will soon be able to see Sky's new channel Sky Sports 5, which is showing some Champions League matches and European football, and access Sky Sports Box Office, the sports on demand option.
Sky Sports 5 is unlikely to be available on BT in the near future as a result of the ongoing rivalry between the two providers.
BT are also unable to upgrade all their customers to YouView because Sky won't agree to show their sports channels on the BT platform.
TV still doesn't make up much of TalkTalk's revenue, however. Another explanation for their rising costs is that making money from line rental is becoming increasingly difficult for all providers.
Line rental profits fall
According to Ofcom, the average revenue a broadband provider gets for every fixed line fell by 1.9% compared to the previous year in 2014.
Since 2008, the profit firms generate, on average, from a fixed line has fallen 14.8%.
Mainly, this is because people are using their home phones less.
Every year, the amount of time people are actually spending talking on their landline phones falls by many minutes and, even more disastrously for the providers, the number of minutes people are paying for falls even less.
Many line rental providers only offer inclusive minutes at the weekends now but that hasn't done much to increase earnings: people taking those deals are just more likely only to use their home phones at the weekends.
This problem accounts for the ever rising cost of line rental which, today, has even spilt over to the deals meant to save customers money on line rental.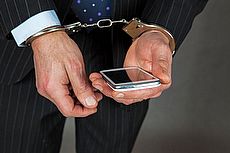 23 November 2017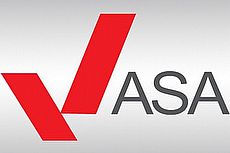 23 November 2017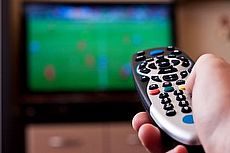 15 November 2017
Follow us or subscribe for FREE updates and special offers