BT start YouView upgrade despite Sky Sports row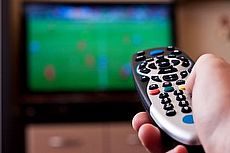 BT will start moving their Vision+ TV customers over to YouView this month, despite an ongoing dispute that prevents BT YouView customers from getting Sky Sports.
BT customers with the provider's silver Vision+ box will get the option to upgrade to YouView throughout June.
BT hope to bring all their TV customers on to YouView, which has better catch up, on demand and high definition options than Vision+, in the first quarter of this year.
Sports fight: BT vs Sky
What might stop them is a protracted dispute with Sky.
Sky still won't allow BT to show the Sky Sports channels on YouView, despite previous rulings and court orders which say that Sky must offer the channels wholesale at a fair price.
Sky's refusal to offer access to [Sky Sports 1 and 2] on reasonable terms causes serious harm to consumers and must be resolved urgently.
BT
Until a deal is agreed, BT's YouView dream will be kept in check: BT customers taking Sky Sports have to take a Vision+ box, a significant disincentive for new customers, as well as plain confusing.
Sports channels are increasingly important for BT. After fast growth and despite a price hike, the provider has have about five million BT Sport subscribers and 60% of those also take BT broadband.
"Sky's refusal to offer access to [Sky Sports 1 and 2] on reasonable terms causes serious harm to consumers and must be resolved urgently," BT said earlier this year.
Upgrades go ahead...
BT's upgrades this month show that the provider is still committed to YouView, even with the Sky factor, however.
BT announced their intention to bring all their customers on to YouView in their most recent end of year results.
"We launched a smaller, sleeker and more power efficient version of the YouView set top box. [So] we will be closing our first generation TV service in the first quarter of 2014/15," BT said.
... but could lose customers
However, the report warned, "we... anticipate some impact on TV customer churn during this period".
BT are afraid that customers will leave because to get a new YouView box they'll have to sign up for a new 18 month contract.
Many may choose to leave for a cheaper or more attractive provider instead, or to simply stop paying for BT TV.
However, not all Vision+ customers will get the opportunity to move over to YouView or away from BT this month.
What's being replaced is the silver Vision+ set top box shown below.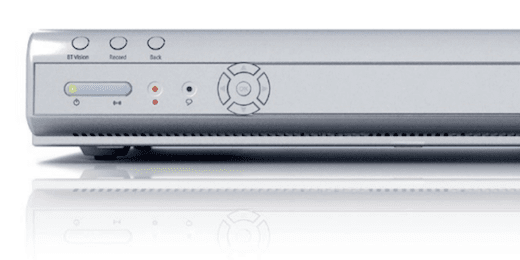 SOURCE: BT. This Vision+ box, sold 2006 to 2008, will be replaced this month.
This box was given out to BT customers who signed up or upgraded to TV from 2006 to 2008, when the silver box was replaced with a black one.
Only these customers will get a letter from BT this month explaining that they need to choose to either:
upgrade to YouView;
let their BT TV service expire on June 30th or;
leave BT (although we don't expect this to be emphasised).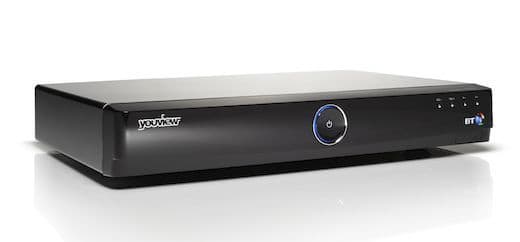 SOURCE: BT. This is the new YouView box that many customers will get this month.
The exceptions, of course, are those with a silver BT set top box who also take Sky Sports.
They'll be unable to upgrade to YouView and will instead likely to given a new black Vision+ box instead.
Minimal benefits
For those that can upgrade to YouView the benefits are 7 days of TV catch up, pause and record functions on a user friendly interface and a remote record app.
The full range of BT HD channels are only available with YouView, too.
In general, however, the benefits are minimal. This is just about BT upgrading all their customers to the YouView platform, or as many as they can given the Sky Sports dispute.
BT and TalkTalk are the only providers offering YouView.
On the back of both YouView and BT Sports, BT added 46,000 TV customers in the last quarter bringing their total number of TV subscribers to a million.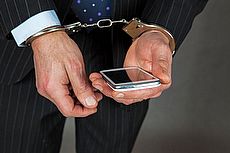 23 November 2017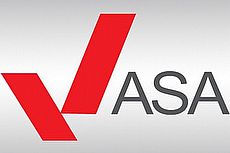 23 November 2017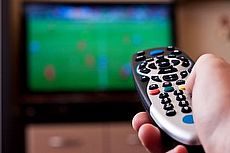 15 November 2017
Follow us or subscribe for FREE updates and special offers