BT announced a 6% price hike this week, four times the rate of inflation.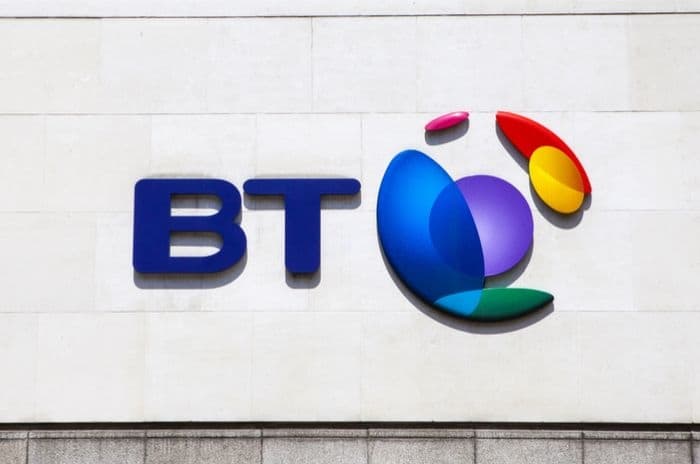 Credit: chrisdorney/Shutterstock.com
The telecoms giant said that their line rental will rise by £1 to £16.99 and their broadband will rise 6.49%.
So their Infinity 1 and unlimited weekend calls package, for example, is now £19.15, up from £18.
7.3 million BT home phone and broadband customers will see their bills rise from the start of December.
Shocked customers are dubbing the hike a 'football tax' as commentators speculate that the price hike is an attempt to subsidise the free BT Sport offer that customers get when they renew their broadband contracts.
But BT aren't the only provider raising prices. Earlier this month, TalkTalk, Sky and Virgin Media all announced price hikes for some customers.
As a result of Ofcom rules that came into force in January we might have expected that a round of price hikes would leave a lot of people free to leave their contracts without penalty.
But that hasn't been the case.
Stuck in contracts
Instead, the providers are finding ways around those rules, leaving people stuck in more expensive contracts.
The media watchdog raft of new rules earlier in the year that was supposed to protect customers from mid contract price hikes.
Anyone who took out a line rental, broadband or mobile contract on of after the 23rd of January this year can cancel their agreement without penalty if prices rise, as long as the provider hadn't warned about the future rise at the time of purchase.
Being "sensitive to the tough economic times", BT has said that all customers - even those that signed up before 23rd January - can leave penalty free, as long as they tell the provider within 30 days of the announcement.
Good news for BT customers then.
Not so much for Sky customers. Instead of increasing home phone and broadband prices, the satellite broadcaster has hiked its TV packages, which are excluded from the Ofcom rules.
The same goes for the huge increase to the TalkTalk annual line rental. As it isn't considered a core price, rather a special offer for paying 12 months upfront, the hike doesn't come under the rules.
TalkTalk hiked the cost their 'line rental saver' option to £172.20 - a year ago it was £141 - while the monthly fee, £15.95, stayed the same.
Their line rental saver option is now £172.20, up from £141 last year, and up from £114 the year before.
That's a staggering 51% price hike in two years.
Unstuck: but will you move?
Only BT and Virgin Media's broadband only customers haven't been able to escape the Ofcom rules.
Their customers who are unwilling to pay the new prices (as below), will have the opportunity to escape the hikes and switch penalty free.
BT
| Product | Current price | New price |
| --- | --- | --- |
| Standard line rental | £15.99 a month | £16.99 a month |
| Line rental saver | £159.84 a year | £169.90 a year |
| Broadband and unlimited weekend calls | £13 a month | £13.80 a month |
| Infinity 1 and unlimited weekend calls | £18 a month | £19.15 a month |
| Unlimited anytime call plan | £7 a month | £7.45 a month |
| UK landlines and 0870 | 9p a minute | 9.58p a minute |
Virgin Media
| Product | Current price | New price |
| --- | --- | --- |
| Up to 50Mb | £25/month | £26.50/month |
| Up to 100Mb | £30/month | £31.50/month |
| Up to 152Mb | £37.50/month | £39/month |
While BT has hiked the price of their line rental saver to £169.90, effectively £14.16 a month, that's still cheaper than TalkTalk's new price of £172.20, or £14.35 a month.
However, at £128 a year, which works out at just £10.67 a month, Virgin Media's line rental is the cheapest of the big four providers.
As paying 12 months upfront ties consumers in for the long haul, some would rather pay more to pay monthly. The cheapest landline provider is Madasafish at £11.99, followed by Post Office, John Lewis, and Eclipse, which are all under £14 a month.
BT has tried to reassure phone only customers aren't paying a 'football tax' with their Home Phone Saver, which costs £19.99 a month for the line rental and free landline calls.
In most cases, broadband as a standalone product works out more expensive than phone and broadband deals, but for those that insist, the best of a bad bunch is Plusnet.
Their slightly slower 'up to 16Mb' plan is £12.49 a month. However, customers will need a landline - not necessarily BT - potentially bringing the total to more than Virgin's 'up to 50Mb' plan.