Ofcom bid to cut broadband costs, increase switching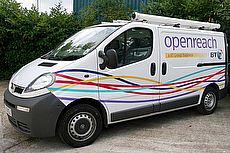 OFCOM has stepped in twice now this month with proposed changes to the regulation of Openreach to help improve broadband deals for consumers.
The new proposals aim to reduce the wholesale cost Openreach charges providers to access it's network, as well as to reduce the cost of switching fibre customers to a new provider.
"These controls would reduce wholesale charges, which could be expected to lead to real-terms price reductions for consumers, as communications providers pass on savings to their landline and broadband customers." - Ofcom.
In order to achieve this, Ofcom is proposing:
In addition to these proposals, Ofcom has also made comment that it "will monitor the service Openreach provides to BT Retail, relative to its other wholesale customers".
Openreach who?
Pretty much all our broadband is subject to Openreach, a division of BT set up to provide "fair and equal access" to all the phone lines and poles that run between area exchanges and consumer homes and businesses.
Because BT has such a dominant position in the market, Ofcom - the communications regulator - makes sure Openreach doesn't over charge competitor providers who need to access those phone lines.
In short then, Ofcom can, if it feels necessary, control the wholesale prices Openreach charges providers, helping to ensure at the end point consumers are getting a fair deal.
That's exactly what they've proposed this week.
Cheaper broadband
Ofcom's latest proposals include price reductions for providers accessing BT's copper phone line network.
With consumer line rental having increased by as much as £3.95 per month since 2009, it's clear why Ofcom felt it necessary to step in.
At the moment ISPs have to pay BT an annual rental charge depending on the service they offer their customers:
Fully unbundled - broadband and phone
Shared unbundled - broadband only (BT provides the phone line)
Wholesale line rental - phone line only (often reselling BT broadband)
These controls would reduce wholesale charges, which could be expected to lead to real-terms price reductions for consumers, as communications providers pass on savings to their landline and broadband customers.
Ofcom
ISPs such as TalkTalk and Sky offer a fully unbundled (LLU) broadband and phone service where they've installed their own equipment into exchanges and customers take both products from the ISP.
ISPs currently pay Openreach £84.26 per year per customer for fully unbundled access to it's network of phone lines and poles between exchanges and customer homes.
Other ISPs, such as BE, offer a 'shared unbundled' broadband service where the ISP has their own equipment for broadband in exchanges but customers continue to pay BT for their phone line rental.
One of the potential hiccups for the BE to Sky migration is that Sky doesn't offer a shared unbundled service, but BE has many customers on this product.
Shared unbundled lines currently cost providers £9.75 per year.
ISPs such as the Post Office and Madasafish only resell BT's wholesale broadband product, but because they offer customers their own line rental too they have to pay Openreach a charge for 'wholesale line rental', currently set at £93.27 per year.
Ofcom's new proposals would see the annual rental cost of a fully unbundled line reduce by inflation less 0% to 6% each year.
Shared unbundled lines, where customers keep BT's line rental, would reduce by inflation less 8% to 12% each year.
And wholesale line rental prices would fall by inflation less 2% to 8% each year.
If the proposals go ahead, the price cuts would come into affect from 1 April 2014 and run until 31 March 2017.
How much cheaper for consumers?
While Ofcom is clearly hoping that they will, ISPs will be under no obligation to pass these savings on to their customers.
So we'll have to wait and see.
Easier fibre switching
Earlier this month Ofcom also announced proposals to make it easier for consumers to switch between fibre broadband providers.
Proposals have been made to both reduce the cost to providers of switching a fibre customer, as well as to reduce the minimum contract term for providers that's applied by Openreach to each wholesale service provision (i.e. the wholesale contract per customer).
Cheaper switching
Currently, Openreach charges £50 to switch a customer to a new fibre provider.
At the moment that charge is passed on to customers on around half of all packages as a connection fee, with setup costs on fibre currently ranging from free to the full £50.
It's most often waived when customers also take phone line rental or as part of a special promotion.
Somewhat surprisingly, BT Retail isn't the cheapest fibre provider when it comes to setup costs - currently passing on £30 of the cost to customers taking an Infinity 1 package, and only waiving the fee on it's most expensive Infinity 2 packages.
Ofcom's proposals would see the wholesale charge cut to between £10 and £15.
It's very likely then, if wholesale prices were cut by this much, taking a new fibre broadband package could become free for consumers from the majority of ISPs.
Shorter contracts
Ofcom's new proposals would also see Openreach reduce the minimum contract term it places on providers selling fibre broadband on its network.
Currently Openreach places a minimum 12-month contract on providers; new proposals would see this cut to just one month.
At the moment many ISPs have 18-month minimum terms for fibre broadband, and currently only Sky, Zen, John Lewis (reselling Plusnet), and BT's Infinity 1 with 40GB limit package offer 12-month terms.
If wholesale contracts are reduced to just one month, providers would have much greater flexibility to offer consumers shorter term deals and it's likely 12-month contracts could become the norm.
Under consolation
These proposals are under consultation until September 2013, which means Ofcom will see what everyone has to say before making a final decision.
In the meantime we could even see more proposals being made, Sky have already pushed Ofcom to force BT to allow providers access to street cabinets to install their own equipment to offer fully unbundled fibre.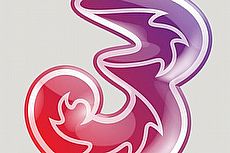 7 December 2017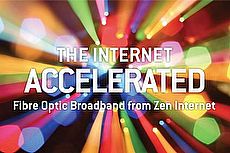 6 December 2017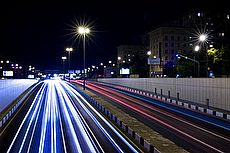 4 December 2017
Follow us or subscribe for FREE updates and special offers