For BE Broadband customers, Sky IS the limit
BE Broadband customers have vented their anger and mourned the death of their beloved ISP after it was bought by Sky as part of a £200m deal.
BE, appointed "cool dude" of the broadband world by its users was swallowed whole by the media behemoth along with O2 Broadband as parent Telefonica UK took the money and ran.
BE users immediately took advantage of their low contention, bonded ADSL2+ connections to express disgust at news of the sale.
On Twitter @allancrabtree said the buyout was: "comparable to McDonalds buying a Michelin restaurant" while @stewartcrichton speculated that the sale was pointless by stating: "500,000 subscribers migrating to sky, you'll be lucky if anyone's left."
An exasperated @tomscott summed up sentiment being expressed by BE users when he said: "Oh no. Sky's bought @BEbroadband. Apparently I'll be 'migrated' to Sky's network soon. I'd prefer the term "dragged kicking and screaming"."
In a blog post BE said: "We think it's great news. Period... By selling us to Sky, they [O2] can focus on what they do best and we can get on with bringing you high-quality broadband you expect (and demand...) based on Sky's network (much bigger than our own, by the way, and still growing)."
Below a user disagreed commenting: "I just switched from sky. Massive #Fail."
Not so special anymore
For many there are legitimate reasons to be concerned.
The mystique surrounding BE came about through a reputation built upon having the fastest, most reliable connections.
It focused on offering excellent customer service and high-speed, low contention connections, rather than seeing market share as the be all and end all.
It also offered 'pro' features such as static IP addresses, line bonding and faster uploads which most other mainstream ISPs don't supply.
After migrating over to Sky's broadband network it's not clear whether all this will still be on offer.
Despite this, BE and O2 had fallen behind in the speed stakes in recent years. Neither offered a fibre product at the time of the deal.
Julia Kukiewicz Editor of Choose said: "Contention ratios will almost certainly rise, as Sky has many times more customers than BE.
"Sky also doesn't offer static IP addresses, bonded lines or annex M uploads at 2.5Mbps. It does provide fibre connections, something that BE had always been promising but never been able to deliver.
"Perhaps the promise of superfast fibre connections will be enough to satisfy some customers."
Others who value the benefits of a being with a smaller broadband provider may have to look further afield.
Where can customers go BE happy?
Specialist ISPs like AAISP, Zen, Eclipse and Demon are likely to pickup a number of customers as their reputations for top service and extra features are widely known.
Plusnet, although part of BT Group which might irk some BE users, offers static IP addresses for a one-off £5 fee and 'pro' accounts, which gives your traffic priority over all other customers.
While long-term customers announced that they would be switching broadband suppliers as soon as possible, newer O2 and BE Customers still within a minimum notice contract period may not be able to leave without paying a penalty.
Disappearing discounts
O2 Broadband customers who currently benefit from a £5 per month discount for being O2 mobile users are also likely to be affected.
At present the official message is: "your bill won't change right away", but after the network switch everyone to Sky, there's a fair chance the O2 broadband discount for mobile phone users will end.
As with BE customers, the main benefit to outweigh this will be having the option of fibre services for the first time.
Second largest UK provider
BT challenger
The deal makes Sky the second largest provider of broadband in the UK, overtaking Virgin Media.
Sky has always been keen to grow its broadband business and take on BT.
The move could be seen as a riposte to BT's foray's into the TV market, next season it shall begin showing live Premier League football via BT Vision.
Speculation within the industry had suggested that Telefonica was waiting for a chance to offload its home broadband and phone business and concentrate on mobile services.
O2 an BE reported falling customer numbers across the last few quarters which industry commentators suggested was down to the failure of the firms to get their act together over fibre broadband products.
Telefonica and O2 will now be free to focus on providing 4G mobile broadband services after splashing out on spectrum in the recent auction for slices of the new airwaves.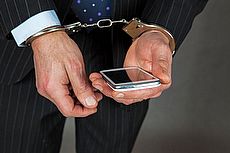 23 November 2017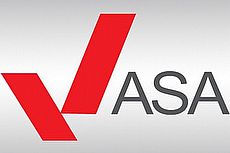 23 November 2017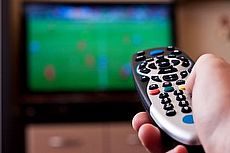 15 November 2017
Follow us or subscribe for FREE updates and special offers