YESTERDAY Ofcom announced the winners of its 4G spectrum auction. Today we'll look at what those winners are planning to offer.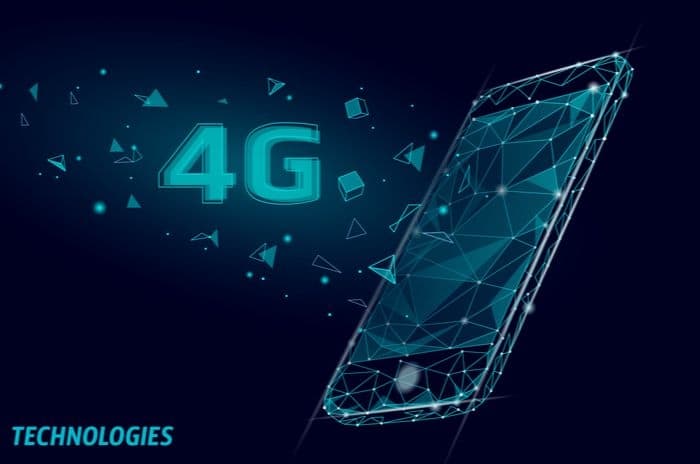 Credit: LuckyStep/Shutterstock.com
Out of seven bidders, five walked away with a slice of 4G spectrum: Vodafone, EE, O2, Three and a little more obscurely BT.
We'll take closer look at what they won and how that will play a part in what they'll each be offering.
First though, let's take a quick look at what exactly 4G is and how it's different to what we've got at the moment.
What 4G will bring
Speeds
The most striking feature of 4G is its ability to transfer data wirelessly at super fast speeds.
How fast? Its got the potential (theoretically) to be faster than fixed line broadband: up to 300Mb, and when it rolls out its likely to be at least as fast as most home broadband connections if not faster.
RootMetrics large scale test of EE's 4G speeds revealed a 17Mb average across available locations, however both the BBC and the Guardian have reported speeds up to 53Mb and 38Mb respectively.
What could slow those speeds down though is capacity: the more people using it in an area the slower it would become.
You'll be pleased to know then that capacity issues in densely populated areas, such as cities hasn't been overlooked. It's a factor though that could create differences between the networks.
Coverage
4G spectrum has been allocated in three main frequency ranges, the most desired range is the low frequency range (800MHz) which was previously used for analogue TV.
This range is the most sought after because of its increased ability to cover a wide area and penetrate buildings.
"4G coverage will extend far beyond that of existing 3G services, covering 98% of the UK population indoors - and even more when outdoors - which is good news for parts of the country currently underserved by mobile broadband." said Ed Richards, Ofcom chief executive.
Where 3G has been a patchy, somewhat unreliable option for getting online, 4G should provide more nationwide blanket coverage that doesn't leave you dangling your dongle out the window or having to build a 3 meter extension cable to your saucepan (really).
Frequencies
The three frequencies 4G will operate on are not created equally though: and the 4G auction has meant some winners walked away with frequency able to provide better coverage, whilst others won frequency that can offer better capacity.
The three frequencies for 4G then are:
800MHz: best for range - its the old frequency for analogue TV and the one that can travel the furthest
1800MHz: good for range and capacity - this is the frequency that's already being used by EE for its early rollout of 4G services, and
2600MHz: best for capacity - a frequency ideally suited to densely populated areas such as cities: it can handle a lot of data, but it can't travel nearly as far as the other frequency ranges.
What the networks will offer
Its been suggested that just because the auction has ended, it doesn't stop the winners trading amongst themselves to divvy up more of the spectrum if they want.
So whilst we aren't quite hearing plump ladies sing yet, there's a pretty fair indication so far as to what each network is going to be offering.
Vodafone
Vodafone bought the most 4G spectrum out of all the winning bidders, spending over £790 million.
It focused on the sought after old analogue TV range (800MHz). Only O2 has the same amount of this type of spectrum.
Vodafone had already committed to offering 98% indoor coverage across the UK before 2016. An objective currently met only by O2; and in part that's only due to the terms of their spectrum win.
Unlike O2 however, Vodafone also bought up some of the higher frequency 2600MHz band, which means along with EE, they'll have the most data capacity within large cities.
Both of these purchases mean Vodafone is likely to be a good choice both for coverage in rural areas, and for people living within major towns and cities that don't fancy the idea of being slowed down when 4G takes off.
O2
O2 only bought spectrum in the 800MHz range previously used by analogue TV for its 4G rollout, and the lot they went for came with a caveat: they must provide 98% indoor coverage by 2017.
But O2 are already planning on beating Vodafone's commitment to 98% indoor coverage by a full year: 2015, that's on their 2G, 3G and 4G networks.
O2 has also recently launched a joint venture with Vodafone, which means whilst the networks will remain separate they'll share each other's infrastructure.
The move will mean a 40% increase in sites for both providers, as well as reducing the total number of mobile phone masts across the UK.
All in all, these plans will make O2 a good option for anyone living outside of major cities.
The downside? O2 didn't buy any of the large capacity 2600MHz spectrum, which means there is a higher chance for contention and speed degradation in high demand areas, like London.
However, O2 could well be planning on falling back on their free Wi-fi rollout plans to bolster speeds and capacity in urban areas.
EE
EE launched the UK's first 4G network in September 2012, using the 1800MHz frequency: a range that wasn't available in Ofcom's auction.
So far though they've not exactly seen a rush on demand, which led EE to reduce prices in January 2013.
Lack of demand may not be caused by lack of interest though: EE potentially over priced their 4G services in the first place, and perhaps taking a head start didn't provide the advantage EE had hoped for.
Although that's likely to change as by the time O2, Vodafone and Three start rolling out their first 4G connections, EE will have provided cover for over half the UK.
It's also not deterred EE from buying up more spectrum either.
They spent £588 million and bought half the amount of low frequency 800MHz as Vodafone and O2, as well as the lion's share of the higher frequency 2600MHz range: putting them in a strong position for both coverage and capacity, especially considering they also own the most 1800MHz spectrum too.
EE look set to be a good bet for nationwide coverage as well as being able to handle high demand with strong capacity in major towns and cities.
Three
Ofcom wanted to make sure at least four networks were providing 4G access in the UK to help ensure market competition for consumers.
Three was that forth network: buying up a chunk of set aside 800MHz spectrum, the same amount as EE: half that of Vodafone and O2.
Three also have some of EE's 1800MHz spectrum, which EE were made to sell to allow them the head start on rolling out 4G in 2012.
While Three still won't have the greatest coverage or capacity, they have already promised not to charge customers extra to upgrade to its 4G service.
In other words, Three looks set to maintain a similar market standing: cheap data access, but not the best for coverage.
BT
Lastly, BT - an interesting addition to the 4G bidding as they don't offer a mobile phone network - won a fair chunk of the higher frequency 2600MHz spectrum that's going to be useful in major towns and cities for providing greater data capacity over shorter distances.
BT has already trialed 4G as part of a rural broadband rollout with EE, and they haven't ruled out the possibility of using their spectrum to connect "the last 10%": those left out by the fixed line infrastructure of the Government funded broadband for all plans.
However, to reach the most rural areas, it would have made more sense to buy up spectrum in the further reaching 800MHz range.
The other possibility then, is that they'll use the spectrum to help increase coverage of their existing Wi-fi network, perhaps even marketing it to allow BT broadband customers the chance to stay online as they leave home for the journey to work.
Something which would work nicely alongside their new landline calls on the go app for smartphones.
Hurdles to 4G
4G sounds good and it's almost here, but there are still some hurdles for consumers to jump over.
The biggest hurdle to 4G at the moment is mobile device: the majority of mobile phones out at the moment don't even support 4G, and for those that do they don't all support each network's 4G frequency.
The Apple iPhone 5 is an obvious example: it's 4G-ready but only supports the 1800MHz band, which means it won't work on either Vodafone or O2.
It's a similar story for the Samsung Galaxy S III and Galaxy Note II, as well as perhaps more aggravatingly the newest Apple iPads, which again only support 4G on EE and when it becomes available on Three.
Just like in the early days of 2G when some mobile phones were only single band and so could only run on certain networks - new 4G-ready mobile phones and devices are perhaps just a little too early for the UK's new 4G frequencies.
Vodafone has released a '4G promise' however that means customers who've bought an iPhone 5, Samsung Galaxy S III or Galaxy Note II between 12 September 2012 and 31 March 2013 can bring them back and effectively upgrade for a new 4G-ready phone and data plan and save 70% off the cost to leave their contract early.
Although Apple fans wanting to join Vodafone's 4G network might be tempted to wait out their existing contract as they'll currently only be able to replace their iPhone 5 with a Nokia Lumia 920, BlackBerry Z10 or Samsung Galaxy SIII 4G.