BT customers can now access their landline plan on their smartphone.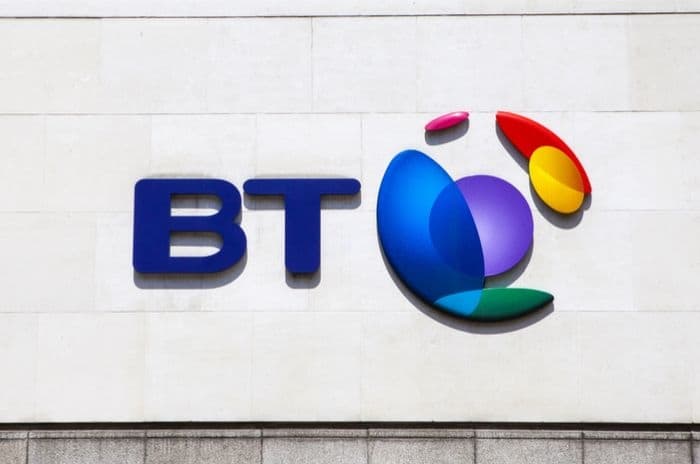 Credit: chrisdorney/Shutterstock.com
The SmartTalk app, available on both iOS and Android, allows users can make phone calls on the go and be billed as if using their home phone - potentially helping customers save on their mobile bills.
How it saves money
The obvious advantage for BT customers is that they'll be able to avoid eating into their mobile calling plan.
BT's local weekend calls are included in all of the landline packages, with the bigger packages also including daytime and evening calls. Those that aren't included are charged between 1.11p and 8.41p per minute depending on the time of day.
It's not just for the bill payer either: the SmartTalk app supports up to five users on one calling plan, so there won't be any arguments in the household.
But there are also some more specific upsides.
Say no to 0870...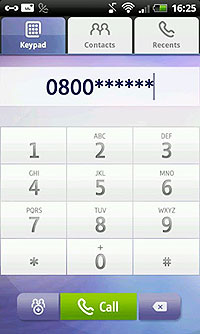 Call 0800 numbers for free
BT customers using the app will be able to call 0800 numbers for free, dial 0845 and 0870 numbers at cheaper rates.
Consumers have long vented frustration that 0800 phone numbers are chargeable from mobiles. So, one huge benefit to BT's SmartTalk, is that users will be able to call 0800 numbers for free, and 0845 and 0870 numbers at cheaper rates, compared up to 25p per minute from a mobile.
...and PAYG
It's not only customers on mobile contracts that will benefit from SmartTalk as landline calls are significantly cheaper than standard pay-as-you-go (PAYG) tariffs.
SmartTalk could also prove handy for pay as you go users running low on credit.
BT claims that an hour long evening phone call to a mobile with Orange PAYG would set users back around £15, but exactly the same call over Wi-fi with the new app (on BT's Unlimited Anytime Plan Plus), would be just £1.72.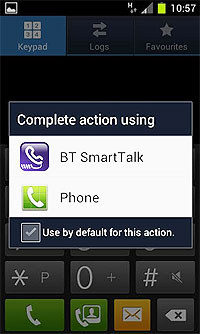 BT SmartTalk available on Android
...and international calls
SmartTalk users could also potentially take advantage of inclusive international calls in their BT call plan and call more cheaply from abroad.
The prices above represent a significant price drop on O2's standard PAYG tariff for international calls, for example, which would ordinarily cost 99p per minute.
So when you're on holiday in the USA or Australia, or just about anywhere in the world, you'll be able to phone home for the same price as a local call.
Internet connection required
For the app to work, users will require an internet connection, either 3G or Wi-fi.
There are already VoIP services available online, most notably Skype, but BT's SmartTalk is the first app that directly links a mobile phone to a landline.
BT broadband subscribers already have access to more than 7.5 million Wi-fi hotspots globally, so it's also unlikely to have a negative impact on 3G data charges.
Death of the landline
Britain's biggest telecoms provider has spent many years venturing into new services, aside from the traditional landline which is lucky as landline use has been steadily declining over the past few years.
Nearly a third of broadband users are now BT broadband subscribers so it's no surprise that the telecoms giant is moving forwards into the 'over the top' mobile market.
The BT service will likely be unable to compete with established competitors in this market like the phenomenally popular WhatsApp but that is perhaps beside the point.
Like TU Me and Libon, similar apps from O2 and Orange respectively, the BT software is perhaps focused on keeping current customers who haven't already come across 'over the top' happy, rather than seriously challenging big players such as Skype.