LAST week, Virgin Media research suggested that home phone lines are on the way out.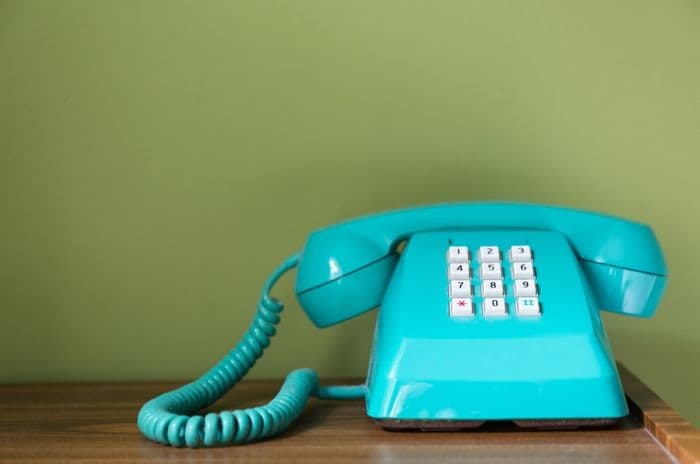 Credit: WichitS/Shutterstock.com
65% of Chief Information Officers (CIOs) polled by the ISP predicted that landlines will vanish from UK offices within five years.
Are they right? And will phones soon disappear from homes as well?
Smartphones attack
When walking down the street you'll no doubt see people checking, rechecking, and re-rechecking their smartphones.
92% of UK adults personally have and use a mobile, Ofcom research suggests.
Well apparently this is what happens in offices as well; according to Virgin Media's canvassed 500 CIOs, smartphones are a far more useful tool for business than landlines.
This mostly has to do with the ability to send and receive emails as well as phone calls and the joy of being able to take your work with you on your lunch break, or even better, home with you.
Research shows that this trend continues after work.
According to Ofcom, the average household in 2006 made just over 200 minutes of calls a month. In 2011, that had declined to 150 minutes.
Ofcom's last Communications Report noted that people are now much more likely to choose to stay in touch through text messages and social networking sites.
The average UK consumer now sends 50 texts a week - more than double the amount they sent four years ago - and makes fewer phone calls on both fixed lines and mobiles than they did last year.
Landlines have also lost some of the benefits they had.
They used to be one of the cheapest ways of contacting friends and family, especially those abroad.
Now online services such as Skype are beating out even the cheapest international landline calls deals.
Talking about my generation
There is also of course a generation gap to think about. Gone are the days when teenagers hogged the phone line through landline calls or dial-up.
With smartphones teenagers never have to go near the home phone in order to be in contact with the world and now that generation has moved into student housing and beyond, many still aren't.
Landlines in shared housing are now hard to find under the thick layer of dust that covers them.
Just 15% of homes in the UK do without a fixed line but those in homes where mobile is the sole form of telephony are overwhelmingly young.
33% of 16 to 24 year olds and 26% of 25 to 34 year old now go without a fixed line.
The beginning of the end
How many times have you used your landline today to call someone? How many times has it rang, and how many of those times have been spam?
And then think how many times have you texted someone? Emailed someone? Called them using your mobile? Called their mobile?
Right now it is hard to imagine a world without landlines but it's clear that they're fast becoming less important.
However, there is big business based around the infrastructure of landlines.
One big business in particular: broadband.
It's no coincidence that Virgin Media commissioned the latest report claiming that home phones are doomed.
The cable provider is currently the only mainstream ISP offering a good quality broadband service without the need for a home phone.
That's not to say that Virgin have just one horse in this race. Their market share for fixed line is 12%, less than BT's 36% but more than any other single provider.
Home phone is bankrolling ISPs, making it uneconomic for most of them to move consumers away from the service, even where demand exists.
One of the only ISPs to offer landline on a PAYG basis, O2, withdrew it just last week.
Five years might be an optimistic end date but make no mistake: we're looking at the beginning of the end.